Who is 'Girl With No Job' Claudia Oshry Soffer? Instagram star's controversy explained
Social media star Claudia Oshry Soffer, who amassed nearly 3 million Instagram followers by re-posting popular memes with sarcastic one-liner captions, was fired from online Oath talk show "The Morning Breath" Wednesday after a Daily Beast article revealed the identity of her conservative pundit mother and resurfaced Soffer's past anti-Muslim tweets.
"I just need to apologize," Claudia told fans in an Instagram video Tuesday, while holding back tears. "Some news was broke this morning about who my mom is and then some really disgusting, vile, stupid tweets of mine resurfaced. I need to just come right out and say how sorry I am. It's not cool, it's not funny. I was a dumb kid. I was 16 [and] I thought I was being funny and cool on Twitter and it's not. I'm not racist."
The Daily Beast article claimed Claudia and sisters Jackie, Olivia and Margo Oshry went to "great lengths" to distance themselves from their mom, right-wing provocateur and Trump supporter, Pamela Geller.
The news set off a "domino chain" of events.
Brillstein Entertainment Partners reportedly dropped Claudia as a client. She cancelled a comedy show at New York City's Carolines on Broadway Thursday and deleted her Twitter account.
An employee with DigitasLBi, a global marketing and technology agency, posted an analysis of the "Girl With No Job" Instagram account on Twitter Thursday afternoon, showing a 40,000 follower drop in the span of roughly 24 hours.
Here's what you need to know about Claudia, who makes a living out of garnering hundreds of thousands of likes online.
How "Girl With No Job" was born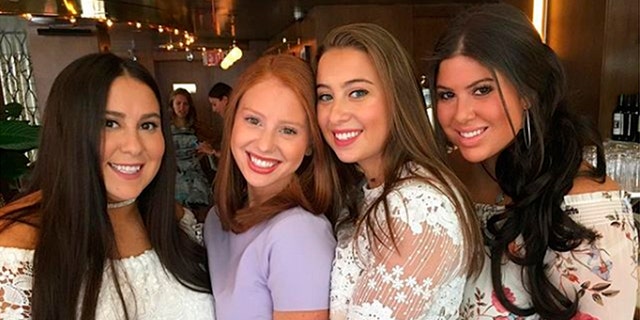 A New York City native, Claudia's Internet fame started when she was a freshman at New York University. At 19, Claudia landed an internship with a fashion company. To chronicle her daily struggles as an intern, she started the Tumblr "Girl With A Job," where she began posting funny memes and parodies that were relatable to college kids like herself.
She later deleted the account after realizing it was public, and was fired from the internship soon after, according to a 2017 profile of Claudia in Arcadia Magazine.
After graduating from NYU in 2016, Claudia frequently voiced her lack of desire to sit in a cubicle for eight hours each day. That's when the pseudonym "Girl With No Job" (GWNJ) was born.
"I feel so lucky to be from New York. You need an aggressive sass to survive," Claudia described her Instagram persona to Arcadia. "GWNJ is a New Yorker with an aggressive attitude, and people love that tongue-in-cheek outlook on life."
Claudia has posted nearly 5,000 times on the platform since she created the account.
How she makes money with "no job"
"It's a loophole because having no job is my job," Claudia told ABC News' "Nightline" in a 2016 interview.
When it comes to making money off Instagram posts, engagement is key, Claudia explained. It proves people are seeing your content, an appealing quality for brands trying to market products to young people online.
"It's a loophole because having no job is my job."
"It doesn't even matter how many followers you have," Claudia told ABC News. "So sometimes a brand will be like, 'Oh she has five million followers, let's work with her.' But she has bad engagement, they don't realize that. So it might even be better to work with someone who has less followers but a higher engagement rate because you know more people will see it."
Claudia wouldn't divulge how much money she makes from Instagram alone, but did say she can make anywhere from $5,000 to $10,000 with a partnership with a big brand name such as Captain Morgan.
She also performs at comedy clubs and shows across the city and occasionally acts as a special guest at launch parties and other brand events.
Who is her mother, Pamela Geller?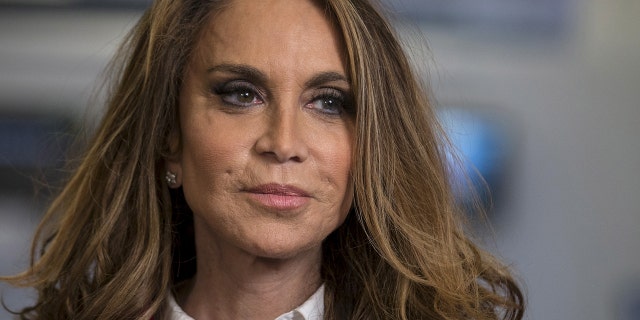 Geller, a controversial personality, is known for her strong political views.
She is the president of Stop Islamization of America, an anti-Muslim, pro-Israel nonprofit known primarily for its Islamophobic marketing campaigns. The mother of four organized the "Draw the Prophet Muhammad" contest in Garland, Texas, where two gunmen were killed after attempting an attack on the event.
She was banned from England in 2013 because she would "not be conducive to the public good," a government spokesman told BBC News. Geller, who was scheduled to speak at the English Defense League march in London that year, called the ban "a striking blow against freedom."
Why was Soffer fired from "The Morning Breath"?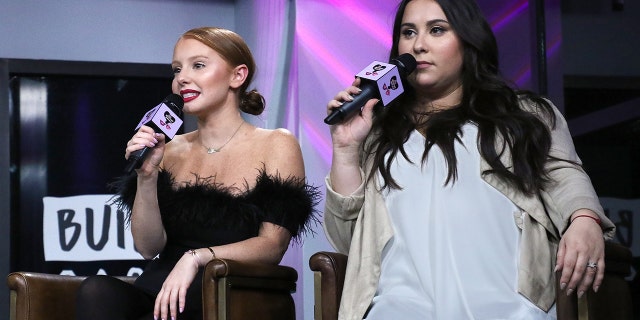 Some are speculating it's because co-hosts Claudia and Jackie's mother is a conservative pundit, while others are citing past anti-Obama tweets that have resurfaced.
The Daily Beast unearthed tweets from 2015 in which Claudia wrote, "Listening to Obama talk about ISIS is like listening to me talk about quantum physics." Jackie posted, "Hi @POTUS, Can you reimburse me for all the cabs I'm taking bc your piece of s--- plan to defeat ISIS makes me scared to take the subway? [Thank you]."
In 2012, when Claudia was in high school, she tweeted, "Today my co-counselor told me she thinks Obama is muslim," and in 2014 she wrote, "I can't help but feel like I'm funding terrorism when I take a cab."
The Oath pulled the show the morning after the Daily Beast article was published and promised a full investigation, though they didn't elaborate on what that would entail.
"'The Morning Breath,' an Oath social media show, is being canceled immediately and we have launched an internal investigation and will take other appropriate steps based on the results of the investigation," an Oath rep said in a statement to Fox News.
A rep for the Oshrys did not return Fox News' request for comment Wednesday.

Social media users appear to be divided on the Oath's response.
Some loyal fans defended the Oshry sisters, with one writing, "You can't help who your parents are or what they believe." Others called their previous tweets "disgusting" and "hateful," saying they can't just "sweep [them] under the rug."
The sisters issued a statement Wednesday, clarifying that their views are their own: "We want to be clear to our audience and fans that our political and cultural beliefs are not anti-Muslim or anti-anyone. Our views are separate from our mother's."
Fox News' Sasha Savitsky contributed to this report.