Experts: Clueless royals, security partly to blame for Princess Kate's topless photo scandal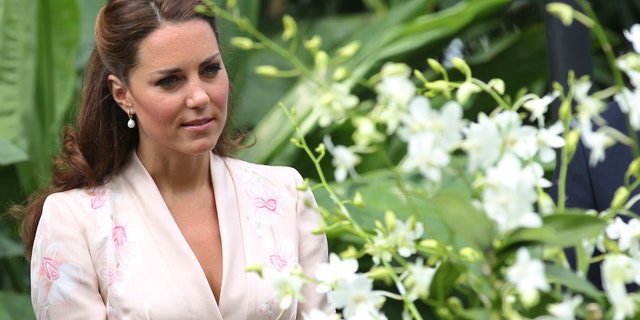 A French court on Tuesday ordered Closer magazine to cease publishing topless photos of Princess Kate, the Duchess of Cambridge, giving the tabloid 24 hours to stop disseminating the photos on its website and tablet app, and forbidding their future publication in the magazine.
"These snapshots which showed the intimacy of a couple, partially naked on the terrace of a private home, surrounded by a park several hundred meters from a public road, and being able to legitimately assume that they are protected from passers-by, are by nature particularly intrusive," the French ruling decreed. "(They) were thus subjected to this brutal display the moment the cover appeared."
But several media and PR professionals we spoke to said the future Queen of England should have known better.
"When Kate Middleton married Prince William she abandoned any chance at privacy. I am sure she received media and etiquette training and has received nothing but rave reviews since the fairytale wedding," Ronn Torossian, CEO of New York-based firm 5WPR, told FOX411's Pop Tarts column. "Perhaps it is a lesson for her to be more guarded moving forth."
Valerie Suau, a French photographer who reportedly was part of the pack of paparazzi stationed a kilometer away taking pictures of the semi-naked Duchess – who also claims her photos were not the ones published – defended the photographers' actions.
"The Duchess was sure to have known this, and perhaps should have been a bit more careful about displaying her body in such a prominent position," Suau reportedly said.
Thus the words "epic security fail" may also be at play here, and right on the heels of Prince Harry's naked romp in a Las Vegas hotel room, which had many questioning why his personal protection posse didn't go to greater lengths to suppress cameras from the room.
"The paparazzi obviously stayed outside the perimeter of the royal family's security, so they were, by definition, not out of line," explained marketing expert Adam Hanft. "The royal families bumbling security should go online and look at the telephoto lenses available on Amazon. Kate has no claim to protection."
Last week, Closer was the first to publish intimate photographs of the 30-year-old royal sunbathing topless by the pool, as she and husband Prince William vacationed at the secluded Chateau d'Autet in the Luberon region of France. Since then an Irish tabloid newspaper and the Italian magazine Chi have also published her topless pics.
The royal family is now said to be going after Chi, owned by former premier Silvio Berlusconi. "The Italian privacy laws say that we can quite happily take pictures from a public road, of personalities, exposed places, in open air," the magazine's editor told Sky News.
Other media figure heads and legal experts have also come out in defense of the publications, claiming that Middleton is "no different" to any other highly-photographed, high-profile celebrity.
"Kate should not be treated differently to any other celebrity when it comes to the historical battle of freedom of press versus the right to privacy," civil litigation attorney Anahita Sedaghatfar said. "Like it or not, with celebrity comes a lesser expectation of privacy. As embarrassing as this may be to Kate, simply said, she should have known better. At minimum, the couple's security team should have been more vigilant in guarding from such an incident."
Patrick J. Alach, a legal representative for the Paparazzi Reform Initiative (PRI), argued that while Middleton should be treated no differently than anyone else, she is not to blame.
"If one is not free from prying eyes in such surroundings, it is hard to conceive of a place wherein anyone would be free to expect that another is not spying upon his or herself… If these photographs were taken in California, the paparazzo would be liable for a constructive invasion of privacy," he said. "Regardless of whether there is a physical trespass, if this image, sound recording, or other physical impression could not have been achieved without a trespass unless the visual or auditory enhancing device was used."
Alach also stressed that the psychological implications that such "privacy invasions" can have on a subjected individual "cannot be overstated."
"As you may be aware, an invasion of privacy occurring recently at Rutgers University led the victim to commit suicide. As easy as it may be to assume that those in the public spotlight have somehow immunized themselves from the harsh psychological toll inflicted by others' unnecessary invasive conduct, such is not the case," he continued. "This is not psychological harm that should be wantonly brushed aside and inhumanely referenced as a non-issue because of someone's position in life."
But despite the publicity surrounding the photos, experts anticipate the fiasco won't likely harm Middleton's long-term Royal reputation.
"I don't think it is the end of the world that Kate was photographed topless while in the middle of nowhere. She wasn't partying or truly doing anything inappropriate," Torossian added. "The paparazzi were out-of-line, and the masses will feel empathy for the situation she is in. One can expect Kate to continue to enjoy immense popularity."
Danielle Jones-Wesley contributed to this report.