What's next for Meghan Markle following Prince Harry engagement?
When Kensington Palace announced Meghan Markle was engaged to Prince Harry, many wondered if the American actress will eventually follow in his mother's philanthropic footsteps.
The late Princess Diana, crowned as "the people's princess," dedicated much of her life to helping those in need, raising awareness on the AIDS crisis, leprosy, the danger of land mines and feeding the hungry. She died in 1997 at age 36 after a car crash in Paris.
As Markle prepares for her May 2018 wedding, a rep for Prince Harry told Fox News the star has experience being an activist and will take on new causes after she marries the royal.
"Ms. Markle has previously served as an Ambassador for World Vision Canada and UN Women – roles that have introduced her to a number of grassroots projects around the world," wrote the rep. "She is incredibly grateful for the experiences she has had with both organizations, but has told them she will have to end her Ambassador roles as she embarks on the next stage in her life.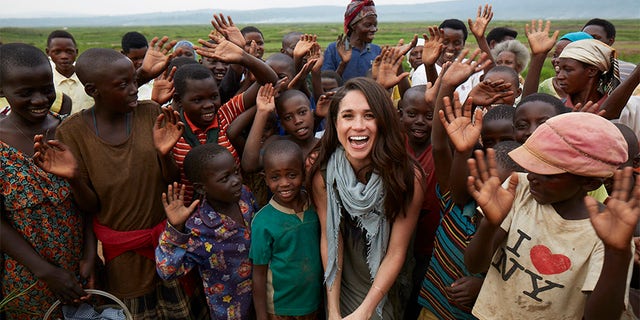 "She is focusing on traveling around the UK in the months ahead and will join The Duke and Duchess of Cambridge and Prince Harry as a Patron of The Royal Foundation after the wedding."
Markle, who is best recognized by fans as Rachel Zane from USA Network's "Suits," was passionate about her charity work long before she met her prince.
The 36-year-old served an ambassador for World Vision in February 2016, and she traveled to Rwanda to see how a local school was impacted by having access to clean water thanks to a pipe built by the global relief charity within the community.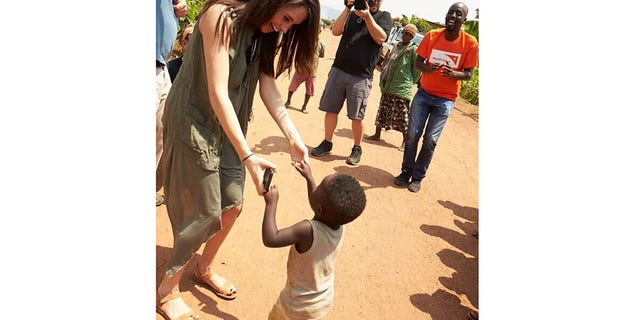 "Meghan is a true humanitarian," wrote Lara Dewar, chief marketing and developing officer, to Fox News. "We're deeply grateful for her contribution as a global ambassador for World Vision over the past two years and for helping to raise awareness for the world's most vulnerable children."
During her visit, Markle taught students to paint, and she helped drill a borehole to provide fresh water.
"I personally witnessed Meghan's passion to improve the lives of children and, know her heart to advocate for the rights of girls — to her and amplify their important voices," Dewar said. "She will undoubtedly bring vast energy to her charity work as a member of the Royal Family. We can't wait to see what the future holds for her and Prince Harry — a couple who clearly have a heart for social justice."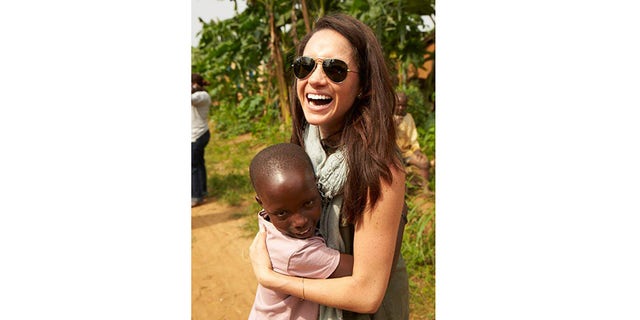 Africa also has a special place in Prince Harry's heart. BBC.com reported the 33-year-old helped create Sentebale in 2006, an organization that aims to work with young people affected by HIV/AIDS. It was set up in honor of Princess Diana. Since then, Prince Harry has made numerous trips to check on the charity's work, as well as arrange fundraising events to support it.
Markle has a similar passion for raising awareness.
"We are grateful to Meghan, who has been a World Vision ambassador for the past two years and has helped us support the world's most vulnerable children," a rep for World Vision International wrote to Fox News. "Her humanitarian work has taken her to Rwanda and India where she has inspired and transformed the lives of many children. We wish the couple every happiness together."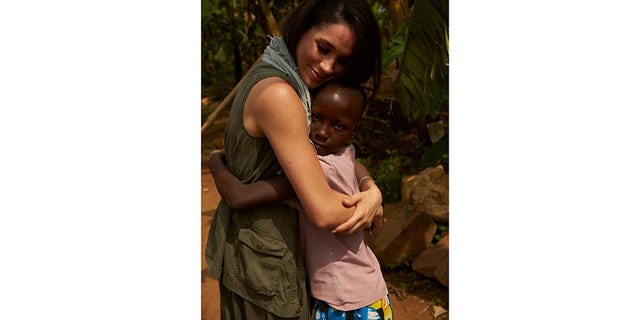 The Royal Foundation, which is recognized as the main vehicle for Prince Harry's philanthropic work, as well as Prince William and his wife, Duchess of Cambridge Kate Middleton, focuses on cyber bullying, mental health, preventing youth violence and providing education in Uganda, just to name a few.
It's unknown which cause Markle will take on as a royal — but she could soon return to Africa to continue helping those in need there.
"I have this love of Africa that will never disappear," Prince Harry told ITV in 2016 about his work with Sentebale. "And I hope it carries on with my children as well."