What is an 'inclusion rider'?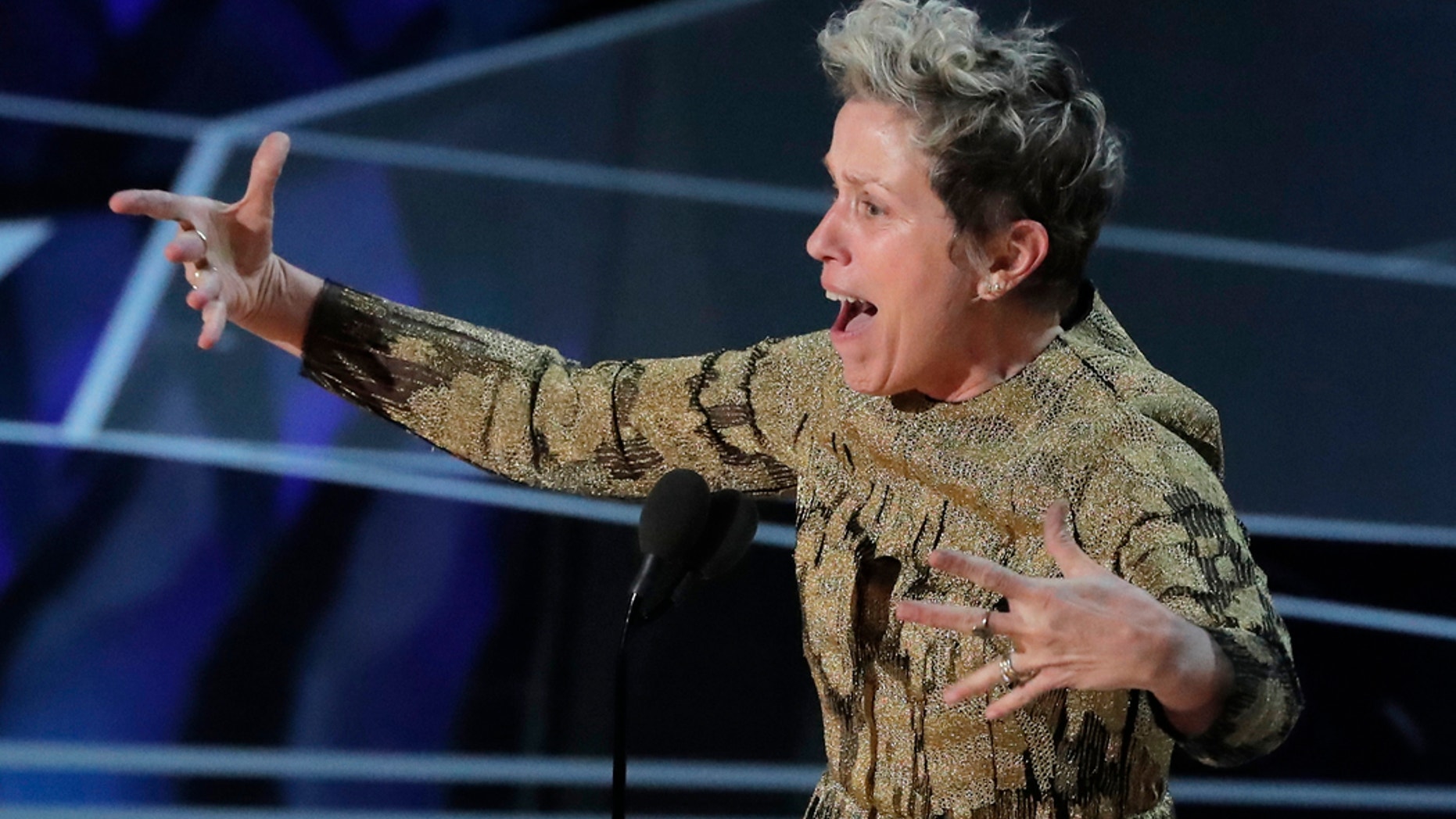 Frances McDormand, the winner of this year's Academy Award for Best Actress, sent viewers to their smartphones to look up the defintition of an "inclusion rider" after mentioning the term during her acceptance speech.
FRANCES MCDORMAND INVITES ALL FEMALE OSCARS NOMINEES TO STAND DURING BEST ACTRESS SPEECH
There were few definitions of the term online before the speech, with most explanations unrelated to cinema.
An "inclusion rider," in short, is a Hollywood A-lister who adds a clause to their contracts that force production companies to provide gender and racial diversity in movies.
Whitney Cummings, the creator of "2 Broke Girls" and "Whitney," tweeted: "An inclusion rider is something actors put into their contracts to ensure gender and racial equality in hiring on movie sets. We should support this for a billion reasons, but if you can't find a reason to, here's one: it will make movies better."
The term's origins could be traced back to Stacy Smith, the founder and director of USC's Annenberg Inclusion Initiative.
"A-listers, as we all know, can make demands in their contracts, particularly the ones that work on the biggest Hollywood films. What if those A-listers simply added an equity clause or an inclusion rider into their contract?" Smith said in her 2016 TEDx talk on Hollywood's sexism.
In a 2014 column for The Hollywood Reporter, Smith used the term "equity rider" as the means to improve the representation in cinema.
"What if A-list actors amended every contract with an equity rider? The clause would state that tertiary speaking characters should match the gender distribution of the setting for the film, as long as it's sensible for the plot," she wrote.
After the Oscars ceremony, McDormand told The Reporter that she found out about an inclusion rider just this week.
"This has always been available to all — everybody who does a negotiation on a film — which means you can ask for or demand at least 50 percent diversity in not only the casting but the crew. The fact that I just learned that after 35 years in the film business — we aren't going back," she said.