'Walking Dead' ratings are lower than ever: Is Negan to blame?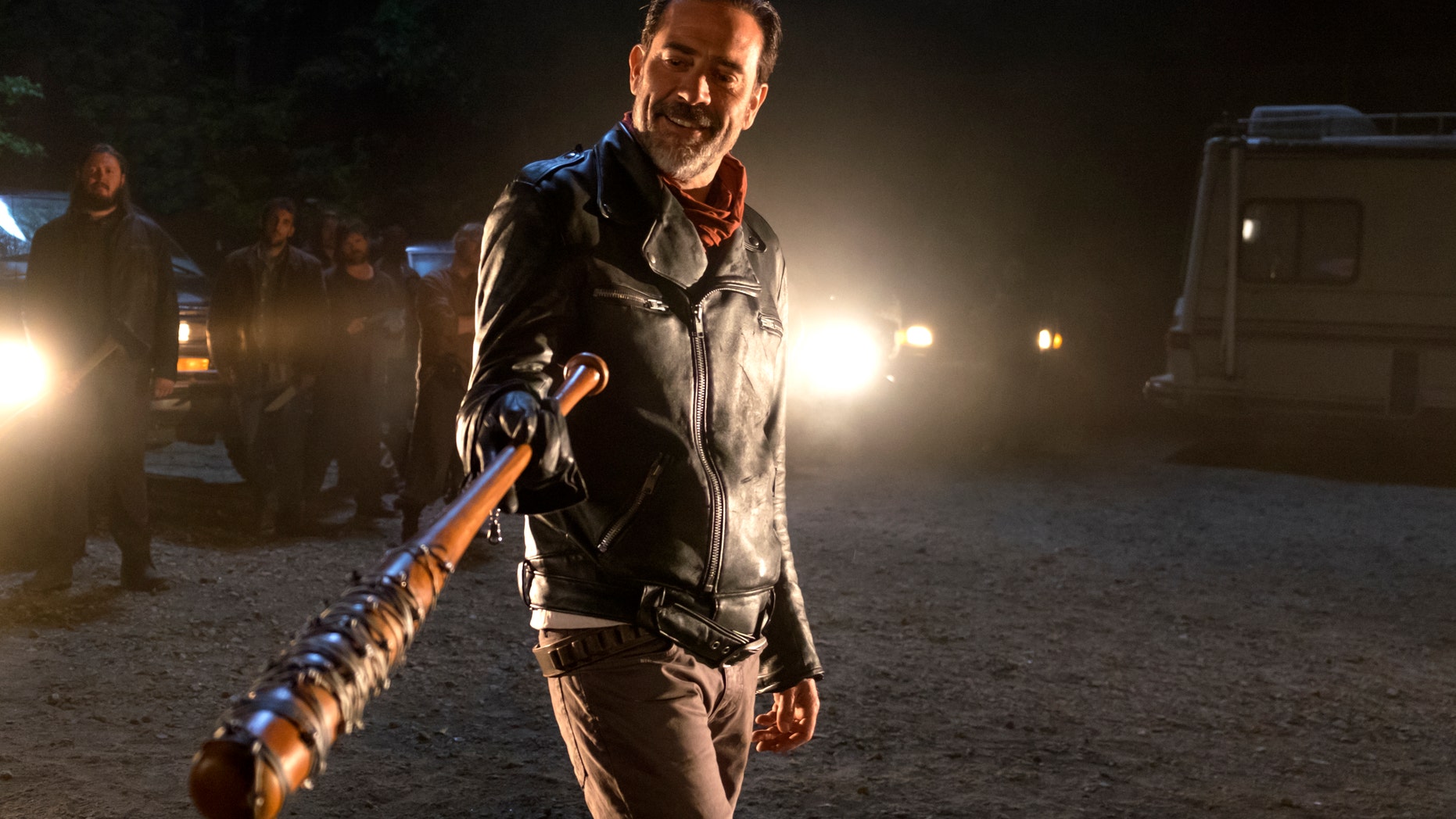 When it comes to TV, generally violence sells, but that hasn't been the case as of late for "The Walking Dead."
Although the show's seventh season came in like lion with the premiere garnering more than 17 million viewers, it's going out like a lamb. Sunday's mid-season finale reeled in just 10.6 million viewers.
So, I've decided to stop watching #twd for now, I'm just gonna wait till something gd happens like #negan getting killed for example😶😶😶

— louli loule (@louley95) December 2, 2016
Viewership for the show has waned throughout the season. The question is why? And the answer could be Jeffrey Dean Morgan.
Morgan plays the villain Negan, a character viewers love to hate -- or at least they are supposed to love to hate him. In the first episode, his violent explosion with a barbed wire-wrapped baseball bat left two fan-favorite characters bloodied to a pulp. It was a shocking move on the show's part that earned lots of eyeballs, but the attention didn't last.
By episode two, the audience appeared to have had enough with Negan. About 12.5 million viewers tuned in for episode two of the season -- a serious drop from the premiere ratings.
Some insiders suggest that perhaps the loss of millions of viewers in a month indicates fans didn't much appreciate AMC's decision to murder the two much-loved characters from episode one. Others suggest that perhaps viewers simply don't like Negan, the comic-book anti-hero with a penchant for extreme violence and dictatorship.
Can the show recover from the ratings plummet? "The Walking Dead" is on a break until Feb. 12, so we will have to wait and see.