Voice actress on Disney's 1st Latina princess, 'Elena of Avalor,': 'We've been waiting a long time'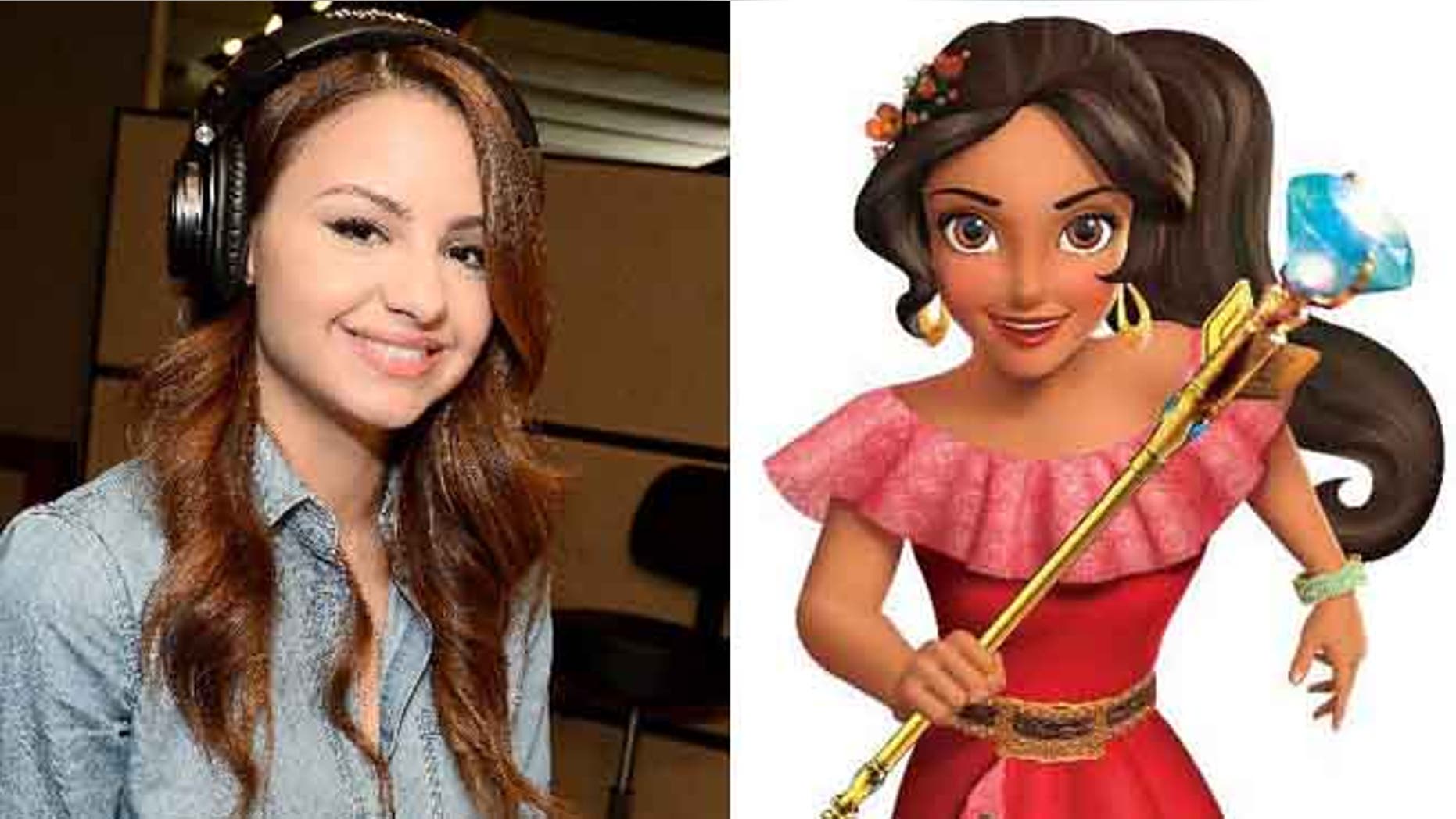 Disney's first ever Latina-inspired princess is finally making her television debut.
"Elena of Avalor" hits screens in a one-hour, two-episode premiere next week, and fans can expect to follow her on exciting adventures and have new Disney characters to fall in love with.
Behind the adventurous Elena is 27-year-old actress Aimee Carrero, whose mother is Dominican and her father Puerto Rican. Voicing the first Latina Disney princess is both a dream and an honor for her.
"It feels incredible. It's totally amazing and totally surreal," she told Fox News Latino. "We've been waiting a long time for this – not just our generation, but many generations before us. I consider it a great honor and a great responsibility, and I couldn't be prouder of this character and the character that Disney has created."
Carrero describes the 16-year-old Elena as a typical teenager who thinks she is ready to take on the world – or rule a kingdom – but finds out that there is so much more to being a queen and having that power. She is adventurous, bold, courageous and "in charge of her own destiny."
"She's out there, making her own decisions," she said of Elena. "She's her own hero. There is no Prince Charming – there's no love story there – and I think that is representative of what's happening around the world with women. We are finding our partners later in life. We are making those commitments later in life, and we are focusing more on ourselves and what we can bring to the table before we go out and search for a partner."
"Elena of Avalor" will tell stories that draw on the traditions, foods, mythology, folklore and customs of Latin and Hispanic cultures. In the first episode, fans will see a shapeshifting creature based on the Chilean Mapuche myth of the Peuchen and a spirit guide from a Mayan tribe in southern Mexico.
"What makes (Elena) stand out is that she is a woman of color in a position of power and is doing a great job," Carrero said. "She's just a strong role model and a flawed role model. I think it's important to remind the audience that just because you're a leader, doesn't mean you have all the answers."
It is something that Carrero learned and Elena will come to understand during the season.
"(Being a leader) is not so much excising power," Carrero told FNL, "as it is listening to other people and taking suggestions from other people. And sacrifice is at the center of any good leader. You have to do what is best for the greater number of people – even if it comes at a cost to you."
Other characters in the series will be voiced by the likes of Jenna Ortega, Constance Maria, Lou Diamond Phillips, Jaime Camil, Justina Machado, Tyler Posey and Lucas Grabeel.
Carrero said it's very different being a voice actor because you don't interact with your co-stars. She joked that she begged those in charge of scheduling to put her in the studio at the same time as other actors so that she could cross paths with them.
In addition to "Elena of Avalor," Carrero appears in the Freeform (formally known as ABC Family) hit series, "Young & Hungry," as well as shows like "The Americans" and "Lincoln Heights." This is her first voice-acting role.
"I take that as a compliment – to have a varied career so far," she said. "I think I've been very lucky to be able different characters and different genres, different modes or genres of arts."