Video showing deadly shooting of 'Cops' crewman at Omaha Wendy's released by judge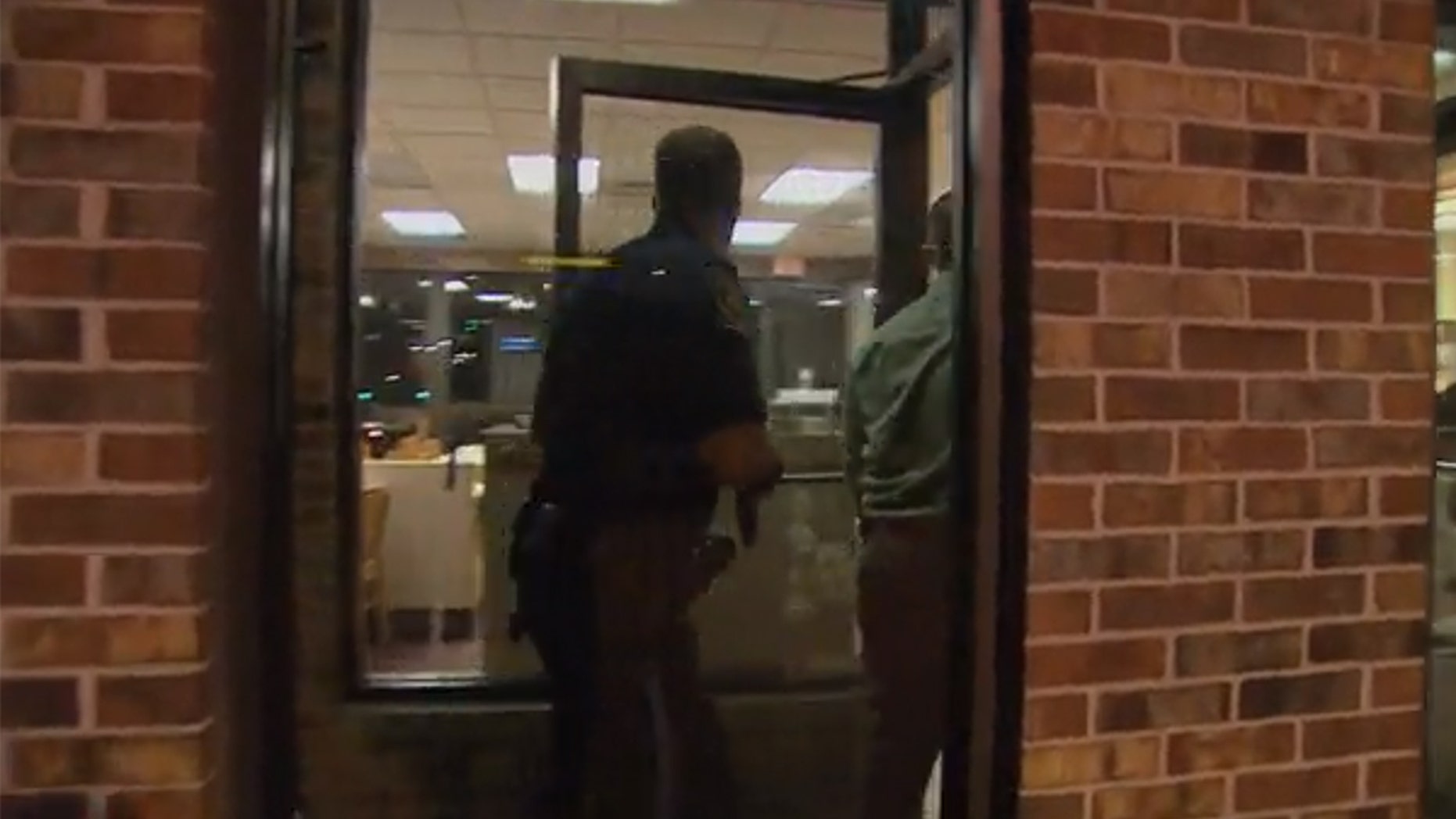 An judge ruled Tuesday that the city of Omaha must release a graphic video showing the death of a TV crewmember for "Cops" during a shootout in 2014 as part of the victim's wrongful-death lawsuit.
Bryce Dion, 38, was a sound mixer working with police in Omaha for the popular reality show. When police entered a local Wendy's to respond to a report of a robbery, a suspect pointed what turned out to be a pellet gun at officers, who returned fire.
Dion, who was wearing a bulletproof vest, was struck under the armpit by a police bullet during the shooting, the Omaha World-Herald reported. The suspect with the pellet gun, Cortez Washington, 32, also was killed.
The video was played in open court at the request of attorney Christian Williams, who is representing Bryce's brother, Trevor, in the wrongful-death suit, claiming police acted negligently. Police Chief Todd Schmaderer said the officers' use of their weapons was justified, and a grand jury cleared all three officers involved.
[WARNING: The video below contains graphic content]
The graphic clip shows officers responding to the Wendy's, entering the building before several shots ring out. The suspect runs from behind the counter out the door under a hail of gunfire. When the dust settles, the cameraman filming the incident approaches an unresponsive Dion to ask if he's OK as police secure the suspect outside.