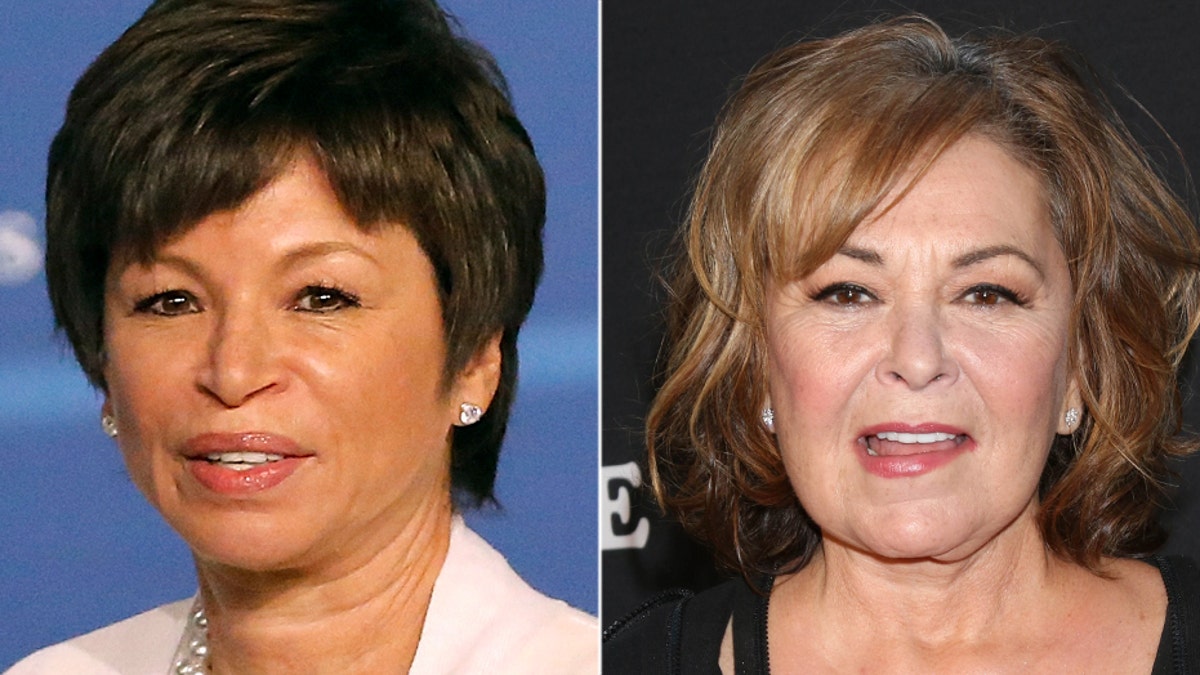 Valerie Jarrett, the former Obama administration official who was the target of a racist sentiment shared by Roseanne Barr on Twitter early Tuesday, said she believes the incident should be used as a "teaching moment."
Jarrett, speaking Tuesday at MSNBC's town hall on "Everyday Racism in America," said she's "fine" following Barr's remarks — in which the actress said Jarrett, an African-American who was born in Iran, was as though "muslim brotherhood & planet of the apes had a baby."
Barr quickly apologized for her tweet, which she called a "bad joke about [Jarrett's] politics and her looks," but ABC canceled her show.
"Roseanne's Twitter statement is abhorrent, repugnant and inconsistent with our values, and we have decided to cancel her show," ABC Entertainment President Channing Dungey told Fox News in a statement Tuesday.
The former senior adviser to President Barack Obama said that she believes ABC made the right decision in canceling "Roseanne."
She added that Bob Iger, chairman and CEO of parent company Disney, called her ahead of the network's announcement to apologize and let her know first that he doesn't tolerate comments such as Barr's.
Jarrett noted that while she was the target of Barr's tweet, it's people who experience "ordinary examples of racism" who "don't have a circle of friends and followers" to come to their defense in certain moments, such as getting shouted at while walking down the street, for whom she's concerned.
ROSEANNE BARR'S EX-HUSBAND TOM ARNOLD IS AMONG THE STARS PRAISING ABC FOR CANCELING HER SHOW
She added that she feels "tone does start at the top," seemingly referencing Barr's support of President Donald Trump.
"We like to look up to our president and feel as though he reflects the values of our country, but I also think every individual citizen has a responsbility, too," Jarrett said. "And it's up to all of us to push back. Our government is only going to be as good as we make it."