Val Kilmer can't stop tweeting about Cate Blanchett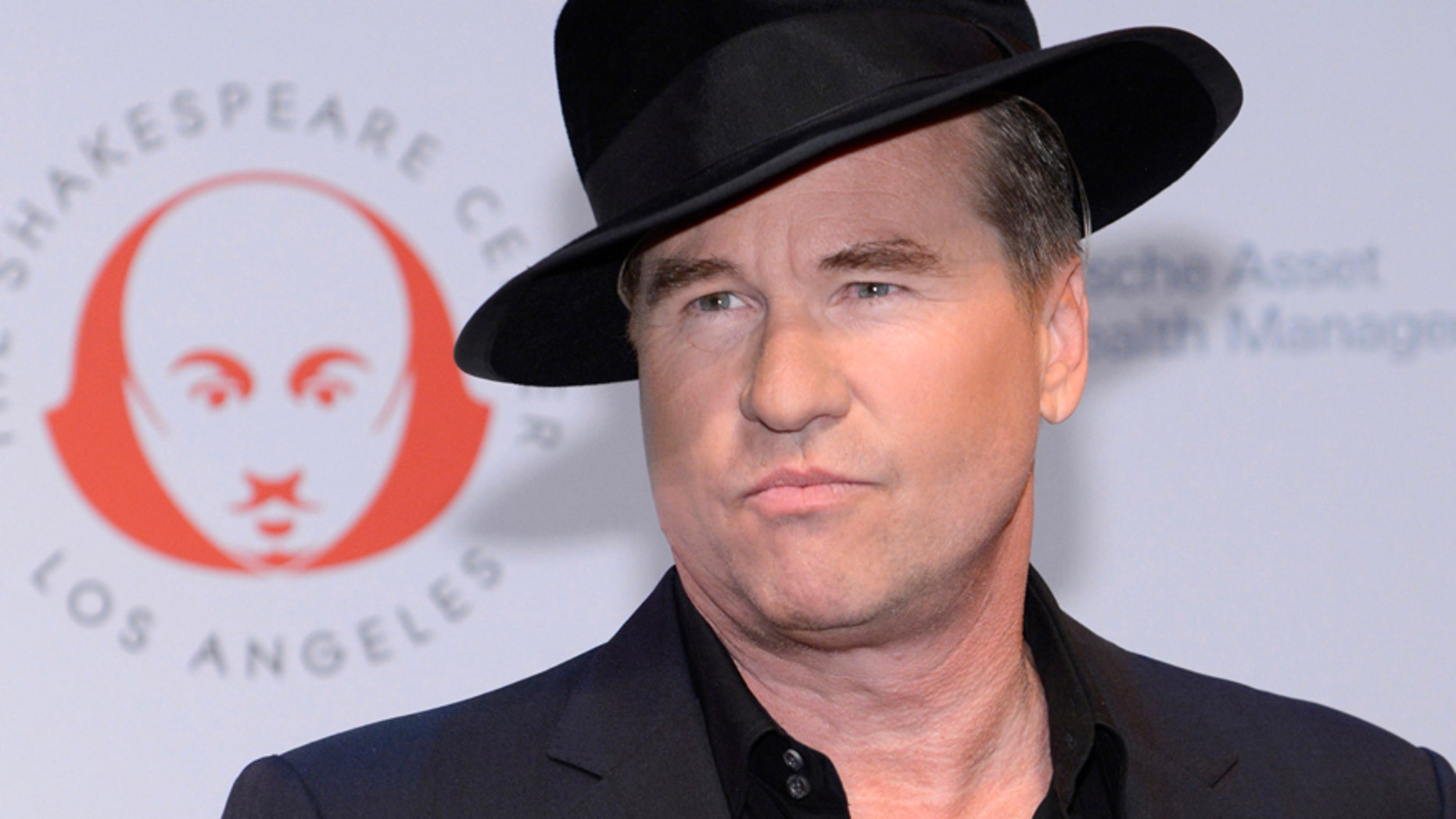 Val Kilmer surprised his social media followers over the weekend with a flurry of unsolicited tweets declaring his, uh, very strong feelings about Australian acting royalty Cate Blanchett.

Kilmer, who appeared alongside Blanchett in the 2003 Western "The Missing," started his Cate tweetstorm with a selfie and a recollection of flying across the world in hope of meeting her.
"Once I flew all the way to Australia just to talk to Cate Blanchett. Her husband met me first. Or, instead, I guess, to be accurate," he wrote, alongside a picture of himself looking despondent.
Things escalated from there, though, with Kilmer declaring that he's been dreaming about the married mother-of-four as of late.
A whole day later, Val was back at it, continuing on his new favorite topic: gushing about Cate Blanchett.
Kilmer went on to reveal that he once took a cameo role in a project (presumably "The Missing," in which he played a supporting part alongside Blanchett's lead) just to work with her. Only problem: He was so "dazzled" by her shovel-handling skills (yes, really) he completely forget his lines.
Once I did a cameo just to hang w/ #cateblanchett who pickd up a shovel in our sc. I was so dazzled by HOW she picked it up I forgot my line

— Val Kilmer (@valkilmer) March 25, 2017
Kilmer's next tweet: A black-and-white shot of Blanchett, accompanied by a musing of his own: "I mean even if she couldn't act you know what I mean?"
At this point, some on social media felt it necessary to step in. "Val, She's a married woman. You're coming off a little intense. You don't have to share this all on Twitter. Maybe buy a diary."
Kilmer was having none of it, hitting back at one person who'd labelled his tweets creepy: "Nothing in the least creepy about loving someone. What kind of world do you come from?"
I've never done said or written a single idea that wasn't of the highest respect and admiration for #cateblanchett or any other great talent

— Val Kilmer (@valkilmer) March 27, 2017
And while Blanchett doesn't have a Twitter account, if she — or perhaps her husband Andrew Upton — find Kilmer's tweets cause for alarm, fear not: He's moved on to Jessica Chastain now.