V. Stiviano Says Donald Sterling Is Gay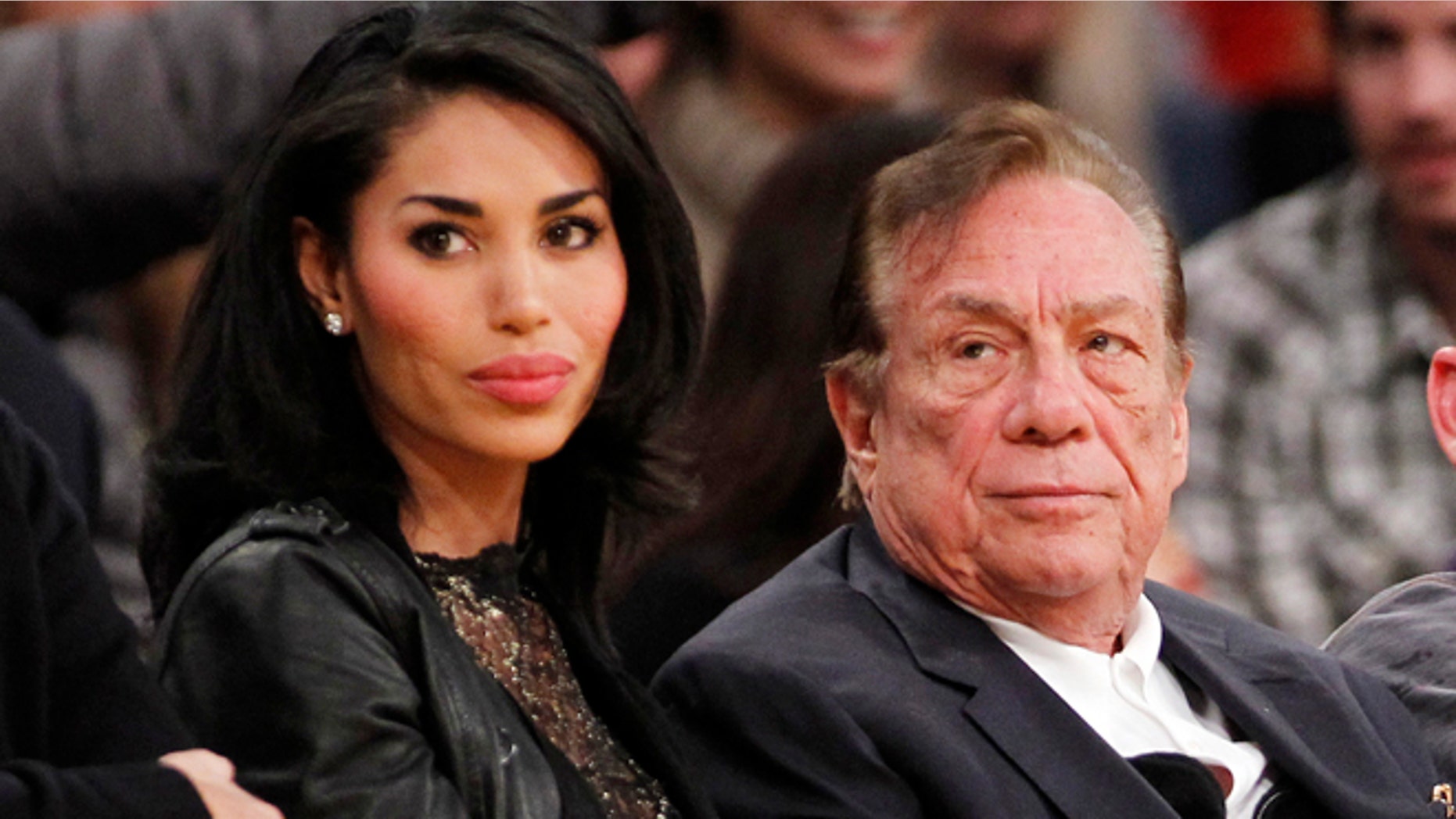 V. Stiviano, the woman behind the Donald Sterling scandal, claims in a new lawsuit she never had a sexual affair with the embattled former Los Angeles Clippers owner because he's gay.
The lawsuit, initially obtained by TMZ, is a response to a suit filed against Stiviano by Sterling's estranged wife Shelly in which she accuses Stiviano of having a sexual affair with her husband in exchange for lavish gifts, property, and cash. Sterling's wife wants Stiviano to pay and give back the gifts.
The Sterlings are separated but legally still married, and therefore the former Clippers owner's wife believes those gifts were "community property," bought with their money.
But Stiviano argues in her lawsuit she never had a sexual relationship with Sterling, and that their relationship was more of a business arrangement.
She says the gifts, including two Bentleys and a 2012 Ferrari, were given to her in exchange for being Sterling's "beard," a woman he kept around publicly to conceal his secret homosexual life.
"[Sterling] is a homosexual and enjoys sexual acts and or sexual congress with males," TMZ reports the lawsuit reads.
Stiviano also accuses Sterling's wife of being in on the deal the whole time, alleging she was "acutely aware of [Donald's] sexual orientation and condoned same as well as acknowledged and approved [Donald's] gifts of money [to Stiviano]," according to the legal documents filed in L.A. County Superior Court.
Stiviano is also suing the Sterlings for $10 Million for defamation. She believes the Sterlings have ruined her public name with false accusations that she embezzled money and property.
On April 25th, TMZ posted an audio recording of Donald Sterling in which he is heard telling Stiviano he didn't want to see her hanging around African Americans. It is believed Stiviano released the tape, but she and her lawyer deny that accusation. The controversy eventually led to a lifetime ban for Sterling from the NBA and the sale of the L.A. Clippers.
Follow us on twitter.com/foxnewslatino
Like us at facebook.com/foxnewslatino