Two Hispanic Actresses Take Lead Roles In Mainstream TV Shows This Fall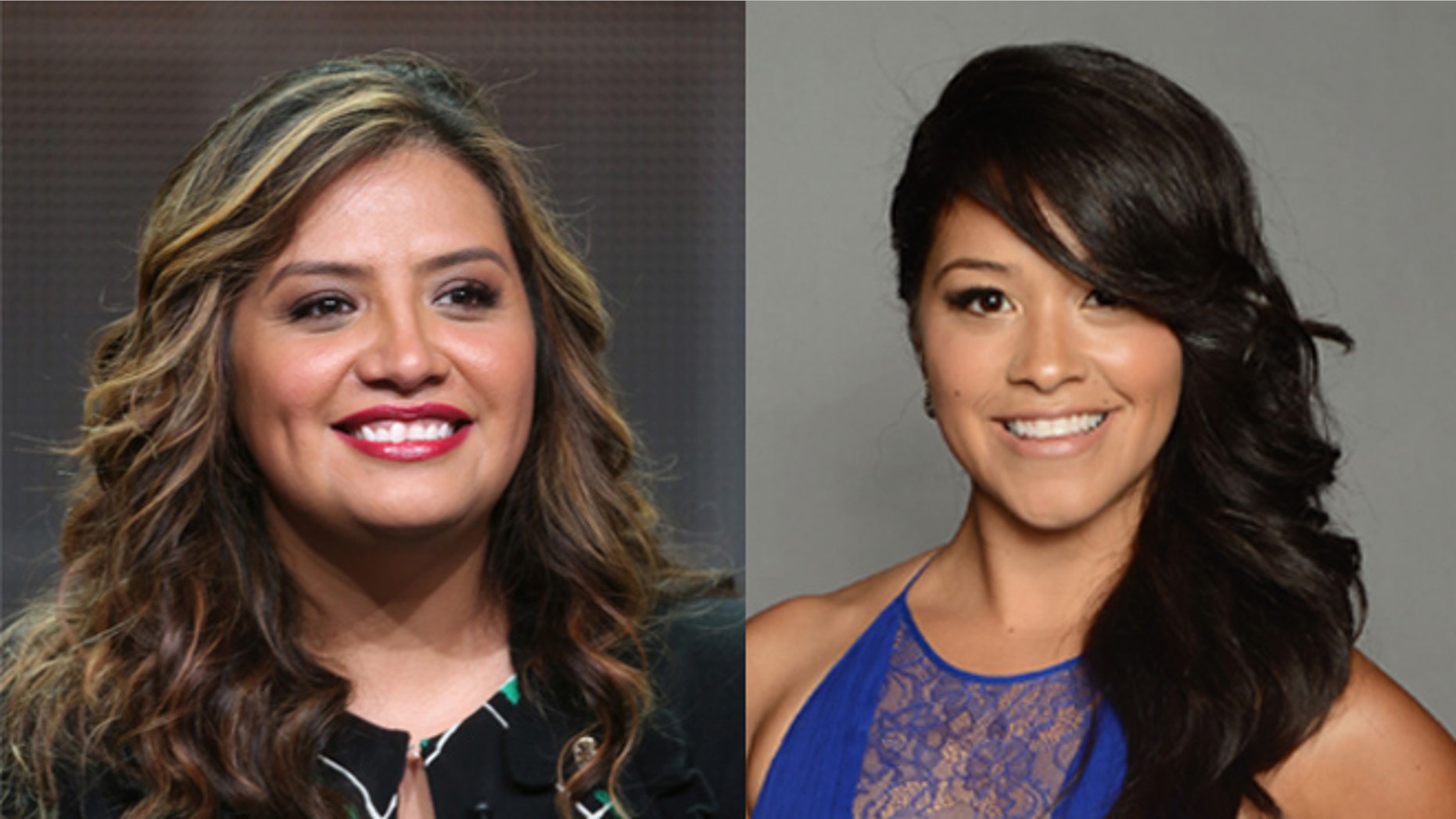 Looks like the melting pot that is the U.S. will be a little better represented this year as diversity takes the small screen. Two Latinas are taking over the television lineup this fall, with ABC and The CW both featuring Hispanic actresses as leads in up and coming comedies.
Stand-up comic Cristela Alonzo stars in ABC's "Cristela," which she also co-created, while "Jane the Virgin" features Gina Rodriguez as the title role in the new CW show.
"If you look at shows now that seem to lack diversity, they actually feel dated, because America doesn't look like that anymore," ABC Entertainment Group President Paul Lee told television critics as quoted by San Antonio Express News. "People want to see what they live, and they want to see voices that reflect the America that they know."
With the weight of the Latino community on their shoulders, both women are well aware of what it takes to make it in the industry. Before "Jane the Virgin," an American spin of a Venezuelan telenovela, Rodriguez said she was presented with the opportunity to star in "Devious Maids" but turned it down.
"You know, being a maid is fantastic," said Rodriguez, who is of Puerto Rican heritage, in a press conference. "I have many family members that have fed many of their families on doing that job, but there are other stories that need to be told."
"I think that the media is a venue to educate and teach our next generation," she added.
According to a study conducted by Columbia University and published by the Latino Media Gap, Latinos tend to be grossly overrepresented in stereotypes as criminals, law enforcers, cheap labor, and hyper-sexualized beings compared to all television actors.
"I wasn't going to let my introduction to the world be one of a story that I think has been told." Rodriguez said according to San Antonio Express News. "I wanted it to be a story that was going to liberate young girls and say, 'Wow, there we are, too, and we're the doctors, and we're the teachers, and we're the writers, and we're the lawyers, and I can do that too.'"
Although the Hispanic population in the U.S. has grown more than 43 percent in the past decade, the rate of media participation of Hispanics – according to the Columbia University study – has stayed mostly stagnant since the 1950s.
According to The Latino Media Gap, Latinos also attend more movies and listen to the radio more frequently than any other U.S. racial or ethnic group. Simultaneously their buying power is expected to reach $1.6 trillion by 2015.
Hispanics, though typically overlooked by mainstream networks, currently make up about 17 percent of the United States population and are on track to make up one-third of the population by 2050. As one of the youngest and fastest growing ethnic groups in, Hispanics make up over 20 percent of the key 18-34 marketing demographic. Certainly not a demographic to be ignored.
Cristela Alonzo underscores the importance of proper representation of Hispanics in the media. Growing up in the Texas border town of San Juan, she said her first priority is to make sure "Cristela" is authentic and relatable. The show's co-creator, Kevin Hench, said he is committed to honoring the truth.
"She guides us and teaches us through every step of it, and she's in the room, and when we pitch ideas that aren't right, she has no problem saying, 'No, a Latino family would never do that,'" Hench told the press.
As with "Cristela," in "Jane" more than just the cast is made up of Hispanics. According to Mark Pedowitz, president of The CW, there are a number of Latino writers on the show as well.
"[It's important to have diversity] not just in front of the camera, but also in back of the camera," said Pedowitz according to San Antonio Express News. "So we make constant strides to make sure that we have directors and writers and whatever else behind the camera reflect what the culture of the U.S. is. It is something I believe in. We're an immigrant nation, and without that, you have nothing."
Gina Rodriguez, "Jane," is active in organizations such as National Hispanic Foundation of the Arts and Vota Latina. She says she's thrilled to be part of this more diverse TV landscape and to have "Jane" as a platform to reach a bigger crowd.
"Not just Latinos, but girls and boys who haven't felt included, people who want to find their voice, have doors to their dreams opened," she said. "It's like the four-minute mile. One person does it and billions do it after him. If I crack this door and show them that it's possible, others will crack doors as well."
Follow us on twitter.com/foxnewslatino
Like us at facebook.com/foxnewslatino