'Transparent' Season 5 isn't losing Jeffrey Tambor just yet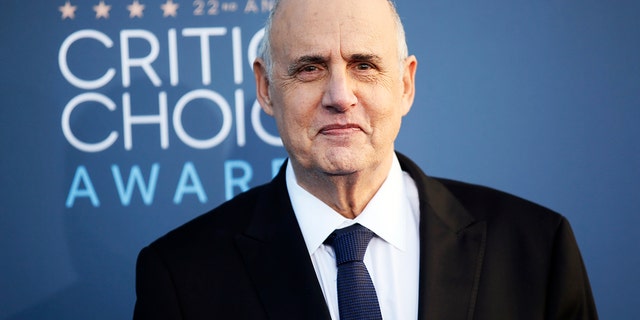 Despite what star Jeffrey Tambor has said, his future with the Amazon original series "Transparent" is still a big question.
Tambor recently hinted that he didn't see how he could return for Season 5 of the award-winning show after the network began an investigation into allegations of sexual harassment placed on him by two people related to the series' production. However, in a new statement given to The New York Times a representative revealed that, despite his comments, Tambor has no plans to leave the show at this time.
"Playing Maura Pfefferman on 'Transparent' has been one of the greatest privileges and creative experiences of my life," he said in a previous statement to Fox News. "What has become clear over the past weeks, however, is that this is no longer the job I signed up for four years ago. I've already made clear my deep regret if any action of mine was ever misinterpreted by anyone as being aggressive, but the idea that I would deliberately harass anyone is simply and utterly untrue."
Tambor continued, essentially giving his resignation from the role saying, "given the politicized atmosphere that seems to have afflicted our set, I don't see how I can return to 'Transparent.'"
The last comment made many believe that the rumors indicating the writers of "Transparent" were moving forward on Season 5 without Tambor's Pfefferman leading the show were true. Now it seems that reports of the show reformatting in the same way that Netflix "House of Cards" will move forward without the involvement of its lead, Kevin Spacy, were premature.
This makes sense as the allegations against Tambor are, at this time, still just allegations. As previously reported, the 73-year-old actor was accused by his former assistant, a transgender woman named Van Barnes, of inappropriate behavior while in Tambor's employ. Soon after, Trace Lysette, a transgender actress who worked as a cast member on "Transparent" came forward with allegations that Tambor pressed his body against hers in a sexual way while they worked together. Amazon was made aware of the complaints and is currently in the process of determining if action needs to be taken.
While this doesn't necessarily mean Season 5 of "Transparent" will definitely include Tambor, it does mean that no final decision has been made at this time, and the actor seems to want to stay in the role if he's allowed.