'Top Chef' host Padma Lakshmi: We need to do our part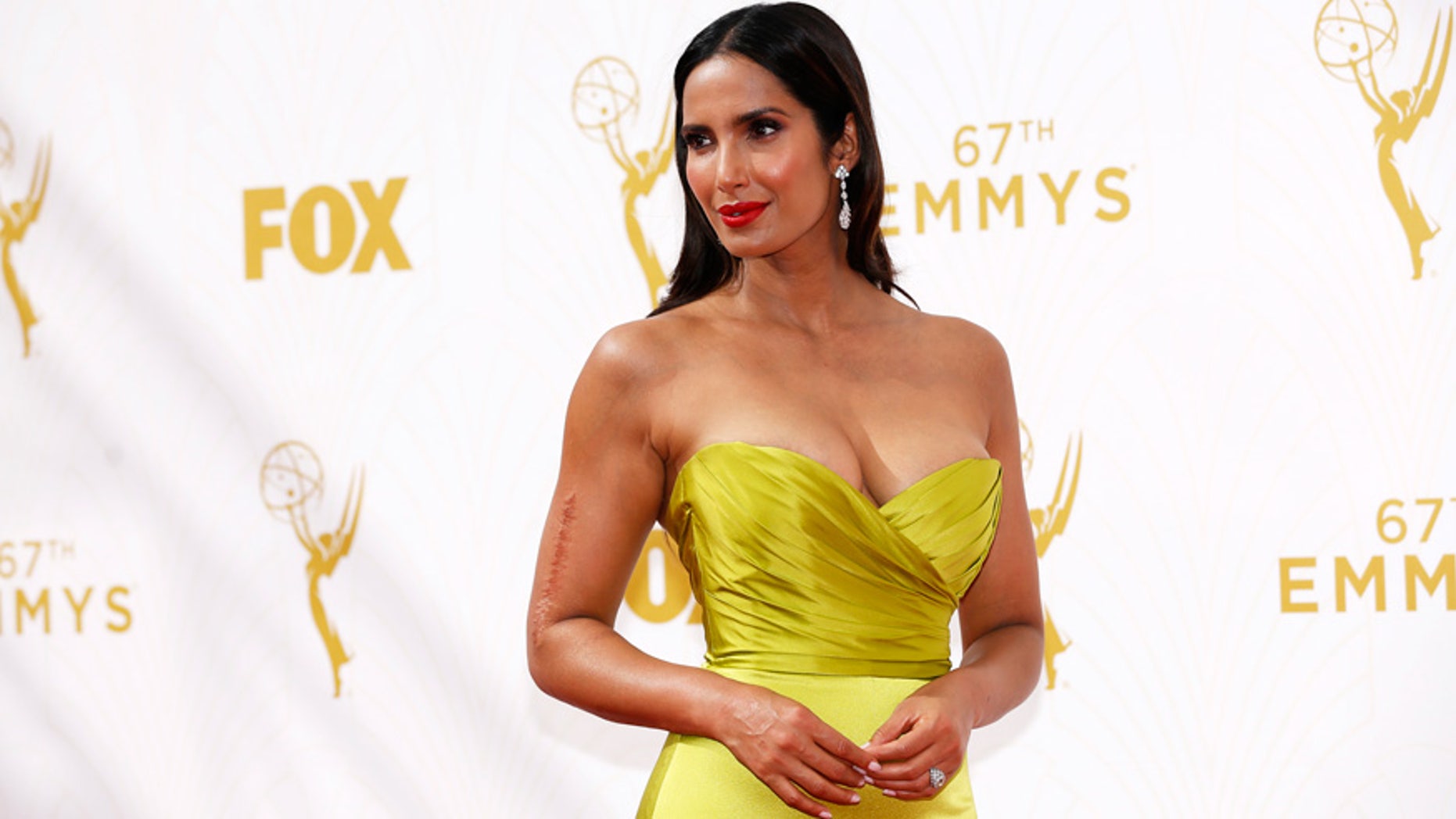 Padma Lakshmi is asking for money — but it's for a good cause.
The "Top Chef" host was one of many celebrities to participate in this year's BTIG's Charity Day on Tuesday in New York City where she served as a guest stock trader and took calls on the global trading floor to raise funds. And for Lakshmi, this hit close to home.
The 46-year-old was representing Shanti Bhavan, a non-profit school in India's Tamil Nadu, which serves to help some of the poorest children with free education.
PADMA LAKSHMI REVEALS THE ONE GUILTY PLEASURE SHE CAN'T GET ENOUGH OF
However, this isn't the only cause that Lakshmi stands up for. The Emmy-nominated food expert has previously spoken out about female health disorders. The star co-founded the Endometriosis Foundation of America in 2009.
When Lakshmi was asked if there's enough being done to educate women on reproductive health, her answer was simple, but firm: "No, I don't. I don't at all."
"I think there's going to be even less [education] because of this administration," she added. "Obviously there are difference diseases that people suffer from. This isn't a competition. But half of the population is female."
Lakshmi also opened up about being a proud parent to a 7-year-old daughter named Krishna. She hopes to pass along one important lesson to her child.
"To be kind," said Lakshmi. "Kindness is more important than anything in the world."
Lakshmi opened up about what prompted her to raise funds for Shanti Bhavan at Tuesday's event. She said when she toured in India in February for her book, "Love, Loss, and What We Ate," she visited Shanti Bhavan was inspired by the preschoolers who joyfully welcomed her. Lakshmi asked the children there about their goals and learned that some yearned to be doctors or police officers, while others imagined themselves as future artists and writers.
The decision was a no-brainer.
"We could use the money," Lakshmi told Fox News. "I was very impressed by what the school is doing. They take these kids, really from the slums, and they educate them from preschool to high school. They give them everything that [the students] need, including music lessons, dance lessons — everything. And I think a little bit of money goes a long way over there in India. I thought it was a really valid thing that they were doing."