'Too Skinny' Victoria's Secret Supermodel Wishes for Bigger Butt!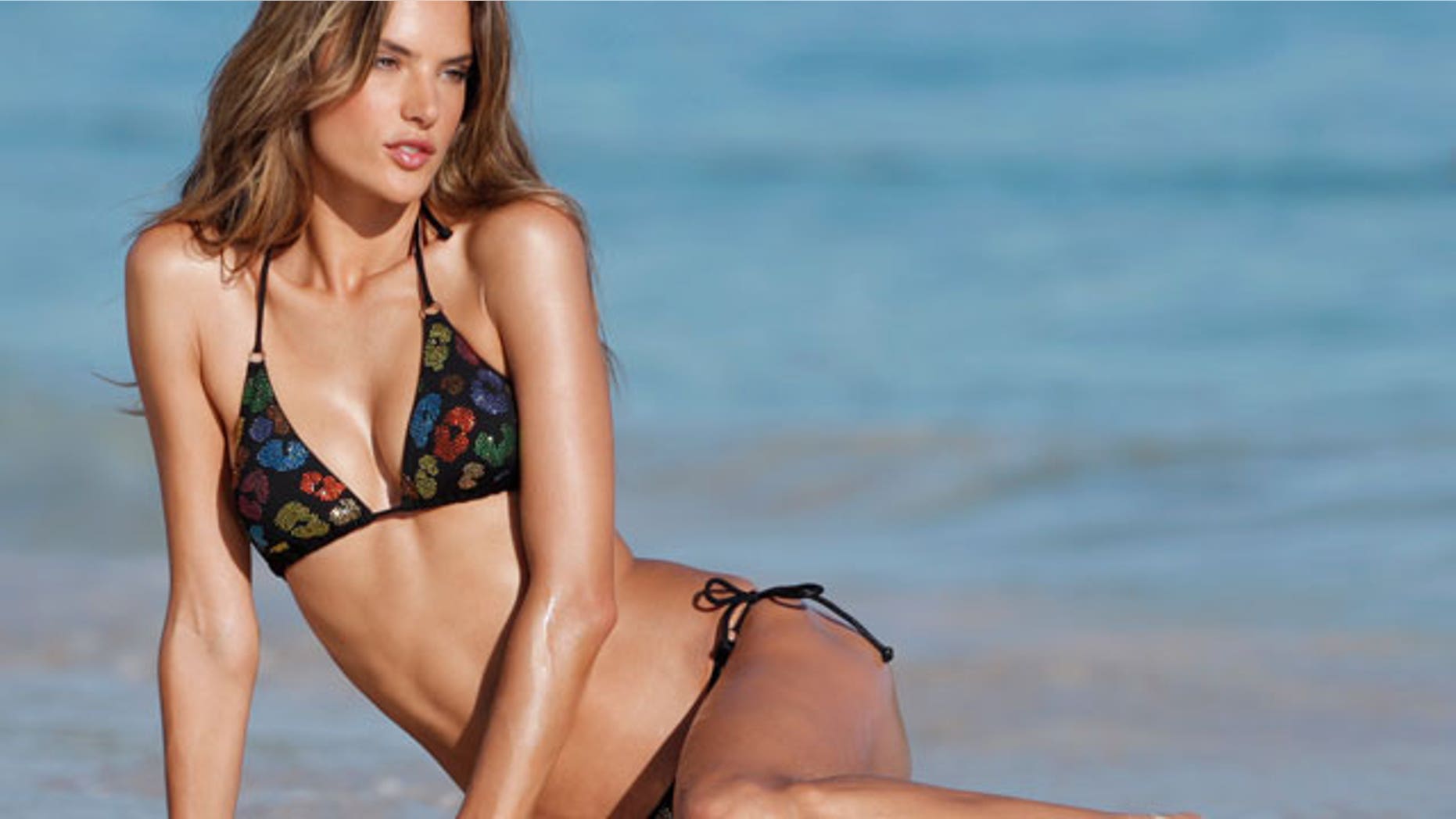 LOS ANGELES – Longtime Victoria's Secret supermodel Alessandra Ambrosio recently came under fire for appearing what many perceived as "too skinny" just 18 months after giving birth to her first child. But while the 5'10 Brazilian beauty insists she's healthy, Alessandra did admit that she wouldn't mind expanding at least one very important body part.
"I wish I had a bigger butt. A little bit more booty wouldn't hurt," Ambrosio told Pop Tarts at the 15th Anniversary of the Victoria's Secret Swim Catalogue at the SLS Hotel in Los Angeles last week. "When I was pregnant I had a much bigger booty and I was very happy with it."
But to follow in Ambrosio's footsteps and get a super svelte bikini bod of your own, the 28-year-old recommends you walk your dog. Or your little one.
"For summertime people should go outside and walk around. If you have a dog, go walk the dog, or if you have a kid go walk the kid," Ambrosio added. "Just have fun, that's what I do. I love roller-blading…sometimes I go on a bike; I just like to have fun."
SLIDESHOW: Victoria's Secret All Stars
As for the other VS ladies' secrets to a sexy physique,  new "bombshell" Candice Swanepoel says she works out 3-4 times per week and opts for a "balanced" approach to eating while "Angel" Miranda Kerr relies on the downward dog.
"I do yoga, I've been practicing yoga for a long time now so I have my regular yoga routine," Kerr said. "I also love Pilates. I eat extremely healthy and organic; also body brushing is a great way to detoxify the body. And doing a few squats, going for run in central park and running through the airport."
And we all have those days when we wake up with a bloated belly, bad hair and puffy eyes – but thankfully, most of us don't have to squeeze into a swimsuit to make a living. But when you're a Victoria's Secret supermodel, you have to have some mind-over-matter strategies to deal with it.
"I really believe that as humans we have really a strong mind and if we can tap into that and just be like, 'Okay, let's just do it, let's just roll with it.' The power of the mind is so strong that we can actually create a happy day even if we've woken up feeling bad," Kerr said. "Whatever thoughts we're thinking can create a better day for us."
But for bad days, Swanepoel relies on her hair-and-makeup team to work their magic and Ambrosio blasts away the unpleasant with the pop of a pill.
"You just have to forget. I've had many of those days and I just have to go and do my job, it's all about like forgetting, maybe having an aspirin," she added.