Tom Petty, legendary rock star, dead at 66
Tom Petty, who rose to fame in the '70s as the lead of Tom Petty and the Heartbreakers, died on Monday at age 66.
Tony Dimitriades, the band manager, announced the singer's death in a statement. The legendary singer was found in cardiac arrest in the early hours of Monday morning at his home in Malibu, Calif.
Petty was taken to UCLA Medical Center but could not be revived, Dimitriades said. He died at 11:40 p.m.
Thomas Earl Petty fell in love with music at a young age after a chance encounter with Elvis Presley, and was the voice behind celebrated hits like "Free Fallin'" and "Don't Do Me Like That."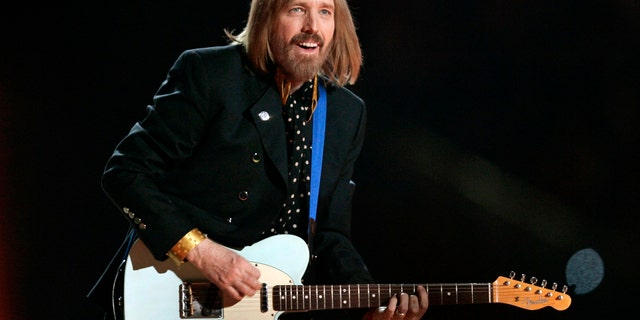 Born in Gainesville, Fla., Petty had a rough upbringing with an abusive father and saw music as his ticket out.
"Music," he recalled to Men's Journal, "was a safe place."
Petty started the band Mudcrutch in 1970, but his real success came in the late '70s with the birth of Tom Petty and the Heartbreakers. The band's second album in 1978 was a hit with songs like "Listen To Her Heart."
The band relocated to Los Angeles and defied the odds by remaining on good terms. In 2017, they embarked on their 40th anniversary tour. Last week, he wrapped up a long leg of the tour with three sold-out shows at the Hollywood Bowl.
The rocker recently said this tour would be his "last big one" during a chat with Rolling Stone.
He described the hectic nature of a country-wide tour during the June interview and said he had aspirations to record again.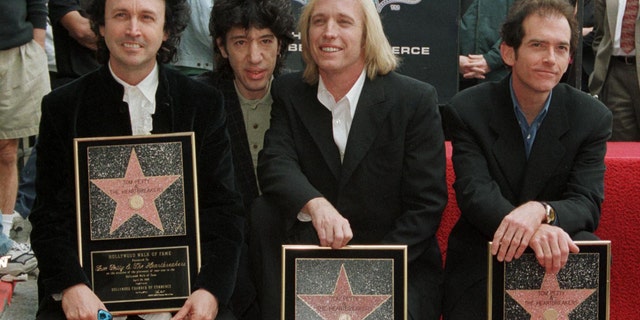 Petty's final tour was one of the country's top grossing, clocking in at at #9, with over $1.6 million in ticket sales.
During an October 2015 interview with Men's Journal, Petty reflected on his famous determination.
"Probably the greatest achievement you can reach is when you're able to forgive the most heinous thing in your life. I forgive anyone. That's where I've arrived. And if I'm not successful at that, I forgive myself," he said with a smile.
Petty's albums included "Damn the Torpedoes," ''Hard Promises" and "Full Moon Fever," although his first No. 1 did not come until 2014 and "Hypnotic Eye." As a songwriter, he focused often on daily struggles and the will to overcome them, most memorably on "Refugee," ''Even the Losers" and "I Won't Back Down."
"It's sort of the classic theme of a lot of the work I've done," he told The Associated Press in 1989. "I think faith is very important just to get through life. I think it's really important that you believe in yourself, first of all. It's a very hard to thing to come by. But when you get it, it's invaluable."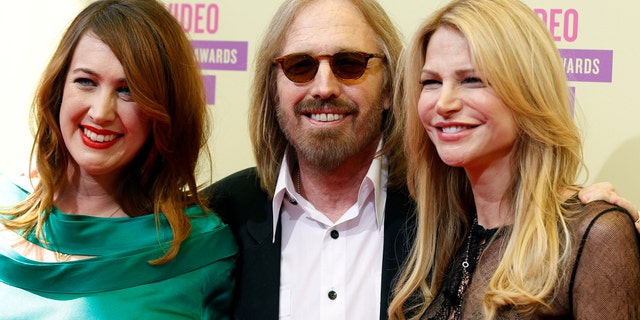 Petty didn't just sing about not backing down, he lived it. In 1979, he was enraged when his record label was sold and his contract transferred. Stating that he would not be "bought and sold like a piece of meat," he self-financed what became "Damn the Torpedoes" and declared bankruptcy rather than allowing his label, MCA, to release it. He eventually reached a new deal with MCA, for better terms. In the early 1980s, he was again at war with MCA, this time over the label's plans to charge extra money, a dollar higher than the standard $8.98, for his album "Hard Promises." He again prevailed.
Petty was both a musician and obsessive fan, one who met his childhood heroes and lived out the fantasies of countless young rock lovers. He befriended Byrds leader Roger McGuinn and became close to George Harrison, who performed on "I Won't Back Down" and joined Petty, Bob Dylan, Roy Orbison and Jeff Lynne in the impromptu super group the Traveling Wilburys. Petty inducted Harrison into the Rock Hall in 2004; two years earlier Dylan's son Jakob inducted Petty. In the 1980s, Petty and the Heartbreakers supported Bob Dylan on a nationwide tour.
The world changed more than Petty did over the past few decades. In 2014, around the time he received an ASCAP Founders Award, he told The Associated Press that he thought of himself as "kind of a music historian."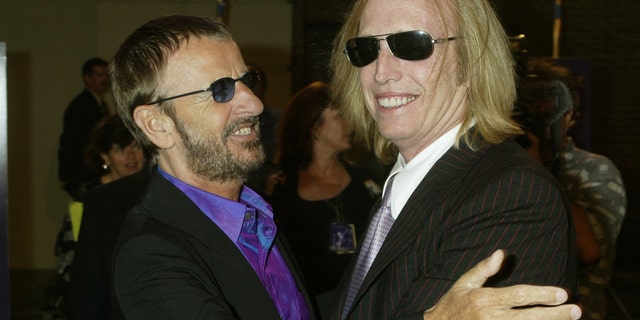 "I'm always interested in the older music, and I'm still always discovering things that I didn't know about," he said. "To be honest, I really probably spend more time listening to the old stuff than I do the new stuff."
The Associated Press contributed to this report.