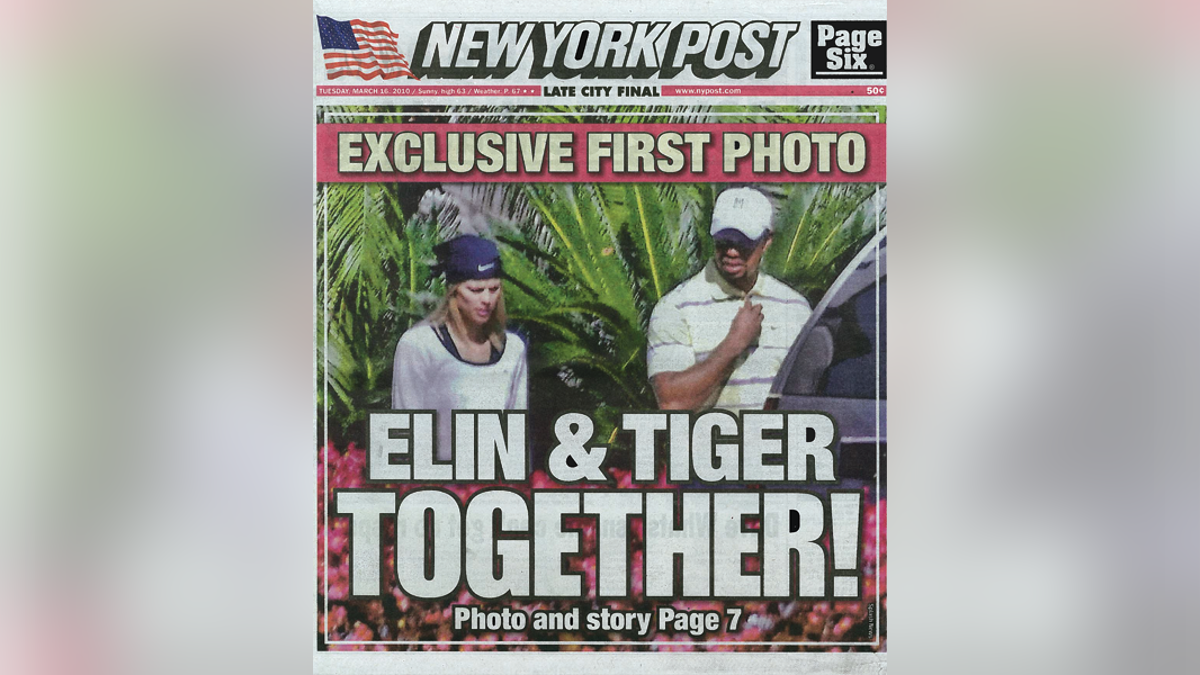 For the first time since Tiger Woods wrapped his car around a fire hydrant in the early morning hours after Thanksgiving 2009, he and his wife Elin Nordegren have been photographed together.
The New York Post ran a photo on its front page Tuesday of the two on the grounds of what they say is his Isleworth, Fla. home.
The paper said a witness reported that the two did not seem to be talking much during their short walk through some greenery, though Nordegren was wearing a bandana emblazoned with a Nike swoosh.
SLIDESHOW: All of the Women Linked to Tiger Woods.
Nike is one of the few sponsors to stick with Woods through his infidelity scandal, which had him linked with as many as 14 women.
Woods delivered a 13-minute statement on February 19 expressing his regrets for his behavior. Nordegren was not present at the televised mea culpa.
SLIDESHOW: Elin Nordegren: From Bikini Model to Billionaire's Wife.
Woods has reportedly been eyeing a comeback to golf in the coming weeks, perhaps at the Masters tournament in April.
He has also hired former press secretary to President George W. Bush, Ari Fleischer, to help manage his return to the sport that made him one of the most recognized people in the world.