Theresa Saldana, who shone in 'Raging Bull' and many TV shows, dead at 61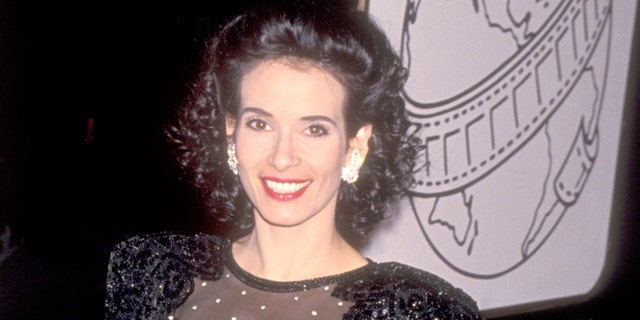 Hollywood is mourning the loss of actress Theresa Saldana, who famously starred alongside Robert de Niro and Joe Pesci in the Academy Award winning film "Raging Bull."
According to TMZ, who first reported the news, Saldana had been hospitalized with an unknown illness and died Monday at Cedars-Sinai Medical Center in Los Angeles. She was 61.
Saldana, who was adopted but was raised as a Puerto Rican-Italian in New York, received a Golden Globe for her work on the 90s cop show "The Commish;" however, to many people she she was best known for surviving a knife attack by a disturbed fan outside her West Hollywood apartment in 1982.
Saldana was stabbed 10 times, the Los Angeles Times reported at the time. The attack brought early attention to celebrity stalking and the line between being admirer and dangerous fanatic.
Michael Chiklis, who played her police commissioner husband on "The Commish," said on Twitter on Tuesday: "Painful to hear the news of Theresa's passing. My family & I extend our love, condolences & support to her family in their time of grieving."
In addition to her film and TV roles, Saldana also played herself in a 1984 TV movie, "Victims for Victims: The Theresa Saldana Story," which was nominated for one prime-time Emmy Award.
"I hope it stands as an example, not just to victims of crime but to others who have been through a tragedy, that you can get through almost anything," she told the Los Angeles Times in 1984. "If a girl can get through being butchered almost to death, if one can do that, then almost anything is surmountable. There is something about almost dying that gives you great strength – if you do survive, and if you do fight back."