The X Factor: 'Mr. Entertainment' Eliminated!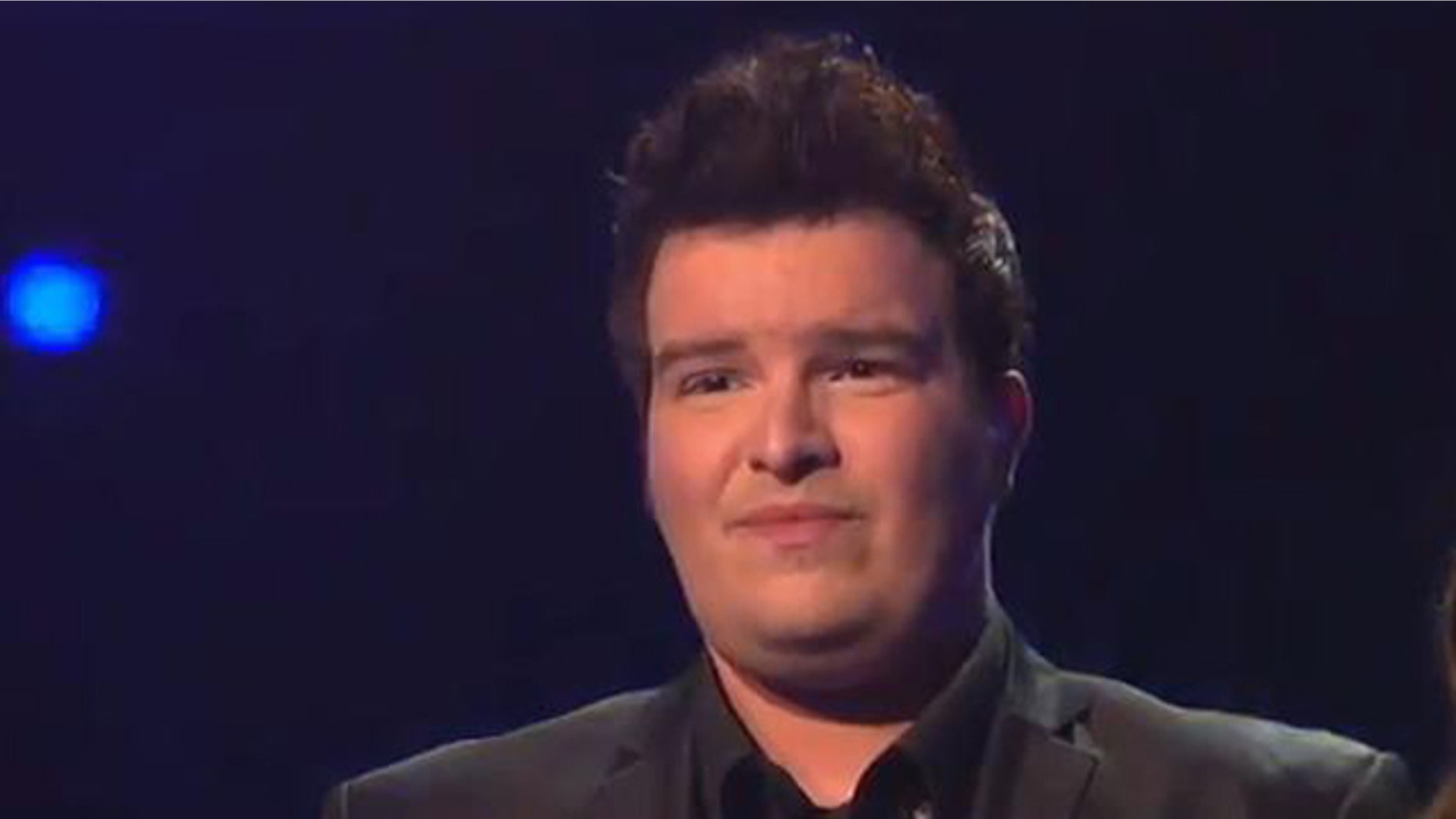 "Mr. Entertainment's" journey on "The X Factor" came to an abrupt end Thursday night during the singing competition's heated elimination.
"Mr. Entertainment," whose real name is Jason Brock, was voted by America to go home after fiercely performing for survival against CeCe Frey.
"The X Factor" panel of judges, which includes Latina singer Demi Lovato, Britney Spears and music executives Simon Cowell and L.A. Reid, saw themselves in a deadlock after Lovato and Cowell wanted Brock to leave the competition, while Spears and Reid thought Frey should have been eliminated.
"Now we look at how you voted at home," said "The X Factor" judge Mario Lopez. "The act with the lowest score will now be leaving the competition. Good Luck. This truly is up to America."
Brock, who saw himself in the bottom two last week against Brazilian singer David Correy, was not happy to be leaving so early in the competition, since the singer was fired from his job after auditioning on "The X Factor."
The Hollywood Reporter said Brock left the competition with his chin up and his spirits high.
"I got to go with this, which is very me," he said, pointing at his outfit. "I got to do 'Total Eclipse of the Heart,' which is me, so I ended on a very 'me' note."
THR adds that Brock questioned whether the fact that he is gay was a factor in how America voted.
"It makes you wonder, doesn't it?" Brock told the press after "The X Factor" had finished.
"I think that being gay is a wild card in itself. When you're gay, some people still aren't OK with you being gay. So there are actually people in the country… I don't know how many… who think it's actually wrong," Brock explained.
"So I wouldn't doubt it if that does hurt in a way," he added.
Whether being gay influenced voters at home to send Brock packing, the singer felt a responsibility to represent the gay community on the show.
"I just wanted to make a statement and make sure that gay people got attention," he said. "I have a connection with that community and I felt like it was important."
Brock also stated that he dedicated his time on the show "for the gays… and Japan."
"My boyfriend lives in Japan and he's Japanese," Brock said. "I personally love Japan and I visited recently, and I wanted to go back and maybe even work there. I just wanted to be clear that I really love Japan. Please give me a job, Japan."