The Voice: During Finale, Javier Colon Sings for His Family, While Vicci Martinez Recreates a Battlefield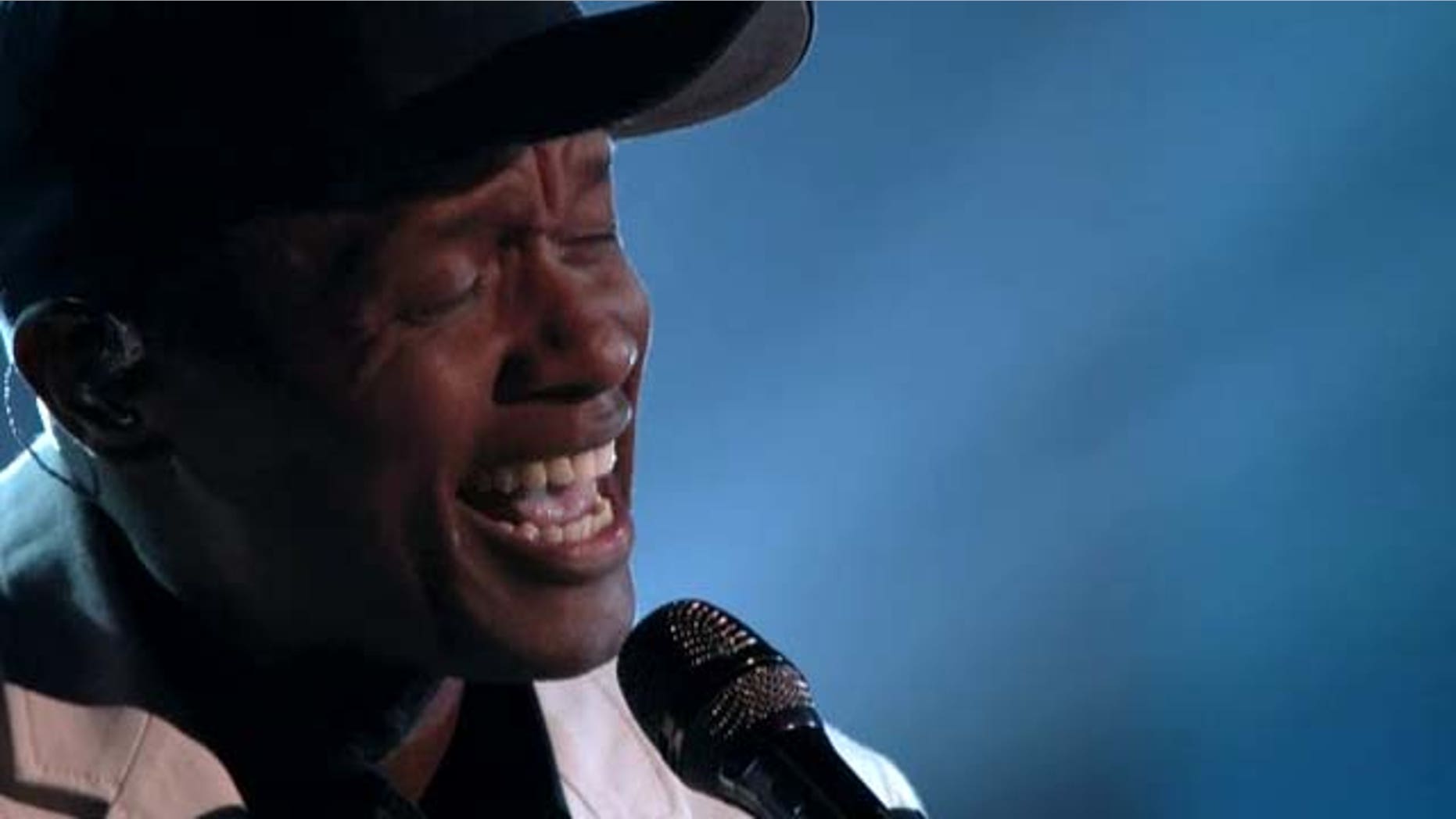 It was one action packed finale on the "The Voice" as Vicci Martinez and Javier Colon went head-to-head with Dia Frampton and Beverly McClellan, this time singing original songs, in the hopes of proving to America they deserve to win $100,000 and a recording contract with Universal Records.
Carson Daly will announce the winner Wednesday night.
The evening kicked off with a performance of Billy Joel's 1981 classic "Under Pressure." Colon, then took the stage and performed "Stitch by Stitch"—a song he wrote and dedicated to his wife and children.
"This is last performance," Colon said in the finale Tuesday night before taking the stage. "It's all or nothing. It will have every bit of emotion. It's going to be for my family. The moment I waited for."
With confidence, the family man--as he is referred to on the show--brought out his guitar as he began his solo. Like a pro, he also shook hands on stage.
"Your execution was really well," Christina Aguilera told Colon after ending his performance. "You sounded really well."
Colon also took the stage with his voice coach, Maroon 5's lead singer Adam Levine. Together they sung Michael Jackson's "Man in the Mirror."
"You finally did it," Levine told Colon. "You're such an amazing guy. I'm so excited for you and the amazing things you are going to do in your career."
Following Colon was the "warrior," Vicci Martinez, who gave a forceful performance singing her own song, titled "Afraid to Sleep." She then rocked out the stage with her voice coach Cee Lo Green.
The two put on a full production of Pat Benatar's "Love is a Battlefield" which included costumes, make-up and children as back-up dancers.
"You're going to be a force to be reckoned with," Green told Martinez. "Inspirational not only in the Latino community, but with women in general… and I love you."
Other show-stopping performances included Mr. Worldwide himself Pitbull, who got hearts racing and bodies moving as he and Ne-Yo sung their latest hit "Give me Everything."
Aguilera and McClellan performed a new rendition of Aguilera's award winning song "Beautiful," a song that Aguilera called "near and dear to my heart."
You can reach Alexandra Gratereaux at: Alexandra.Gratereaux@foxnewslatino.com or via Twitter: @GalexLatino