'The Voice' Alum Vicci Martinez Rediscovers Mexican Roots in Breakthrough Album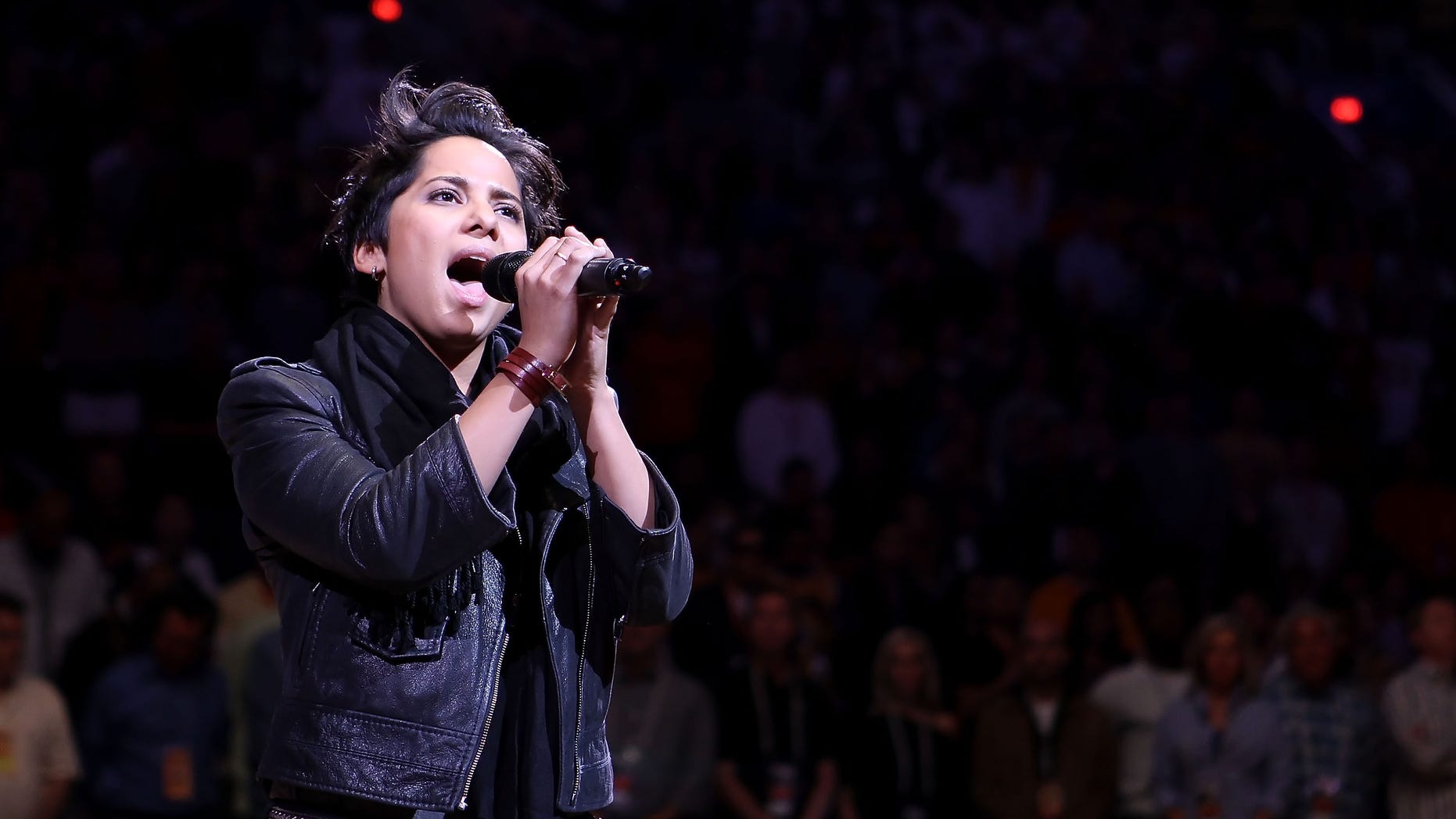 Vicci Martinez is proving to the world that she has "The Voice" to achieve her dreams.
The Mexican-American singer, who rose to fame on the first season of NBC's singing competition "The Voice," now spends her days recording in music studios, touring, and promoting her new self-titled album "Vicci."
As "The Voice," now in its third season, heads deep into its battle rounds, Martinez looks back at what she calls one of the most "spiritual" experiences she has ever been through.
"It's been like a whirlwind," Martinez tells Fox News Latino in an exclusive interview, adding that  as a contestant "you don't want to misrepresent yourself" but that the overall  first season "was great" for her.
Martinez, 26, lost "The Voice" to fellow Latino singer Javier Colón, but this did not stop her from launching her career.
"I got signed with Universal Republic," Martinez said happily. "It's something I've wanted to do my whole life. So, we made the record. It took a little longer because I met a few other producers that I wanted to work with, but I wanted to make a really good record."
The raspy-voiced-blues singer grew up in Tacoma, Wash. but says her Latino roots have greatly influenced her musically and as an adult.
Both Martinez's parents are Mexican -- from Juárez -- and moved to the state of California when they were young. Martinez says that her mother "crossed the river" to get into the United States, while her maternal grandmother was a maid in Mexico.
After her parents wed, she says, they moved to the state of Washington, where she and her siblings were born.
"My mom would work all day and my grandma took care of us and would speak to us in Spanish and we would talk back in English," Martinez said.
"I even went to a Spanish church," she continued, adding that as an adult she is now working to perfect her Spanish and reconnect with her Latin roots despite "feeling I was too old to do it."
"What I would like to do is embrace my family in Mexico and go live there for a month or two," Martinez said. "Whatever I can do on my own [I will do because] it all lies on me."
So, with her breakout album "Vicci," Martinez says she made sure it reflected her "Mexican" side.
"For now, I'm just focusing on this album and seeing if I can translate these songs in Spanish," Martinez said.
"I think what I want to do is learn the language better. It's such a beautiful language," she said.