'The League' stars prepare to say goodbye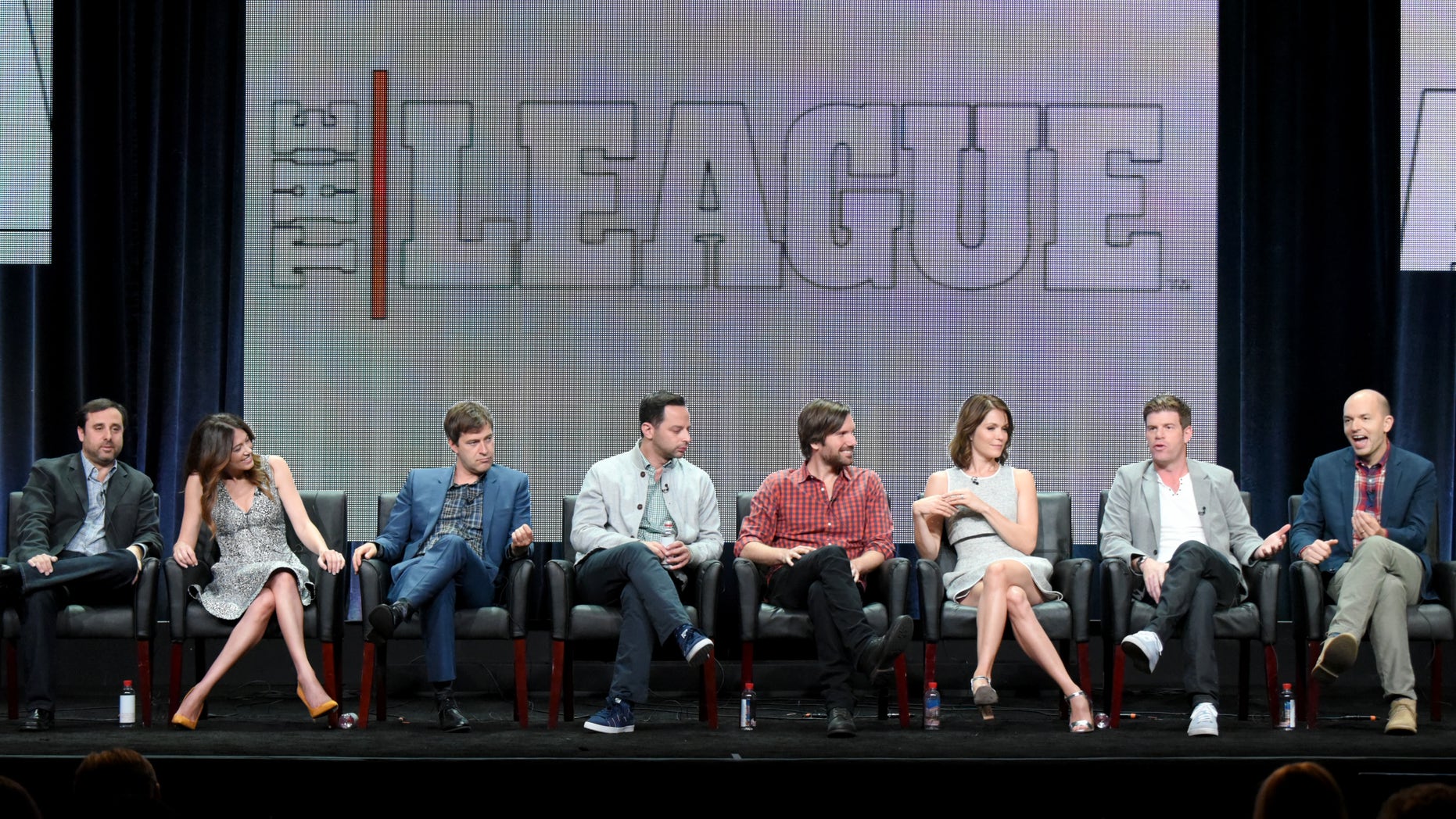 BEVERLY HILLS, Calif. – "The League" will air its seventh and final season in the fall, and as the show prepares to say goodbye, star Nick Kroll reflected on what it's been like to spend so many years alongside an all-star cast.
"It kind of feels like we've gone to med school," Kroll told FOX411. "We've known each other for a long time and worked with each other for a long time, and I feel like people will look back on this group of people and think wow I can't believe those folks were together for that long."
Kroll works on the FXX show with stars like Paul Scheer and Mark Duplass.
"It's amazing, when I started acting I was hoping I could book a commercial," he shared at an FX Television Critics Association press event.  "And to think I have now been on a series for seven years that has worked out and been successful across the board has been really cool and exciting!"
Kroll, who recently starred in "Adult Beginners" with Rose Byrne and Bobby Cannavale, said he enjoys working on TV shows.

"[TV] is fun because you want to get it right for each take and scene but you know you have so much more time to explore things," he explained. "It's the beauty of doing television you keep getting to explore things and come back to them."
Jackie Schaffer, the show's co creator, said she is proud of the series and thinks it stays relevant "because the NFL keeps giving us such great material."

Kroll joked, "I feel like we should announce…this is the final season of the NFL."

Creator Jeff Schaffer also noted they "really hard" to cast Tom Brady for a Deflategate episode. Brady is in the process of appealing a suspension with the NFL for using underinflated balls during a championship game in January.
"He's a little bit occupied right now," Jeff Schaffer quipped.
In the past, the show has had NFL players come on to play themselves. For the seventh season premiere, Marshawn Lynch of the Seattle Seahawks will make an appearance.
The final season of "The League" hits FXX on September 9.