'The Gunman's' Sean Penn on being a 'geri-action' star, guns & girlfriends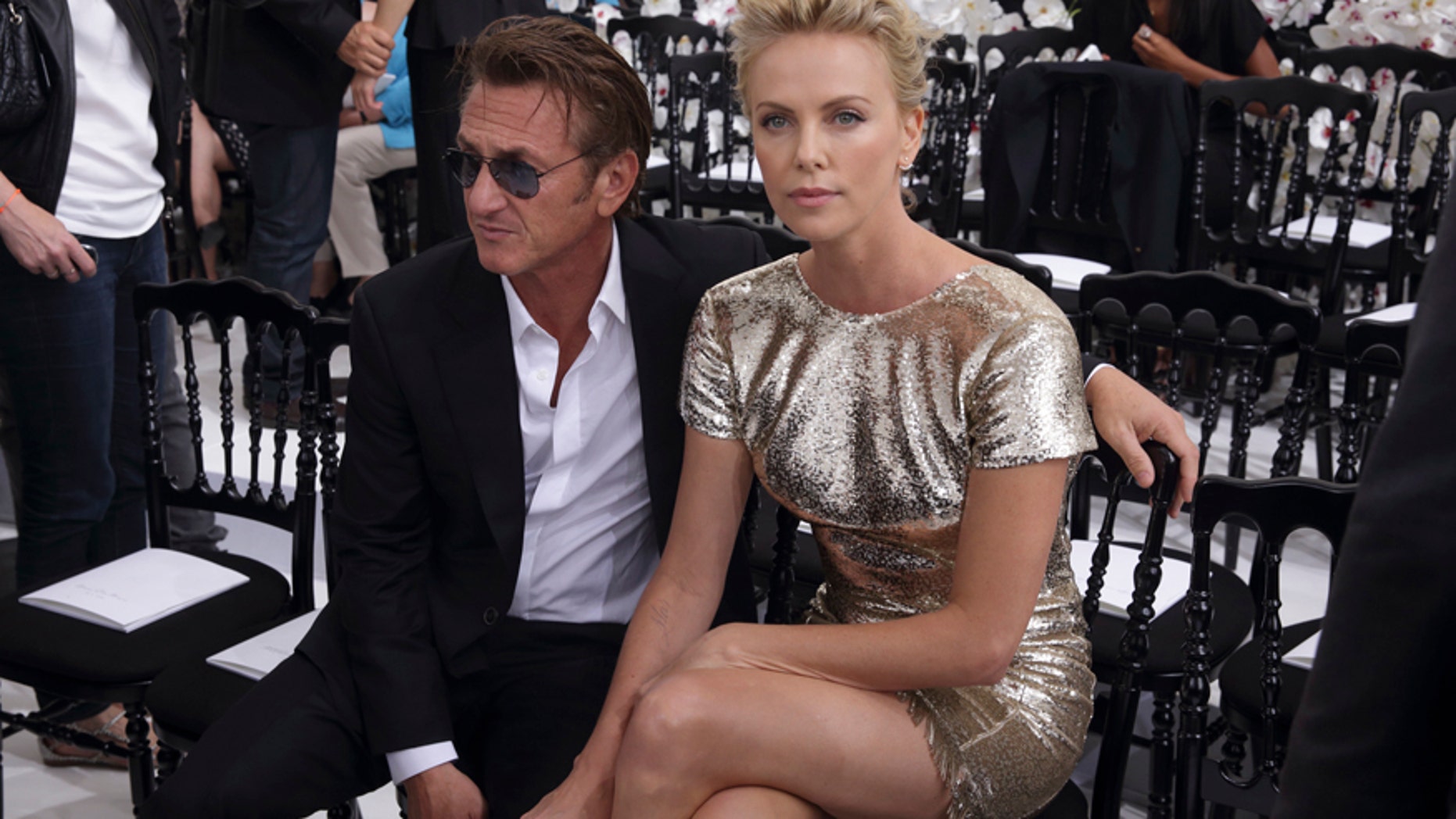 When you think of action stars, Arnold Schwarzenegger, Bruce Willis, Denzel Washington and Liam Neeson are just a few of the names that come to mind. Sean Penn isn't even close to making the list -- but that may change following the release of his new Open Road movie, "The Gunman."
The 54-year-old actor, who has been doing publicity for "The Gunman" in the U.S. and Europe, claims to be surprised at the reaction he is getting and the fact that he is being compared to Neeson, who also became an action star after he was eligible for AARP membership.
"I thought Harrison Ford made a whole career out of this stuff," Penn said. "I didn't think it was a new trend. It's what I call 'geri-action.'"
"The Gunman" is the story of Jim Terrier (Penn), an ex-special forces government contractor turned NGO worker, who realizes that his old bosses are coming after him and every man who worked with him on a kill mission years earlier. In fact, most of them are already dead.
But is it a bit hypocritical that Penn, who had his personal gun collection -- 65 to be exact -- rendered inoperable and turned into a sculpture just over a year ago after saying, "a strong woman [girlfriend Charlize Theron] who happens to be from South Africa" changed his mind about owning the guns, is now making money playing a seasoned mercenary?
At a press day at the Four Seasons Hotel in Beverly Hills, the actor seemed to want to distance himself from his earlier remarks. He tried to brush off the question saying, "The problem in quotes that you have read is they have been written largely inaccurately… The problem with the question for me in this context is that it opens up a complicated issue… My feelings about guns are a lengthier conversation."
Obviously, if "The Gunman" is a hit at the box office like Neeson's "Taken" franchise, which was also directed by Pierre Morel, a second film would definitely be under consideration. Still, Penn demurs when asked if he has thought about it, saying, "I have never looked at a movie beyond a movie. I wouldn't allow myself to think about that. I hope the best for this movie. We worked hard and invested a lot in it. I have projects that I want to direct and that is what I am focused on."
"The Gunman" shot on locations in Barcelona, London and South Africa, the latter, of course, being Theron's native country.
But when asked if she was a great tour guide of her homeland, Penn, who has made it a policy to not talk about his personal relationships, tries to play it off as if who is girlfriend is would be boring to read about He says, "Here's the thing. I'm pretending I'm not me for a second and I'm reading something: Do I want to read about whether somebody's girlfriend was their tour guide and so on? I don't. There are good restaurants. You can find them if you get the right tour guide."
The one aspect of "The Gunman" that Penn wasn't reluctant to talk about was the fact that part of the appeal of the script was that Terrier had become an NGO worker after retiring as a mercenary. The fact that it is reminiscent of Penn's work with J/P Haitian Relief Organization is kind of obvious.
"I am going to make a guess that some of it had to do with that and maybe some of the ways we approached that stuff and what influence I was able to have on that," Penn said. "But, I also think, because we are now in the record-breaking humanitarian crisis in terms of displaced people in the world and other issues and conflict, I have a feeling that this is going to be filtering into a lot of people's filmic systems…"
"The Gunman," also starring Idris Elba, Ray Winstone, Mark Rylance, Jasmine Trinca and Javier Bardem, opens in theaters on March 20.