'The Flash' star Grant Gustin fires back at body shamers after Season 5 super suit leaks online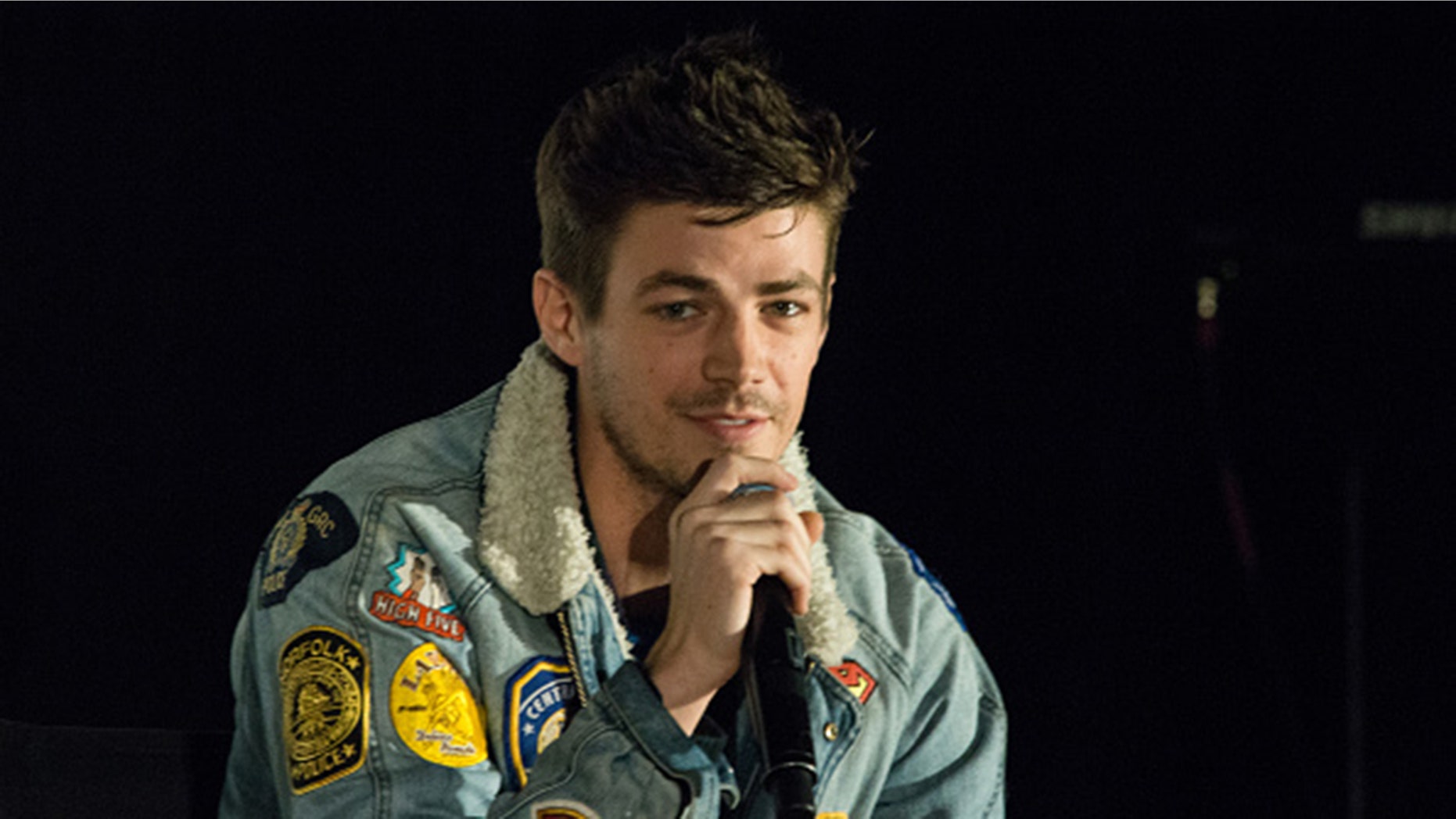 Grant Gustin, star of The CW superhero series "The Flash," got pretty furious with Internet trolls after a major leak in production opened the door for them to body shame him and bad-mouth his time on the hit show.
On Wednesday, someone leaked a test photo of The Flash's new super suit for Season 5. As fans of the show know, the costume gets tweaked just a bit each season as the character's tech wizard, Cisco Ramon, continues to innovate it. When someone shared a draft of the suit Gustin will wear in the new season, fans were quick to comment that not only did the suit look bad, but the naturally thin actor didn't have the physique to properly play the comic book hero.
Gustin took to Instagram later in the day to not only chastise whoever leaked the photo, but explain that his thin frame has been a subject of controversy in his life for years.
"So here's the thing about this bulls--- photo leak. It's a cool suit," Gustin began. "That's a terrible photo that I was unaware was being taken, much less being posted. Some things need work and they will be worked on. We'll get there."
Gustin continued: "As far as the body shaming. That's what pisses me off. Not even just for my sake. I've had 20+ years of kids and adults telling me or my parents I was too thin. I've had my own journey of accepting it. But there's a double standard where it's OK to talk sh-- about a dudes body."
The star explained that he takes the role of The Flash seriously and tries his best to look the part. However, he admits to suffering from stress while working which makes gaining weight hard for him.
"I do my best to stay in shape and add as much size as I can throughout these seasons. I'm naturally thin, and my appetite is greatly affected by stress. Stress is something that ebbs and flows for me throughout a season. Thus, gaining weight is a challenge for me."
"The Flash" is a key tentpole in The CW and DC Comics' shared superhero universe that also includes "Arrow," "Supergirl," "Legends of Tomorrow," "Black Lightning" and, soon, "Batgirl." The shows target a teenage audience and many of the stars take great pains to be role models to the youth. This is something Gustin focused on in his statement as well.
"I'm happy with my body and who I am and other kids who are built like me and thinner than me should be able to feel the same way. Not only that, but they should be able to feel like THEY could be a superhero on tv or film or whatever it may be someday," he concluded. "I love the suit that has been designed for me, and I think when everyone sees it in its entirety, you will love it too. Things have been adjusted since that leaked shot was taken, and more things will come to be adjusted until it feels right."