The Breakfast Wrap: Jenna Dewan Tatum's Plunging Dress, Katy Perry's 'Ironic' Thoughts, and More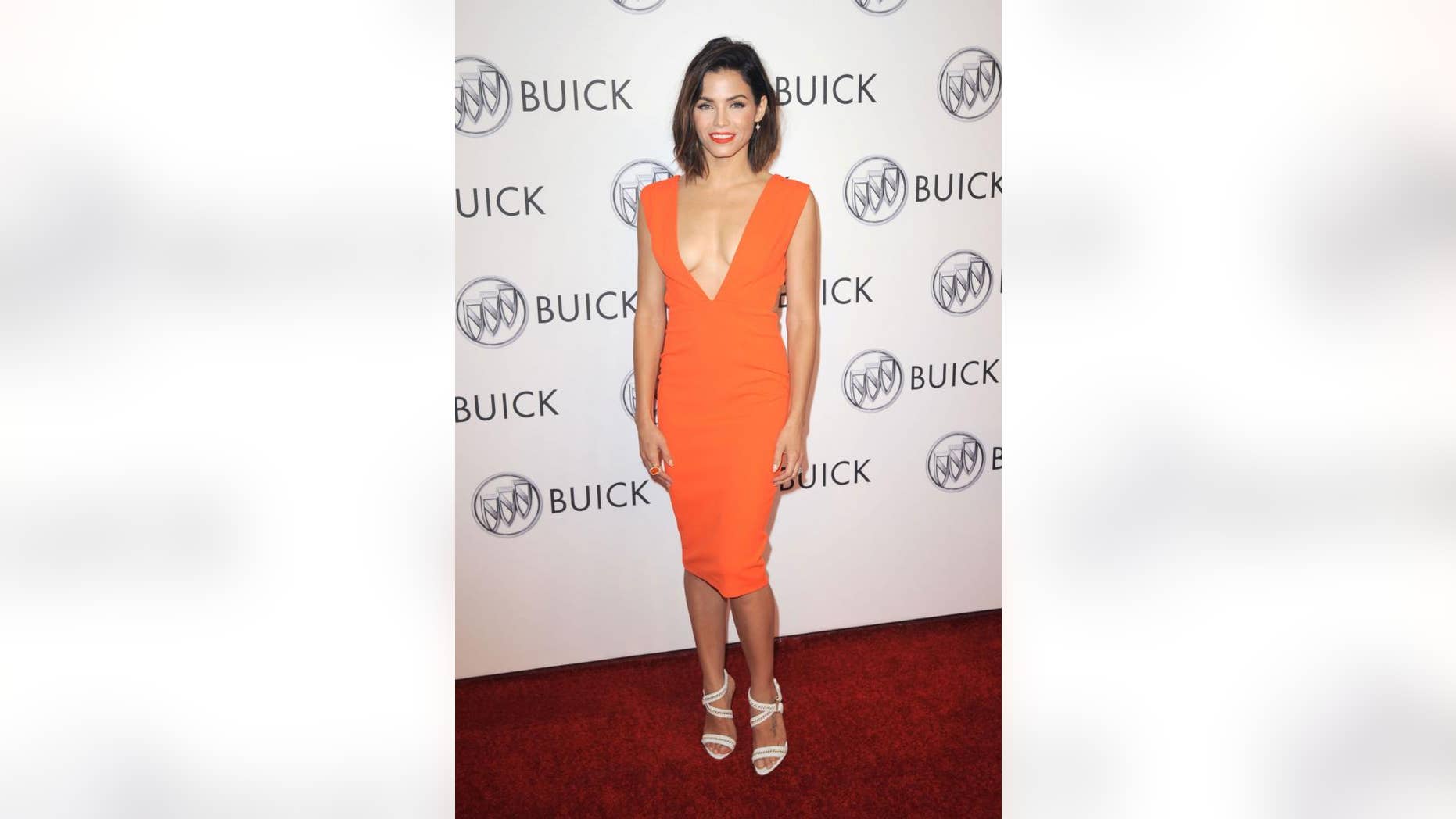 Here's what's happening, people:
• On Wednesday, actress Jenna Dewan Tatum arrived wearing a plunging orange dress for an L.A. event celebrating Buick's "24 Hours of Happiness Test Drive" (above). And, in the process, she's accomplished the impossible by making us almost care about Buick's "24 Hours of Happiness Test Drive."
• Katy Perry has thrown her two cents into the whole Taylor-Swift-Nicki-Minaj-VMA confusion, commenting on Twitter that it's "ironic" how Swift was initially angry at Minaj for starting a conflict — because Swift herself is currently "capitalizing" on a feud with Perry. In related news, Swift now has enough material for a whole 'nother album.
• USA's new series "Complications" began airing only about a month ago, but we're already hooked. Watch our exclusive interview with star Jessica Szohr below to see why "Complications" isn't your average medical drama, then be sure to tune in for new episodes every Thursday night on USA.
• Backstreet Boy Nick Carter is reportedy writing a horror movie starring himself, his fellow band members A.J. and Howie, and 'NSync's Joey Fatone. According to Carter, the film will utilize zombies as its main horror element, and will presumably ignore the inherent horrors of falling into anonymity while Justin Timberlake becomes the breakout star of the genre.
• This past Wednesday on Instagram, model (and CK Underwear spokesmodel) Kendall Jenner uploaded a sexy shot of herself wearing lacy underwear from a photoshoot with Estee Lauder (below). Apparently, Calvin Klein forgot to have Kendall's butt sign a non-compete clause.
• According to a source for Us Weekly, Kourtney Kardashian is seeking sole custody of her and Scott Disick's three kids. Furthermore, Scott's friends don't think he'll contest the decision, perhaps because he'd actually have to be there to do it.
• During their anniversary trip to Mexico, Adam Levine serenaded wife Behati Prinsloo with a rendition of Marvin Gaye's "Let's Get It On" at a restaurant in Cabo. It's a racy song choice, sure, but the other patrons were no doubt delighted by the performance, while secretly hoping the two miraculous specimens in front of them might actually get it on for their enjoyment.
• According to TMZ, Blake Shelton was heard audibly toasting to his divorce at a bar in New Hampshire just days before he and Miranda Lambert officially announced their split. Apparently nobody thought anything of his remarks, which is understandable. After all, we overhear celebrities lamenting their secret impending divorces all the time! Daily, even!
• Israeli actress Gal Gadot, who will soon be seen in "Batman v. Superman" as Wonder Woman, posed in nothing but her underwear for the latest issue of Interview magazine (below). But unlike her male co-stars in the film, she's chosen to wear sheer stockings under her panties, as opposed to the brightly colored kind.
• "Game of Thrones" actor Kit Harington was spotted near the Belfast set of the HBO series, leading fans to believe he's somehow returning to the show despite (SPOILER ALERT!) dying in last season's finale. But as fans should know by now, no "GoT" character is truly dead until you see his head popped open like a pimple.
• Caitlyn Jenner showed off her growing shoe collection in an Instagram post this past Wednesday (below), and joked that Khloe was probably getting jealous of all the new footwear. But seeing as children often deride their parents' taste in music and TV, we highly doubt Khloe is in any way jealous of her stepfather's taste in leopard-print ballet flats.
• And finally, during the closing credits of Wednesday night's "Sharknado 3," Syfy teased plans for a fourth installment in which fans can vote on whether Tara Reid's character lives or dies. The fate of these sharknadoes, on the other hand, is apparently non-negotiable.