Texan accordionist Flaco Jiménez to receive Lifetime Achievement Grammy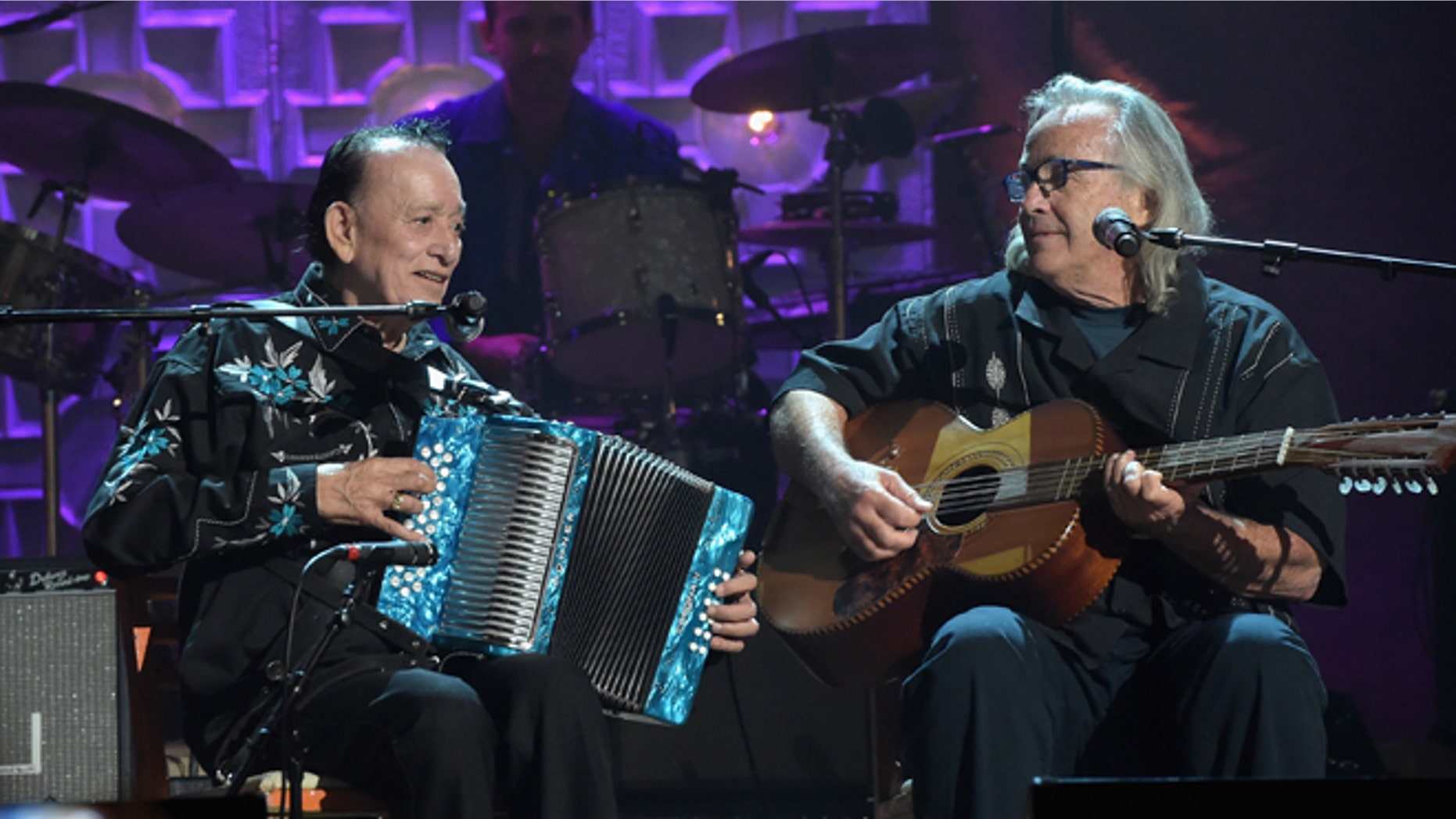 The Texan music legend, accordionist Leonardo "Flaco" Jiménez, will be one of seven receiving a 2015 Lifetime Achievement Grammy Award, the Recording Academy announced on Thursday.
The other recipients are George Harrison, the Bee Gees, Pierre Boulez, Buddy Guy, the Louvin Brothers and Wayne Shorter. They will be honored in a separate ceremony the night before the main Grammys show, which will take place on Feb. 8.
The 75-year-old San Antonio-born Jiménez has won five Grammy awards in the past. He is known as the "father of conjunto music," but has played in a variety of styles throughout his long career, including ranchera and rock and country fusion.
He has shared the stage with the Rolling Stones, Bob Dylan, Dwight Yoakam and Ry Cooder among many others, but may have made his most lasting impression with the Texas Tornados, a  fusion band that included at various points Freddy Fender, as well as Douglas Sahm and Augie Meyers of the Sir Douglas Quintet.
Jiménez learned to play the accordion from his father, Santiago Jiménez Sr., at age 7, and his first experience in the recording studio was at age 15.
He once told PBS, "My first experience of recording outside the conjunto [style] was with the late Doug Sahm. He was the one who introduced me to rock and roll — he was the one who said, 'Hey, Flaco, let's go to New York and record this project with Bob Dylan and Dr. John.' He had that feeling that conjunto could fit in different types of music."
Like us on Facebook