Tego Calderón Gives Free Community Concert Series, Talks About New Music & Film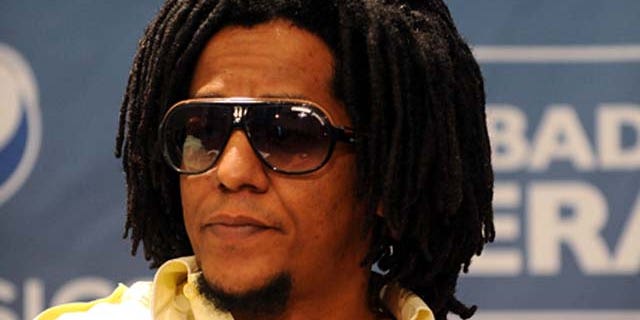 Fast Five's Tego Calderón rocked the house in a New York City park, performing all his classic songs and shaking hands with dozens of fans – all at no cost.
El "Abayalde" put on quite a show Saturday in Washington Heights' Highbridge Park for hundreds of fans, young and old, who were all dancing and excited to see the reggaetonero do what he does best.
"It's a very nice initiative," Calderón told Fox News Latino after his show at a community concert series called "Sábados de verano" (Summer Saturdays).
Calderón, 39, says giving his fans his best is his top priority.
"It's thanks to them I have all these opportunities" both in music and film, the rap star said.
"This event was a perfect fit for me, because I have many fans who won't go to a club to see me. So events like this allow for them to come see me perform, the mothers and the grandparents," he said. "It really satisfies me to see the kids enjoying this too. Thanks to their parents they know of me and my music because, let's be real, I came out a while back for kids today to know my songs and they were singing them and that's thanks to their parents."
"I, too, inherited knowledge of music in all its diversity thanks from my parents," added Calderón. "That is why these events are so important. It's an honor for me to be here and it was a total success."
The series, sponsored by Pepsi, is a nationwide tour that travels to New York, Los Angeles, Chicago, Miami, Dallas and Houston and features artists such as Ivy Queen, Alacranes, and K-Paz.
Since his last album, "El Abayarde Contraataca" in 2007, Calderón has been focusing on his acting career. The Puerto Rican native made his film debut in 2007's "Illegal Tender" as Choco, starring with some of Hollywood Latino talents like Dania Ramírez and Rick González.
Looking back on his growth as an actor, Calderón says he is very grateful to the movie's producer and Academy Award nominee John Singleton and director Franc Reyes for giving him his first role.
"Thanks to [them] who gave me the opportunity to be in 'Illegal Tender' for the first time…now I have a script of Roberto "Mano de Piedra" Duran's life (former Panamanian boxer) with Al Pacino and Gael García and I am very excited! Thank God!" he said.
Besides acting, Calderón is releasing new music. The first single "Pegaito a la pared" has been released and is remixed with Puerto Rican duo Plan B. In his upcoming album – "El que sabe sabe," due later this year – he focuses on being a good father and is aware of social issues.
"I have a new album coming out titled 'El que sabe sabe' and I am almost done putting it together," said Calderón. "It's an album that makes me feel the way I was when I first began my career, very happy and excited.
"The lyrics are very responsible. One matures and now I have to play these albums to my kids who ask me all types of questions!" he added.
Erika García contributed to this report.
You can reach Alexandra Gratereaux at: Alexandra.Gratereaux@foxnewslatino.com or via Twitter: @GalexLatino
Follow us on twitter.com/foxnewslatino
Like us at facebook.com/foxnewslatino