Teen Mom's Amber: "I Feel Like Everything Is Spinning Out of Control"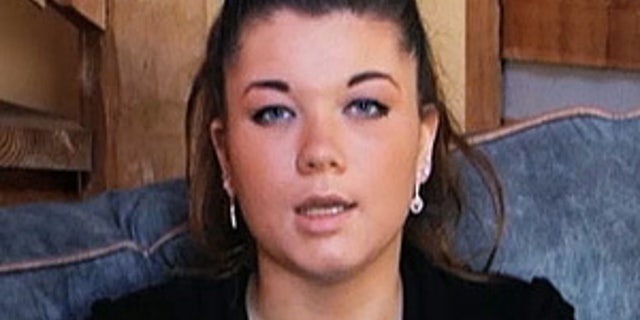 NEWYou can now listen to Fox News articles!
Following Amber Portwood physical assaulting of her child's father on Teen Mom, the 20-year-old feels "like everything is spinning out of control," she tells US Weekly.
In the Sept. 28 episode of Teen Mom, Portwood punched and screamed at her on-and-off fiancé Gary Shirley. Leah, their 2-year-old daughter, was later placed in Shirley's care after authorities in Anderson, Ind., began a domestic abuse investigation.
Watch full episodes of Teen Mom
"Child Protective Services agreed it was safer for her to stay at Gary's because of all the photographers outside my house," Portwood told the magazine.
The MTV reality star is taking medication to cope with anxiety and depression. Being away from Leah "is the lowest of the low," Portwood says.
"I feel like everything is spinning out of control, and I'm trying to put the pieces back together," she continues. "I have to get myself better so when I get my baby back, she sees her mom as happy as can be."
Catch up on episodes of Teen Mom on Sunday, Nov. 14, when MTV airs a marathon running from 7 a.m. to 7 p.m.
View original Teen Mom's Amber: "I Feel Like Everything Is Spinning Out of Control" at TVGuide.com
Related Articles on TVGuide.com
Other Links From TVGuide.com