Tea Are the World: Tea Party Singer Recording Charity Version of 'Take Back America'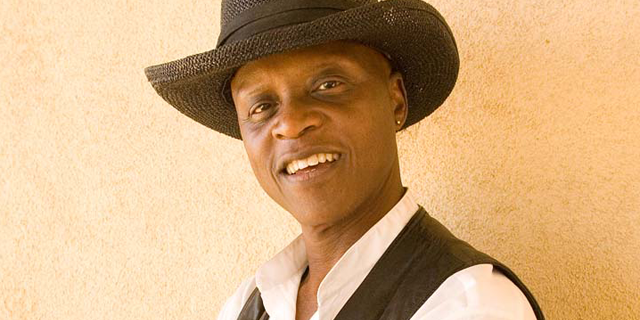 Get ready for "Tea Are the World."
In an event that's one part "American Idol" audition and one part "We Are The World" recording session, conservative singer-songwriter Lloyd Marcus is planning to bring together the musical voices of Tea Partiers from across the country to sing the movement's unofficial anthem, "Take Back America," on a charity album to benefit the families of soldiers.
Marcus just returned from his third tour on the Tea Party Express bus tour, where he goes onstage wearing a cowboy hat and announces to the crowd, "I am not an African-American. I am Lloyd Marcus, American," before launching into a set of pro-America songs including "Take Back America," which he wrote in 2009.
At his visits to more than 140 cities across the U.S., Marcus says he has been bombarded when he steps off the stage with queries from fellow conservatives asking how they can perform at the rallies and do something creative to contribute to the cause.
"We can't have everybody performing at the rallies, we can't fit them all on the bus, so for awhile I've been trying to think about how we can get all these people involved," Marcus told Fox411.com from his hometown of Deltona, Fla.
The answer came to Marcus earlier this year when he and producer Frank Starchak decided to invite their fellow conservative musicians to Deltona on June 5 to participate in a mass recording of "Take Back America," to be sold on an album with 10 other conservative tracks from among Tea Partier submissions. Proceeds will benefit America's Mighty Warriors, an organization that provides support to the families of fallen military men and women.
No major celebrities have signed on yet -- Marcus says he's been talking with former "Saturday Night Live" cast-member Victoria Jackson and he will be reaching out to hard rock guitarist Ted Nugent -- but he says that's all right.
"I love the fact that we're going to have a bunch of unknown singers and bands," Marcus said. It's not about getting celebrities to do it. This is about pulling musicians from all walks of life....
"What will be wonderful is to have a rock guy with his hair down to his butt and a ring in his nose singing a duet with a guy in a business suit. There is just something fantastic about that. This album is about all the different kinds of voices in the Tea Party."