Taylor Swift thanks 'boyfriend Adam' at iHeartRadio Awards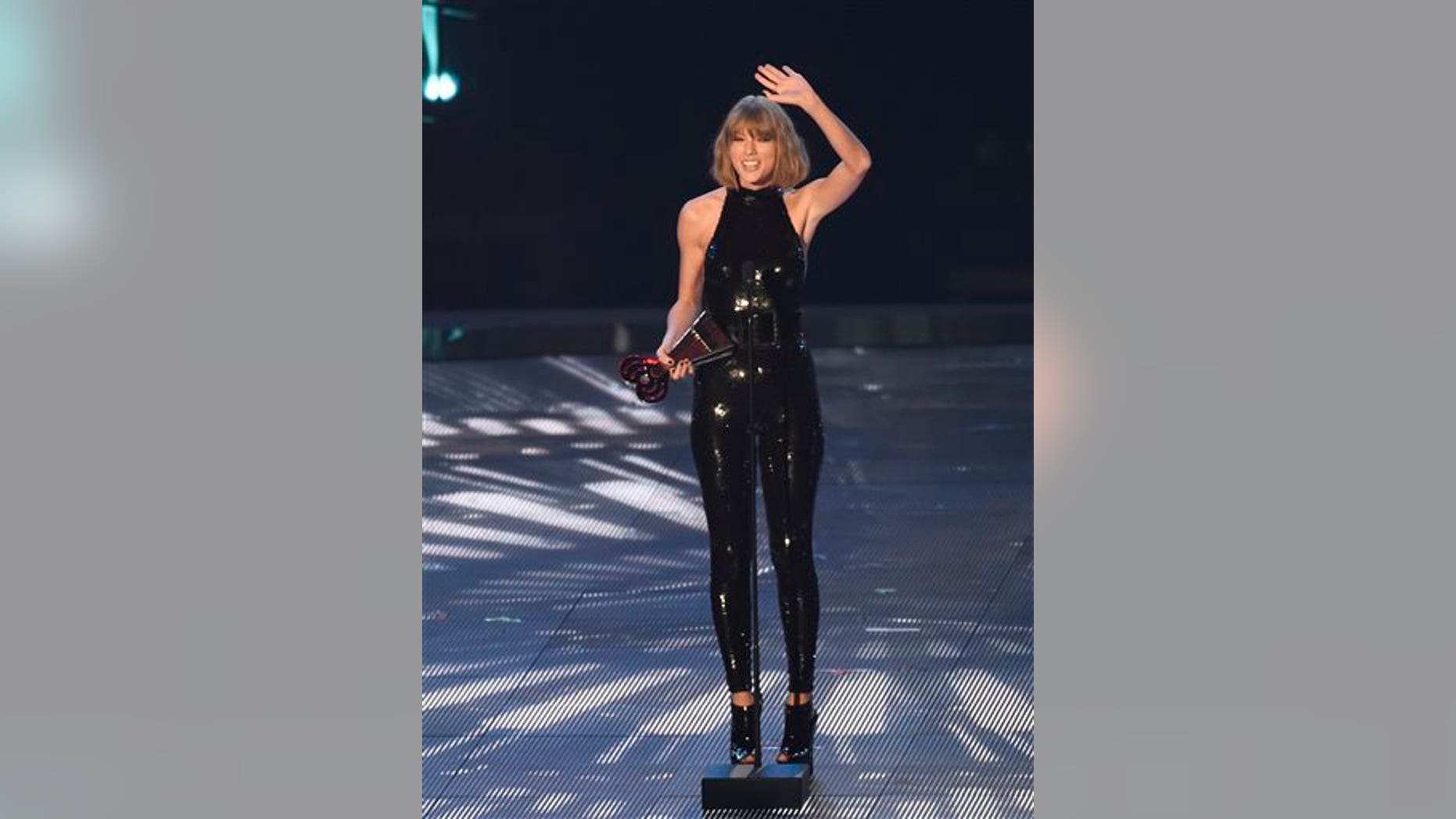 LOS ANGELES – Taylor Swift and her crew are having a winning night at the iHeartRadio Music Awards. Bestie Selena Gomez and boyfriend Calvin Harris each won early awards, while Swift claimed two.
When she accepted the first award of the night, female artist of the year, Swift thanked "my girlfriends and the women in my life" for encouraging her to turn pop. And when she returned to the stage to accept best tour honors for "The 1989 World Tour," Swift mentioned Harris (real name: Adam Wiles) specifically.
"For the first time, I had the most amazing person to come home to when the spotlight went out and when the crowds were all gone," Swift said. "So I want to thank my boyfriend Adam for that."
Adele won best song for "Hello." She accepted the award via video from a performance in Birmingham, England.
Other winners included Fetty Wap (best new artist), Pitbull (Latin artist of the year) and Chris Brown (R&B artist of the year). All three men also performed during the show.
Brown thanked "everybody who supported me through all the worst times in my life and the positive times in my life."
"I tend to not have a filter sometimes, and I go off on a lot of people," said Brown, who has been dogged by legal troubles since pleading guilty to felony charges in 2009 for beating then-girlfriend Rihanna. "But the music stays the same."
Justin Bieber and Meghan Trainor were the first artists to take the stage. Bieber showed off his new dreadlocks as he performed a mash-up of "Love Yourself" and "Company." Trainor debuted her new single, "No." Demi Lovato sang "Stone Cold" while Brad Paisley accompanied her on guitar.
The third annual iHeartRadio Music Awards, where winners are chosen by fan votes, is being broadcast live on TNT and TBS from the Forum in Inglewood, California. R&B singer Jason DeRulo is hosting, and U2 is set to be honored.