Tara Reid returns to work one day after reportedly being removed from flight
Tara Reid is back to work one day after she was reportedly pulled off of a flight.
The 42-year-old actress posted a photo of herself on a movie set with director Steve Stanulis on Tuesday.
"On the set of 'Fifth Borough' with my amazing director Steve Stanulis!" Reid captioned the picture, which featured the star smiling as Stanulis hugged her.
On Monday, Reid was aboard a Delta flight from LAX to NYC when she reportedly complained about being given the wrong seat and not getting a pillow, according to TMZ.
Per the outlet, Reid got upset when she found out she was not given a seat next to the window, as she had expected. Flight attendants reportedly attempted to diffuse the situation, but the pilot announced he was turning the plane around – which had already pushed back from the gate – due to a customer service issue.
A rep for Reid had no comment when reached by Fox News.
VIDEO: TARA REID ACTS OUT ON AIRPLANE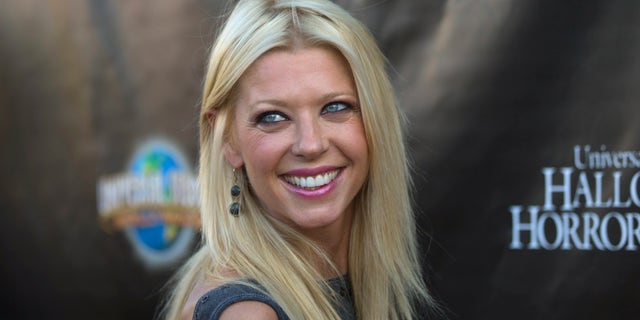 A spokesperson for Delta confirmed to Fox News that "Delta flight 613 from Los Angeles to New York JFK-International returned to the gate, prior to takeoff, due to a customer disturbance on board."
"Delta apologizes to the remaining customers for the inconvenience and appreciates their patience as the situation was resolved," the spokesperson continued, noting that "the flight redeparted for New York following a short delay."
TARA REID REMOVED FROM FLIGHT BEFORE TAKEOFF: REPORT
According to the celebrity gossip site, authorities were not called since Reid complied, and she was put on an alternate flight.
Fox News' Julius Young contributed to this report.