Surgeon who appeared on Bravo, accused of drugging, raping women, sees new accusers step forward
Three more people have stepped forward claiming to be victims of a former Bravo reality TV contestant and his girlfriend who were charged this week with drugging and sexually assaulting two women, officials said Wednesday.
The Orange County District Attorney's Office said the three additional accusers were identified just a day after charges were announced for Grant William Robicheaux, 38, and Cerissa Laura Riley, 31.
KABC reported as many as six alleged victims coming forward in all, at least one from New York, one from Nevada and one from Southern California.
Robicheaux and Riley were charged with rape by use of drugs, oral copulation by anesthesia or controlled substance, and assault with intent to commit sexual offense for crimes related to two separate instances in 2016 involving two women.
SURGEON SEEN ON BRAVO REALITY SHOW, GIRLFRIEND ALLEGEDLY DRUGGED, SEXUALLY ASSAULTED WOMEN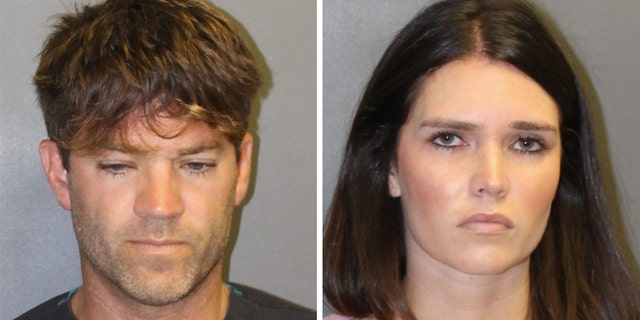 The alleged victims met the pair during social encounters where they became intoxicated and ended up at Robicheaux's apartment, investigators said.
District Attorney Tony Rackauckas said that investigators also were examining thousands of videos and images on Robicheaux's phone which showed some women who "appear to be highly intoxicated beyond the ability to consent or resist, and they're barely responsive to the defendant's sexual advances."
Robicheaux, an orthopedic surgeon, appeared on the Bravo television show "Online Dating Rituals of the American Male" four years ago.
Bravo said in a statement that the show is no longer in production and there are no plans to bring it back. It aired for one season.
Robicheaux and Riley have denied all accusations.
"All allegations of non-consensual sex are unequivocally denied by Grant Robicheaux and his girlfriend Cerissa Riley," attorneys Philip Cohen and Scott Borthwick said in a statement.
The Associated Press con tribute to this report.