Supermodel Selita Ebanks remembers her life as a child in foster care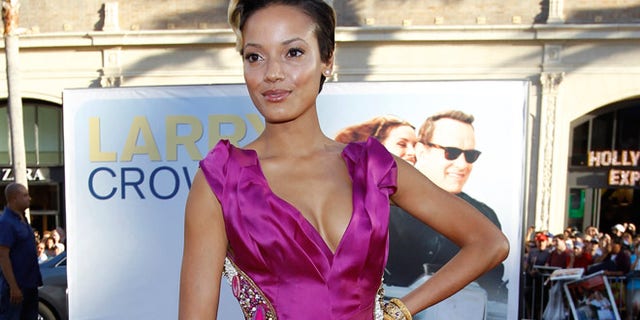 She has one of the most famous faces -- and figures -- in the world, but Selita Ebanks' status as one of the world's most sought after supermodels is a far cry from her challenging childhood in foster care.
"When I was very young, five or six, I was in foster care. Within that year, I moved around to whomever would accept (foster) children into their life and home. The first house was very sweet; I can still remember the lady's face. She was an older woman and I was the only child there. As it progressed and time went on, I was one of maybe five or six kids there," Ebanks told FOX411's Pop Tarts column. "It was a little overwhelming for any six-year-old. It was scary, but thankfully my mom got back on her feet. The whole time I was thinking about my brother who was younger than me. I can't imagine how scared he was."
So when a publicist friend mentioned New Yorkers for Children (NYFC), a non-profit organization that develops programs including college scholarships and jobs training for youth in foster care, the Victoria's Secret stunner jumped at the chance to help.
"It was something very personal for me, and it is something I feel strongly about that all children should have an opportunity to succeed," Ebanks continued. "Everyone grows up differently and some may have perceptions of what a person (who grows up in foster care) would be like, but I don't think that (people) are surprised. It is just another chapter in someone's life and we all go through things."
According to ChildrensRights.org, approximately 424,000 children are in foster care in the United States on any given day, with nearly half of all children in the system suffering chronic medical problems, while a whopping 80 percent are challenged by serious emotional problems, so whatever this supermodel can do to help, she does.
"We are here to inspire. You get to sit down with these young people and talk to them about what they want to do and help them understand life or maybe just help them make a small decision or maybe just have an intense conversation and hear their goals," Ebanks said.
And while she is not quite ready for motherhood, Ebanks has hopes of one day adopting from the foster care system.
"I have definitely thought about it. I love children," she added. "I am still in the work phase, but I think it would be awesome."
Danielle Jones-Wesley contributed to this report.