'Don't Trust the B---- in Apartment 23' star Krysten Ritter used to ride cows in Pennsylvania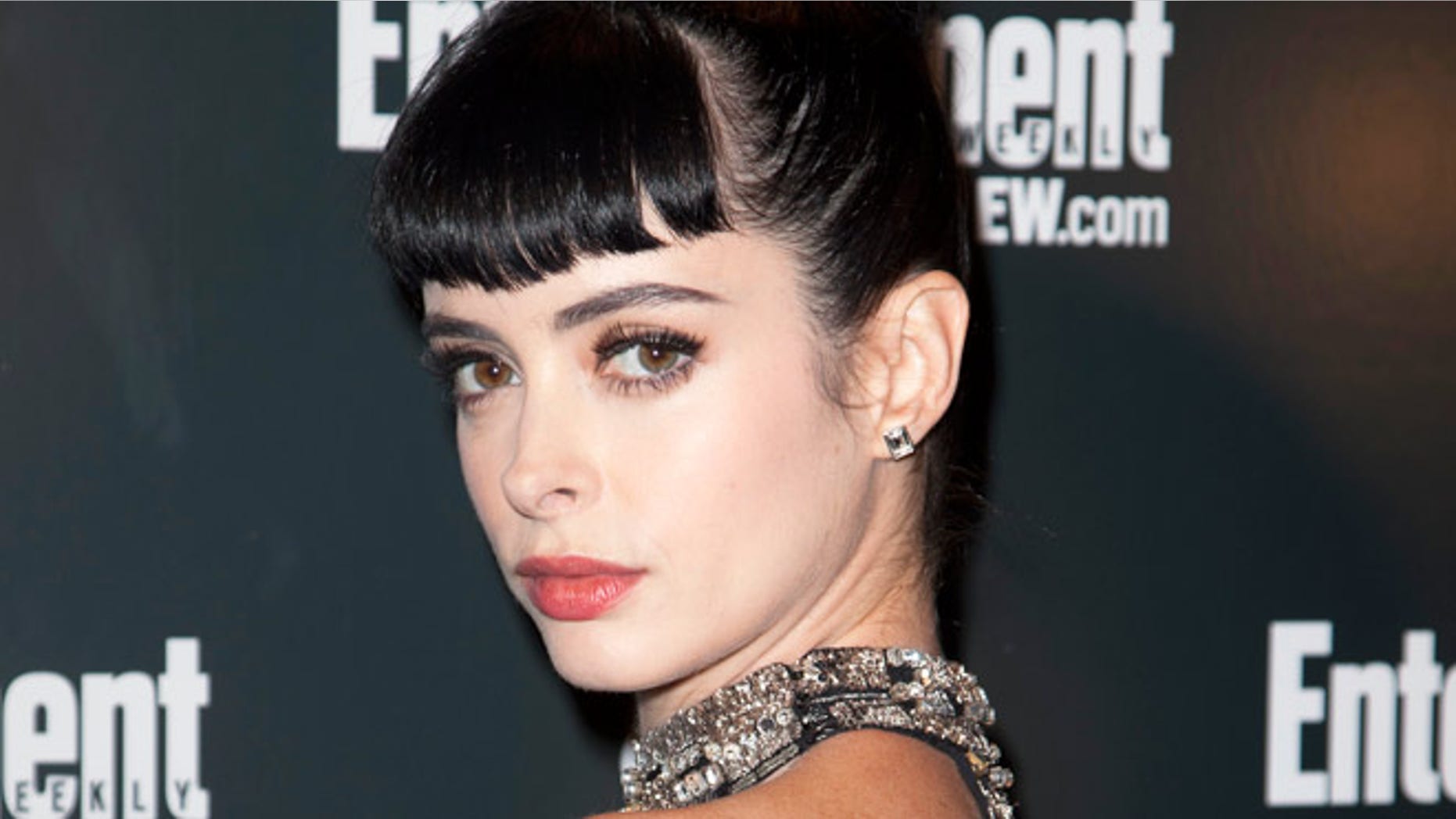 Krysten Ritter is one of the break-out TV stars of the past year thanks to her hit ABC sitcom 'Don't Trust the B---- in Apartment 23.'
Ritter has had quite the ride, from Pennsylvania farm girl to fashion model to TV star.
"[In high school] I was always picked on. When I become a model, it got even worse because the girls became meaner –'Oh my God, I can't believe she's a model. She's not even pretty," she told Playboy for its October, 2012 issue.
Find out more about how Ritter went from riding cows to stripping for her show's first episode.
On being recognized as the "B----:"  "People come up to me and call me 'the B,' which I find so endearing. They changed the title from 'Bitch' to 'B----,' and I'm glad … it's much more adorable to be called 'the B.'"
On growing up on a beef farm in Shickshinny, Penn:  "I had a calf I raised named Jake. He was so small that when I got him, I could pick him up. We took naps together and snuggled. And then he got big – very big. We put him in the pasture. When I would go hang out with him, I'd pull him over to the side of the fence, hold on to the scruff of his neck and get on him. And he would start walking. People would drive by and take pictures, like, Who is this girl riding a cow?"
On her early modeling days:  "For my first test shoot, the photographer sprayed me with Pam. They were black and white pictures in the dirtiest bathroom you've ever seen. It was super heroin chic. I've got to say, though, the pictures were dope. Looking back, I'm like What was I doing? I was 15!  That same day, at another test shoot with a Japanese photographer, they put me in a sheer shirt sitting underneath a table. …it's weird to put your 15-year-old in a job where basically you could see my boobs."
On appearing nude in the pilot episode of "Don't Trust the B---- in Apartment 2"3:  "I was down for it. Then, on the day I was supposed to actually be naked, I was like, Aw, sh*t. I didn't like to be in my underpants in front of all the crew guys. You catch them looking and you're like No! but I got a Mystic Tan, so that made me feel less naked … a good tan is the key to being able to wear a bikini."
On getting locked out of hotel rooms naked:  "There are times when maybe I have a little nightie on and I'll push the room-service tray out really quick. Something could happen. Really."
On her striking looks: "I'm a cartoon character. I have black bangs. I can't hide. People are mostly respectful and kind. But at one in the morning in Vegas, when everyone's wasted and yelling at you, you wish you could just kind of disappear, and you can't."
On losing her virginity to her first boyfriend: "He was so angsty and bad … His name was Damian, but my parents called him 'Demon.' Our first time was in his parents' van before basketball practice. I don't remember it being very pleasant."