'Supergirl' star Chyler Leigh said she took role for her daughters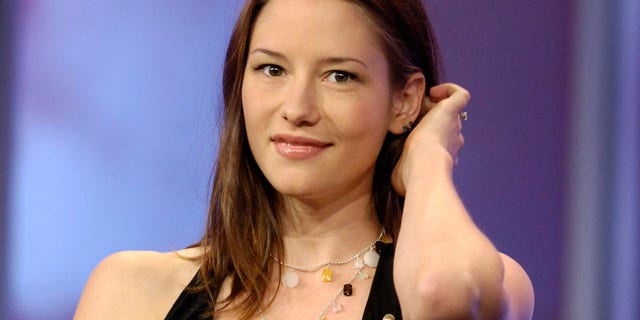 NEWYou can now listen to Fox News articles!
The cast and creatives of "Supergirl" took the stage on Day 3 of PaleyFest to what fans were hoping would be the confirmation of a second season.Well, no luck there, but cast members did say they were optimistic of a renewal after CBS head Les Moonves said he planned on renewing five freshman series.
"We're excited to tell as many stories as the in 75 years of the amazing DC canon will afford us to do—so 75 years, Les Moonves," co-creator/EP Ali Alder quipped. Joining her on the Dolby Theatre stage in Hollywood were fellow co-creator/EP Greg Berlanti along with cast members Melissa Benoist, Calista Flockhart, Chyler Leigh, Mehcad Brooks, David Harewood and Jeremy Jordan.
Much of the discussion centered on feminism, particularly on the impact of having a female super hero on television in a male-dominated field. Leigh said that's what motivated her to take on the Alex Danvers role.
"I have two girls, and right before taking this job my husband was really challenging me in the sense of like think about what this opportunity is and think about what it means to you and look at our little girls and if you don't have a resounding yes [about being on "Supergirl"] then you're crazy. For little girls, theres so much on TV that is influential especially towards the younger ages. To be a part of something that's telling a very powerful story in many different ways from many different perspectives, especially from a women's standpoint but also from little girls standpoint … is rewarding." Added Adler, "And that's not just confined to little girls or women. I think the most exciting thing for me is the feeling that everyone feeling the strength of Supergirl regardless of gender."
A question from Twitter asked including LGBT characters on the show. "Theres no immediate plans to do that right now," Berlanti said. Jordan then suggested that his character Winn Schott should be gay. Berlanti acknowledges that "these shows work best when they really reflect our entire society. We always want to keep adding to the characters and the cast and adding people so that everyone can watch the show and see some piece of themselves. I think what's really always rewarding is when people watch the show and see some piece of themselves in a character that they wouldn't think they'd have that much in common with."
Related: Better Call Saul: Cameo From Shows Breaking Bad Past Highlights PaleyFest Panel
On why he chose "The Flash" to be the first comic book crossover character on "Supergirl," Berlanti said:"We needed to create a way to do it. We had to introduce Superman since you've heard about him and you've heard about Supergirl, but in worlds of Arrow and Flash, they didn't exist in that world. We introduced the multiverse in 'The Flash' this year, and that was always our way in." But fans shouldn't hold their breath for a visit from the Man of Steel. "Were so thrilled that Supergirl is our point of view," Adler said. "Were thrilled to continue to tell her story."
Related stories: 'Scream Queens' Confirms Returning Cast & Hints At What's To Come In Season 2 - PaleyFest
'Better Call Saul': Cameo From Show's 'Breaking Bad' Past Highlights PaleyFest Panel
'Empire' Cast, Crew Talk Growing Pains, Diversity And Guest Stars At PaleyFest Opener