Sundance matches good causes with corporations, celebrities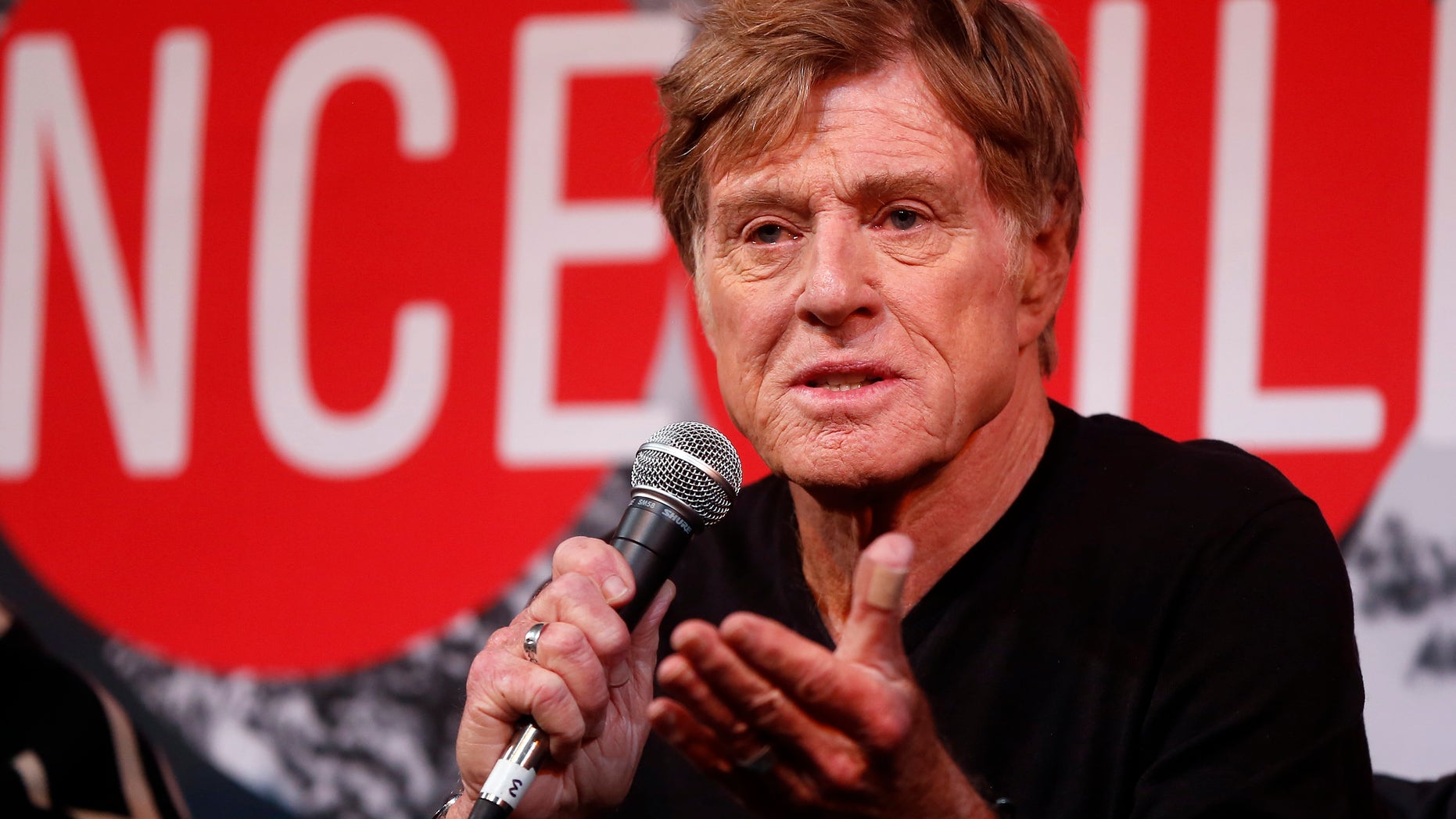 PARK CITY, Utah – Movie stars want free stuff, and corporate America wants celebrities to be photographed with their free stuff, but nobody wants to look greedy. The solution? Feel good marketing with a charitable touch – and the Sundance Film Festival in Park City, Utah has become the prime purveyor of this win-win model.
Over the course of the annual festival, Hollywood stars collected thousands of dollars in goods coupled with complimentary dinners, drinks and entertainment, but charitable connections serve as the source of promotion, which is crucial at the Robert Redford-founded festival, a hub for independent cinema and those without big studio support.
"When being a part of the one percent became a bad thing, feel-good marketing became even more in vogue. It becomes okay to be rich as long as you feel like you are doing something good in the process," Glenn Selig, communications expert and founder of Selig Multimedia told FOX411.
"Twilight" star Kellan Lutz, as well as supermodel Chanel Iman, hit the slopes for the "Find Your Grind Presents Learn to Ride for CoachArt in association with Keek," where they joined other volunteers for the "Learn to Ride" initiative teaching children with life-threatening illnesses to snowboard.
Canadian sportswear brand Moose Knuckles Canada held its own unique charity event last Sunday night, featuring a room full of partygoers who competed on a mechanical beaver. Yes, you heard correctly. A $10,000 check is to be written on behalf of the Hollywood star that wins the challenge to the charity of their choice. "The Bachelor's" Michelle Money beat out a roomful of partygoers on the bucking machine, and plans to donate to www.chris4life.org.
Park City Ice Arena also joined forces with the non-profit Echoes of Hope, which strives to awaken the spirit of hope in the lives of emancipated foster youth, for a weekend of Sundance-related mayhem with a cause. Luc Robitaille's Eighth Annual "Celebrity Shootout" featured NHL alumni and Hall of Famers, musicians and numerous tastemakers and talent of the Tinseltown variety, to face-off in a charity match. The non-profit also held a Music for Hope launch event, to face off in a charity match. The non-profit also held a Music for Hope launch event featuring live performances by musicians such as Five for Fighting and 80's pop star Taylor Dayne.
McCafe, the McDonalds-owned coffee house chain, also served as major sponsor for the Sundance space Village at the Lift, a staple "getaway" for celebrities to visit, get some beverages and a few free goods. While it wasn't directly tied to charity, it was all about the "feel good" component, tied into McDonalds larger 2015 "Lovin' Beats Hatin'" campaign. Screens in the room were adorned with "Welcome Home 442nd Fighter Wing," and "A Little Lovin Can Change A Lot," and star guests wrote feel good-inspired messages on the McCafe board, such as "Peace and Love" and "Center for Child Protection!"
"This is all about marketing and access to celebs. Businesses want celebrities seen wearing/using their stuff. That can influence shoppers – young ones especially," noted Dan Gainor, VP of Business and Culture at the Media Research Center. "They also want to rub elbows with famous people."
However, it's likely that the festival would not exist – at least not to the magnitude that it does – without the backing of corporate America. From the Acura Studios to the Grey Goose Blue Lounge to the Chase Sapphire on Main Lounge, Stella Artois Café and the HP Live Lounge at the Sundance House, almost ever official and unofficial festival event was sponsored.
And the blending of big businesses with the independent spirit too is of benefit to both sides.
"Big brands want to be affiliated with something an indie festival like Sundance because it gives them access to the movers and shakers in Hollywood. They literally pay thousands of dollars just for the right to be able to give away stuff to Hollywood influencers," Selig said. "Money buys them access and success."