Star Trek fans 'Spock' Canadian $5 bill to honor late Leonard Nimoy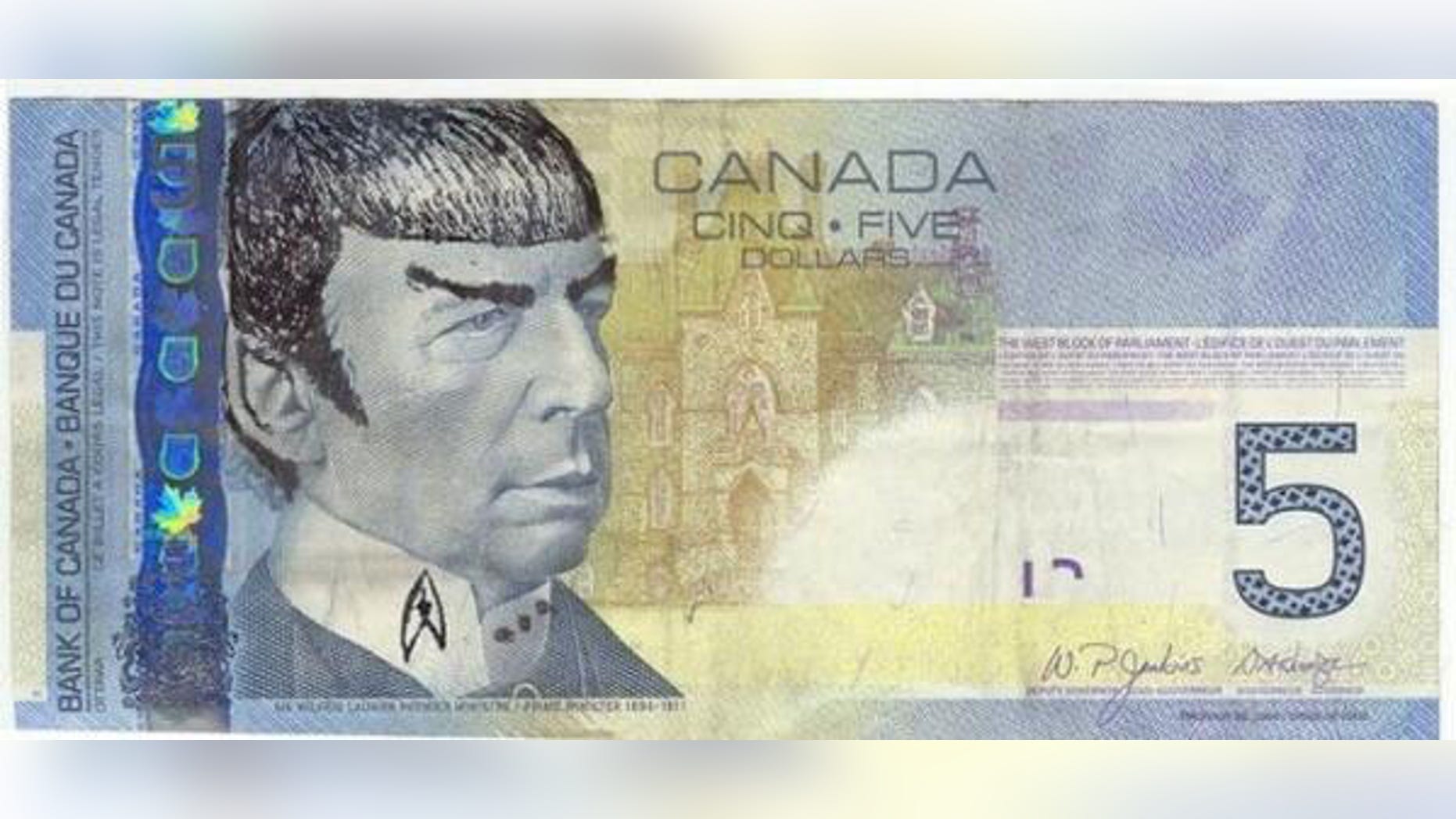 The passing of Star Trek icon Leonard Nimoy has inspired numerous 'trekkies' to scribble Spock's pointy ears, flat hairline and Starfleet insignia onto former Canadian Prime Minister Sir Wilfrid Laurier's likeness on the Canadian $5 bill.
The Bank of Canada said it is not illegal to deface the notes in such a way, but spokeswoman Josianne Menard told the Canadian Press that she urges Star Trek fans to stop.
"Writing on a bank note may interfere with the security features and reduces its lifespan," she said.
Menard added that such defacements are 'inappropriate' as the bills are Canadian symbols.
Bank Governor Stephen Poloz, however, remarked that Star Trek is his favorite television series.
Altering Laurier's face is not new, though Nimoy's February 27 death caused a spike in changing the late dignitary's appearance to that of a Vulcan.
It was not immediately known how many altered bills are in circulation.