Sports Illustrated Swimsuit model Robyn Lawley recalls seeing her photos while being 'really pregnant'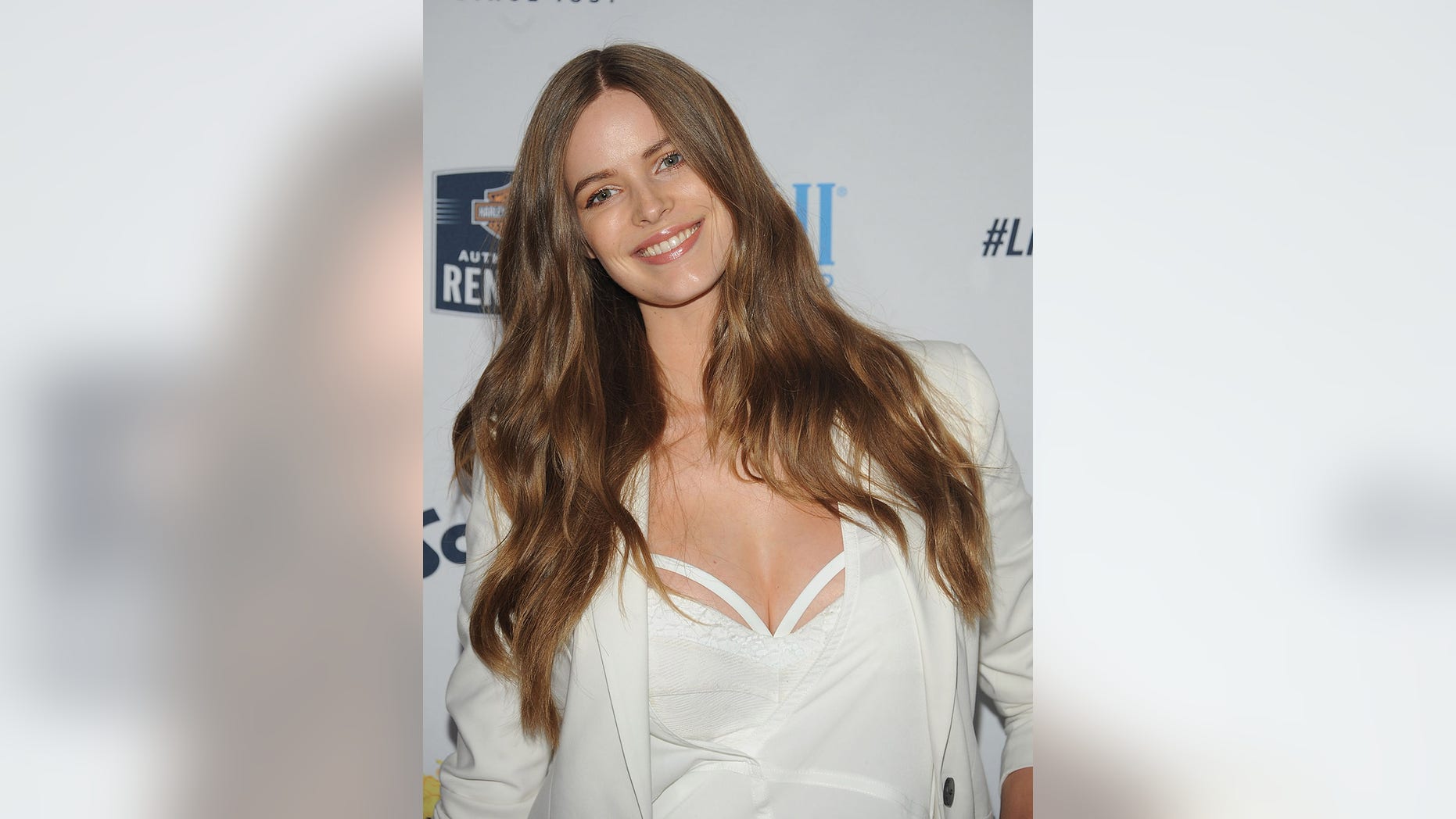 Robyn Lawley is looking to dive into the next chapter of her life.
The 29-year-old Sports Illustrated Swimsuit model recently announced she was joining Muse Management after 10 years at Wilhelmina.
KATE UPTON AND ASHLEY GRAHAM SLIP BACK INTO SKIMPY BIKINIS FOR SPORTS ILLUSTRATED SWIMSUIT ISSUE
The Australian stunner, who is the first plus-size model to become a Rookie for SI and has appeared in four editions of the magazine, is eager to raise awareness on body positivity.
Lawley spoke to Fox News about appearing in SI, why she prefers not to be labeled plus-size and why she admires Kate Upton.
Fox News: You were the first plus-size model in Sports Illustrated.
Robyn Lawley: Yeah. I mean, it's easy to forget how it was such a different world back then. Things didn't seem to be changing [in the fashion world] and it was just one body frame that everyone seemed to be obsessed with.
[Casting agents] wouldn't even look at you. They had really strict guidelines… So the fact that more women are being embraced for beauty and fashion campaigns is amazing to me. It just wasn't done before, which I thought was ridiculous because there are so many different types of bodies to begin with. But I definitely see more diversity and it's really, truly refreshing.
Fox News: What was going through your mind when you saw your photos in the magazine for the very first time?
Lawley: I was actually really pregnant at the time (laughs). I was ready to go into labor, but it was just such an exciting time. I just kept saying to myself, 'This is what I look like?' Because when you're actually doing it and comparing yourself to other girls, you can really pull yourself apart. But when you look back at it, it's like, why was I even worried?
Fox News: Was there ever a point after you gave birth where you wondered what your body would look like?
Lawley: Oh, 100 percent! My body is my work. I was really nervous about how [the industry] was going to react to my body and how much it would change after having a baby. And it did. It dramatically changed. I just realized that I could either hide from the rest of the world or just embrace it because this happens to everyone.
And that's what I did. There's no point in holding yourself back or not wear a bikini because you're afraid to be seen at the beach. No one's looking and no one cares that much. Even if they did, that's their problem. Just have fun. You only have one short life. Don't waste it on thinking people are going to stare at you in the corner. I think we waste too much time thinking about that.
Fox News: The term plus-size. Does that ever get tiring for you?
Lawley: I worry because I don't want girls comparing themselves to me. I don't think labels are really necessary. Petite and tall I get, because that's useful for measuring purposes. But I don't think someone should be recognized for their size alone. For example, I'm a 10-12 in the U.S. But I'm also 6'2"… There is a side to me that just no longer cares what anyone calls me.
I only really care when they would not allow models of different sizes go to mainstream castings, I also think the same about ethnicities and ages. I don't think 'plus' is actually a negative word, the same way I use 'tall' to find pants that fit, or someone uses 'petite'.
It's descriptive, that's why I'm wary about comparisons, and mainstream brands use of one body type only. Everyone else left out. However the fashion world has come a long way in the span of my career, it's an exciting time to finally witness diversity happening. I just hope it continues.
Fox News: Do you think the fashion world has changed at all since you spoke out about the need for designers to create different sizes for all body types?
Lawley: Yeah, I do believe the fashion world is changing. Because really, it works. Brands should be embracing their customers… People like to know they can shop for their body frame. Otherwise, it just makes you feel like crap. And I rather feel good.
Fox News: How do you balance having a high-profile modeling career while being a mom?
Lawley: Very half-ass sometimes *laughs*. It's definitely a challenge. I don't have any family out in New York. That's one thing I wish I had, my family. They're in Australia. But I do have a very supportive partner and he's really great. We work together to raise our daughter equally. We always try to help each other out.
Fox News: You have credited Kate Upton for helping break down industry barrier when it comes to size.
Lawley: I went on a shoot with SI to learn about videography and I got to work with Kate, which was awesome. She's so much smaller than me… It's shocking how the industry got to the point where Kate Upton was label plus-size in any way. She's a beautiful girl and so nice. She's someone you can definitely look up to.
Fox News: Tell us about the work you did for SI's In Her Own Words campaign.
Lawley: My friend and I had an idea for SI and we thought about pitching it to them. They liked it so we continued and eventually got the opportunity to shoot Aly Raisman, Olivia Culpo – it just turned to such a huge project. It was so nice because it was all females. I think in my entire career I worked with an all-female crew maybe once or twice.
Everyone was supportive of one another. It involves a lot of trust, for someone to photograph you naked. And we wanted to show women's bodies as they were, scars, stretch marks and all. You don't see a lot of magazines catering to that. But SI was really on board with the idea.
Fox News: Can we expect similar campaigns in the future?
Lawley: I hope so… But I personally feel more companies are going to go in this direction anyway because it's working. And people are enjoying seeing real bodies. And social media has changed the game so much. Girls now have another platform where they can collaborate and support each other… We are going to see more.