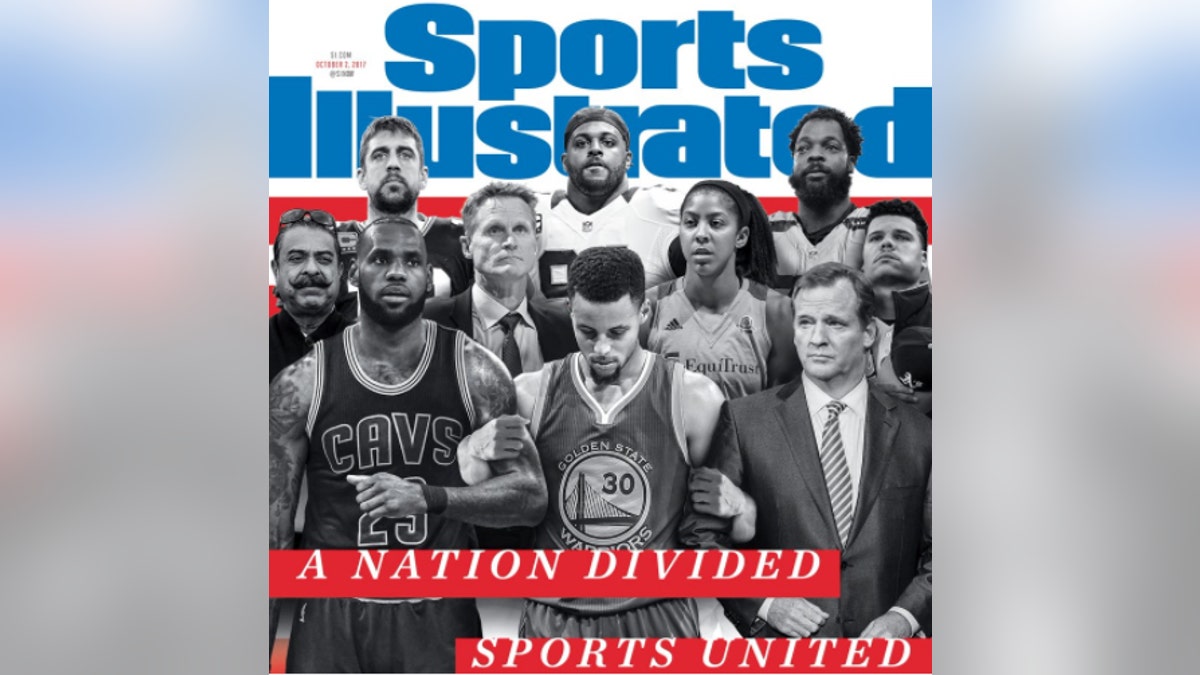 Sports Illustrated released its latest cover featuring 10 prominent figures in the sports industry linking arms with the words, "A nation divided, sports united."
The new issue focuses on the ongoing political protests at sporting events.
NBA players LeBron James and Stephen Curry, WNBA player Candace Parker and NFL Commissioner Roger Goodell, among others, are featured on the cover. But the player who started the symbolic kneeling during the national anthem was notably absent.
Many people on Twitter were quick to ask, "Where is Colin Kaepernick?"
SI executive editor Steve Cannella explained the cover on Sports Illustrated Now.
"What we wanted to capture with this cover [was] yes the news of the weekend... but we thought the enduring message of what we saw, especially on Sunday in the NFL, was this sense of unity," he said.
More than 200 NFL players protested during the 14 games played on Sunday nationwide. Football Sunday kicked off in London with dozens of players on the Baltimore Ravens and Jacksonville Jaguars taking a knee – the first game since Trump called out the athletes for disrespecting the nation and American flag during the protests.
The Associated Press contributed to this report.