South By Southwest Is On! Here Are Our Top 10 Big Screen Picks Showcased At TX Fest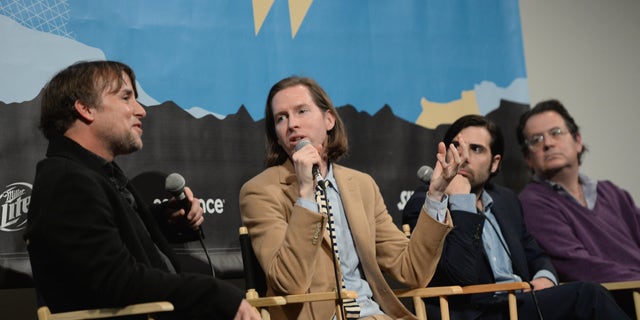 The South by Southwest Festival, commonly known as "SXSW," is once again turning Austin, TX, upside down. The 10-day event combines movie, music and interactive technology and has been around since 1987. Organizers say it's become the highest revenue-producing event for the Austin economy.
This year's SXSW features a few interesting gems in its film festival lineup. Here are some of our favorites:
1. "Qué Caramba es la Vida"
In the male-dominated genre of Mariachi, there are some women who take on the challenge of performing the music and living the lifestyle. In this documentary, Doris Dorrie follows some of these female performers through the streets of Mexico City and unveils what it means to be a woman in a macho field and how, through singing about the everyday struggles of life, they are able to overcome them.
2. "Mateo"
Matthew Stoneman always aspired to become a pop star, until one day everything changed. He went to jail, learned Spanish and turned into "Mateo," the first white mariachi singer. Now he is about to finish his first album in Havana, but his path to fame could be tainted by many things including his criminal history, his love for Cuban women and difficult relationships with family and friends.
3. "For Those Who Rock: The Story of Rodrigo y Gabriela"
A story of leaving everything behind, this documentary follows the lives of the talented guitar players Rodrigo Sanchez and Gabriela Quintero. The two Mexican rockers left home with two mandates: To only play music and never go back. They went from playing small gigs to performing at some of the most important world events in big-name venues such as Carnegie Hall. Their story inspires viewers to go after their wildest dreams.
4. "Cumbres (Heights)"
This is a feature film about a girl named Miwi, who must flee her home of Monterrey, Mexico, with her sister Juliana. They encounter many obstacles on their journey but soon realize that despite the distance they travel they will not be able to escape what they are running from.
5. "The Dance of Reality"
Produced and directed by Alejandro Jordorowsky on the Chilean desert, this film is highly anticipated as it is his first in 23 years. The film portrays Jordowsky's philosophy that reality is simply a dance that has been created by our own imaginations.
6. "A Wolf at the Door"
This feature film takes place in Rio de Janeiro and is directed by Brazilian filmmaker Fernando Coimbra. Inspired by real events, it is the story of a kidnapping and the extreme anxiety of the parents who try to find out what happened to their child.
7. "A Night in Old Mexico"
This is a feature film about an old Texas rancher who refuses to retire in a dismal trailer park and instead goes on an adventure with his estranged grandson. They encounter all kinds of things in a long adventure filled with guns, booze and women.
8. "Caveirão"
A mixture of fantasy, horror, cartoon, live-action, 2D animation and 3D, the film shows what happens every night at 3:33AM when spirits of the city of São Paulo come out to play. It is the story of a battle that lasts forever in the soul of the city.
9. "The Legend of Shorty"
From the producers of "Searching for Sugarman," this documentary goes deep into the past of "El Chapo" Guzmán (Shorty) revealing interesting facts about the life of one of the most wanted drug cartel leaders in history.
Follow us on twitter.com/foxnewslatino
Like us at facebook.com/foxnewslatino