Angela Cartwright got her big break in Hollywood when she was just three years old, but it was one 1965 musical that forever changed her life.
The British child star, who became a television regular on the beloved sitcom "Make Room for Daddy," starred opposite Julie Andrews and Christopher Plummer in "The Sound of Music" as Brigitta von Trapp to rave reviews. Her career continued to flourish as she appeared in the cult classic "Lost in Space" from 1965 until 1968.
These days, Cartwright is keeping busy pursuing another passion. In addition to creating art, she also recently released a book titled "Styling the Stars," which unveils behind-the-scenes photos of iconic films and wardrobe snaps that were never meant to be seen by the public.
Fox News spoke with Cartwright about her time in "The Sound of Music."
Fox News: How did you get your start in show business at age 3?
Angela Cartwright: I was born in England and my sister Veronica, we came with our parents to America. They dreamed of coming to America… Our next door neighbor in Los Angeles had children who were in show business… Well, my parents knew nothing about show business. I mean, my mother was a nurse, my dad was a technical artist.
But my mom looked into it and we started working right away. I got a movie with Paul Newman as his daughter in "Somebody Up There Likes Me." And it never stopped. Then I did "Something of Value" with Rock Hudson. There were also commercials and modeling. And then I did "The Danny Thomas Show" for seven years.
Fox News: How did you end up in "The Sound of Music"?
Cartwright: After "The Danny Thomas Show," my agent put me up for this movie called "The Sound of Music." I don't think anybody had a clue it was going to be a hit. It was at a time when the studios were just trying to make good movies. And Robert Wise was such a brilliant director.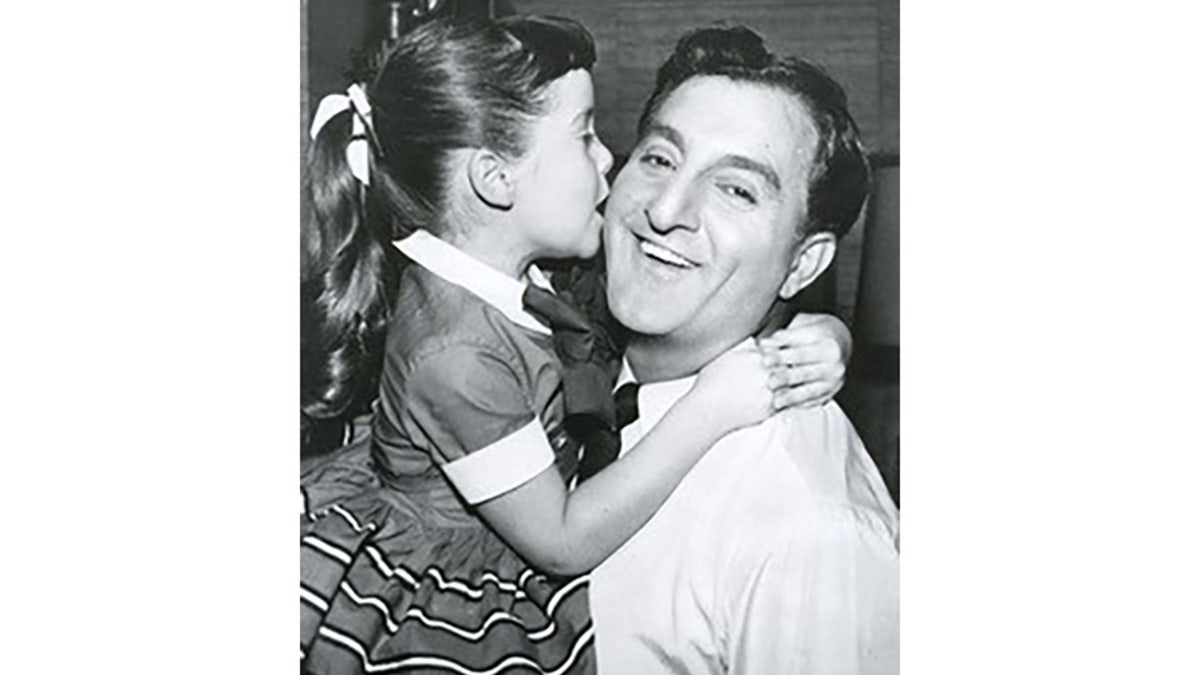 It all just fell into place… Robert Wise who cast me with Paul Newman didn't realize I was the same girl. I mean, I was 3. But at that time, he gave me a stuffed mouse. So I took it to the set one day while we were filming "The Sound of Music." He looked at it and gasp. "I don't believe it!" You're the same girl!" So I think Bob and I just developed a connection from that. And I guessed he liked me because he cast me twice!
Fox News: How was it working on "The Sound of Music"?
Cartwright: It was heaven. When I was on the television show, I really didn't have other kids around me. I had Rusty Hamer, who played my brother, but he used to pull my hair a lot! So it was great to be in something where I could sing and dance, two things I loved to do, and just be around kids.
The film was just an amazing journey. And filming in Salzburg was so wonderful. It really was a magical time. It took a year, but we were given plenty of rehearsal time. We knew those songs and dances inside and out.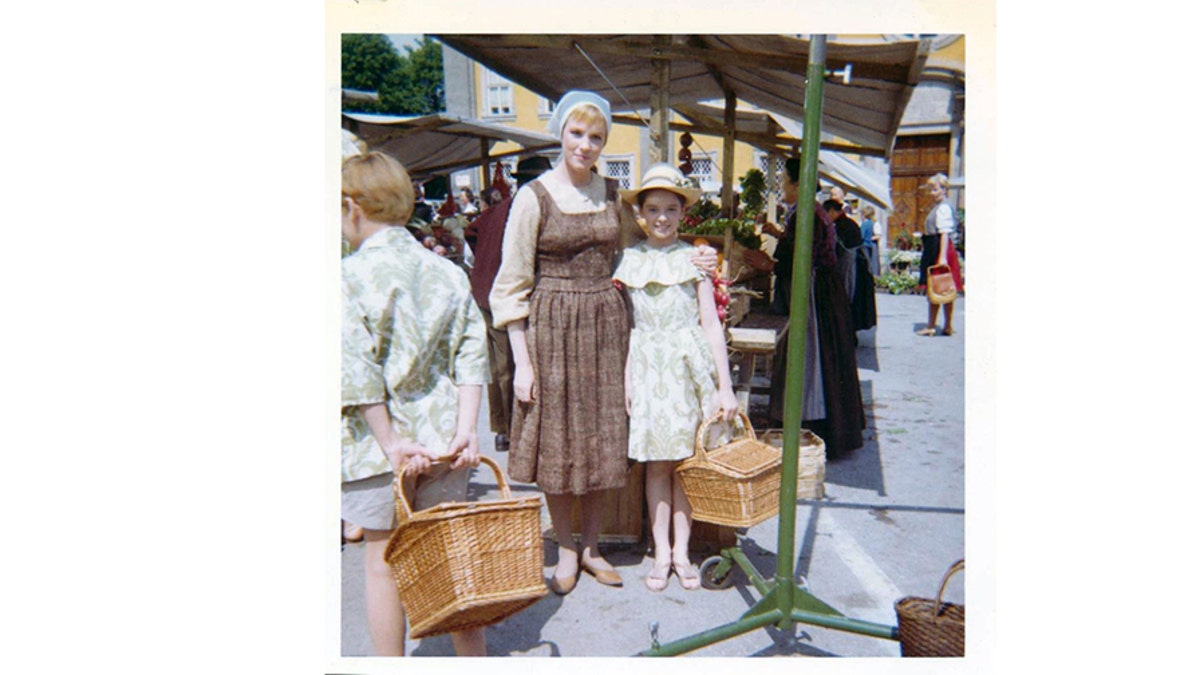 Fox News: What was Julie Andrews like?
Cartwright: I loved her. We all did. You can kind of tell in the movie. We totally enjoyed her. She embraced us right from the very beginning. She sang to us in between takes and we would dance. She just did "Mary Poppins" so she would sing all these songs from that film. I mean, you can really tell that we adored her. She's such a talent. She has such an amazing voice and it really was a great experience.
Fox News: It's been said Christopher Plummer isn't a fan of children. Is that true?
Cartwright: To tell you the truth, I believe that's probably true. However, I think he used it to his advantage for the role of Captain von Trapp. All the kids were a little wary. I always really liked Chris, though. He was very sweet to me. It's not like he was hateful or anything like that on set. He wasn't. But I do think he was a lot more standoffish perhaps than Julie was.
And I'm not sure if that was an acting choice… Some of the kids didn't have acting experience, so they weren't sure what to expect. But you gotta admit, he was so lovable in that film, even though he's very brisk and stern, I think. Now that I look at the movie as an adult, I can appreciate his acting style… And remember, this was a serious actor who's done Shakespeare. I knew he had a lot of fear that this movie was going to be schmaltzy. And I think it's that aim to not make this movie so sweet that really made it so popular.
Fox News: Is it a true a lot of stars tried out for the role of Maria?
Cartwright: I don't think it was for the main role because Julie was pretty much the one Robert wanted for this film. But I know so many stars auditioned for the role of Liesl, including Mia Farrow.
Robert had a hard time casting that role because he didn't want a known face. He liked the idea of having someone who was new, but who was very talented and had a very beautiful voice. There was something about Charmian Carr. She has these amazing blue eyes and a very distinct voice. I think he made a very wise choice there. And she owned it.
Fox News: What's a fun fact about "The Sound of Music" that would surprise fans today?
Cartwright: That's actually a difficult question because fans pretty much know everything. It rained a lot and there were many days that we couldn't shoot. But how lucky were we to be in a location like that? Salzburg still looks exactly the way it did 53 years ago. Everything looks the same and it always feels like you're stepping right into the film. A lot of people don't think there's a place as beautiful as that where you can actually go and visit. It's the real deal.
Fox News: Do you stay in touch with your cast mates?
Cartwright: Yes! It's fascinating because sometimes you make a movie and you don't really see each other anymore or stay in touch. But we've all stayed in touch. We've certainly gotten together for celebrations and reunions. Whenever we lose a cast member, it always feels like we lost a family member. We all know what's going on in each other's lives and we've continued to do that during the 50-plus years [since filming].
Fox News: Tell us about your work as an artist.
Cartwright: I've always loved art. I was given a camera when I was 15 by my dad. I got totally bitten by the photography bug. So I started shooting photographs. I would entice my friends to let me take their photo for free pizza. I loved it.
Later on, I started shooting the gardens near my home in Los Angeles and hand painting them with oil. It just resonated with me. So my art took off from there. I curated an art gallery. I've written three books on art and it's just such a perfect way for me to express myself… Art just makes life better and I do it all the time. It's my way of getting through my life.