Soulja Boy, Chris Brown recruit Tyson, Mayweather to train for grudge match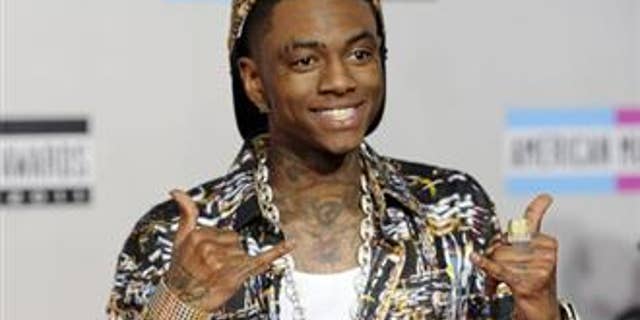 Call it the Rapper and the Slapper.
Hip-hop stars Soulja Boy and Chris Brown will apparently settle their social media fight the old fashioned way: with a real-life boxing match in Las Vegas in March.
Both hip-hop stars have announced that they have signed on for a three-round bout that will be televised on pay-per-view and promoted by boxer Floyd Mayweather's companies.
Soulja Boy, 26, put up a post promoting the fight on Instagram on Wednesday and said in the caption: "It's going down! Signed my contract." Soulja Boy said Mayweather is training him for the fight.
Brown, 27, also said on Instagram that the match was set, and announced that boxer Mike Tyson will train him for the bout, the Mirror reported.
The feud between the artists stems from Soulja Boy's liking of an Instagram picture posted by Brown's ex-girlfriend, Karrueche Tran.
The Associated Press contributed to this report.