Sofia Vergara sent Reese Witherspoon to the hospital after filming accident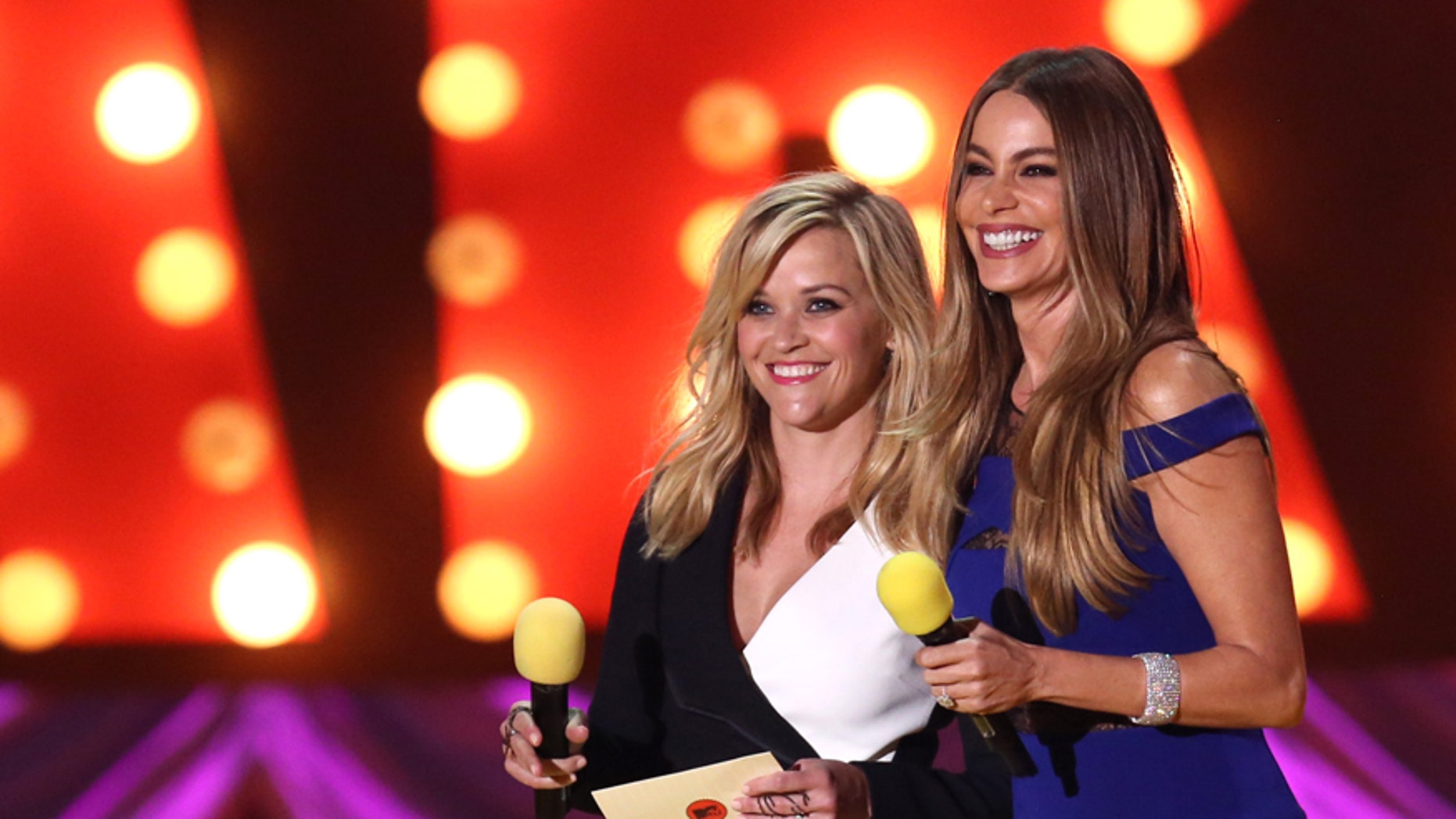 Working with Sofia Vergara on their comedy "Hot Pursuit" landed Reese Witherspoon in the emergency room.
During an appearance on Monday's "Ellen DeGeneres Show," Vergara admitted that she got a little carried away during one of her fight scenes with Witherspoon. "I sent her to the emergency room," the 42-year-old Modern Family star said proudly. "Something with internal bleeding."
NEWS: Reese Witherspoon Has Her Very Own 'Southern Mafia'
After playing coy about the "secret" injury, Witherspoon elaborated, "I thought my appendix had burst."
Vergara further explained what went down during their on-screen altercation, and sort of implied it was her co-star's fault. "I pushed her and I pushed her and I kept telling her I think I'm pushing you too hard and she was like 'No, do it real,'" she recalled. 

The 39-year-old Oscar winner corroborated her co-star's story, adding, "I was like, 'Push me hard!'"
That's when it happened. "I was like this in the sofa," Vergara demonstrated, "and I popped her ovary."
VIDEO: Reese Witherspoon Takes Sofia Vergara on a Wild Ride in Hot Pursuit
When Ellen asked Witherspoon to confirm the story, she quipped, "It's clearly something that happens in Colombia... I don't know what happened."