Snoop Dogg lightens Kanye West's skin, calls him 'all white now' in Photoshopped Instagram post
Snoop Dogg has taken another swing at Kanye West and his recent statements supporting President Trump.
On Thursday the rapper took to Instagram to express his thoughts and shared an edited image of Kanye with his skin significantly lightened. "The new. Kanye well all white now way to go dude," the rapper wrote on Instagram, accompanied by a photo of West with white skin."
Snoop's recent Instagram jab was not the first time he attacked the Yeezy fashion designer on social media.
Roseanne Barr defends Kanye West: People 'do not want to hear the truth'
A week ago, Snoop reposted an image of West walking in his MAGA hat and wrote, "That's mighty white of u Kanye. !N---- if u don't snap out of it Get out part 2."
The "Drop it like it's hot" rapper is just one of the many celebrities who has clapped back at West following his recent statements.
"Westworld" star Jeffrey Wright tweeted, "If you think Donald Trump is a good alternative to anything, you're out of your phucking tree."
"Get Out" director Jordan Peele followed Snoop's theme about this Oscar-nominated film and tweeted that West was the inspiration he needed for the sequel.
Follow West's controversial TMZ interview where he stated that slavery was "a choice" for African Americans, it was reported that Daz Dillinger, a cousin of legendary rapper Snoop Dogg, issued a "Crip alert" for gang members in an Instagram video.
"We are in one boat and they're killing all of us. He jumps over there and says 'Master, I'm [on] your side,'" he said about West in the now-deleted clip, TMZ reported. "I'm with you master Trump. Burn all these n------."
'The new. Kanye well all white now way to go dude'
"Yo national alert, all the Crips out there, y'all f--- Kanye up," Dillinger continued, referring to the infamous Crips gang in California. "Better not ever see you in concert; better not ever see you around the LBC; better not ever see you around California."
The rapper went on to mention the city where West lives, saying: "Stay in Calabasas, ya hear me? 'Cuz we got a Crip alert for Kanye … All the Crips out there — you see him, bang on his ass, f--- his a-- up. "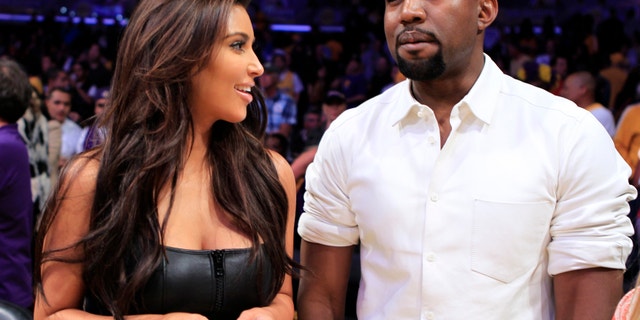 Dillinger is a well-known rap artist who is still releasing music together with his cousin Snoop Dogg.
West, does have some celebrity support. His wife Kim Kardashian called him a "free thinker," and Roseanne Barr took to social media on Thursday to voice her support for one of the points West made on Twitter about Chicago, the city he is from.
Barr said West is "telling the truth" about Chicago Mayor Rahm Emanuel's city.
"Ppl (sic) do not want to hear the truth-that Chicago could be a better city for its citizens, but the establishment is corrupted," Barr wrote.