Smashing Trump's Walk of Fame star was 'rightful' act, suspect says after pleading not guilty
The man accused of vandalizing President Trump's Hollywood Walk of Fame star in July entered a not guilty plea on Wednesday, the Los Angeles District Attorney's Office said.
Austin Mikel Clay, 24, was charged earlier this month with one felony count of vandalism, the office said in an earlier news release.
DONALD TRUMP'S HOLLYWOOD WALK OF FAME STAR DESTROYED WITH PICKAXE
"On July 25, Clay is accused of using a pickaxe to smash the star located on Hollywood Boulevard," the office wrote, adding that he surrendered to authorities the next day after initially leaving the scene.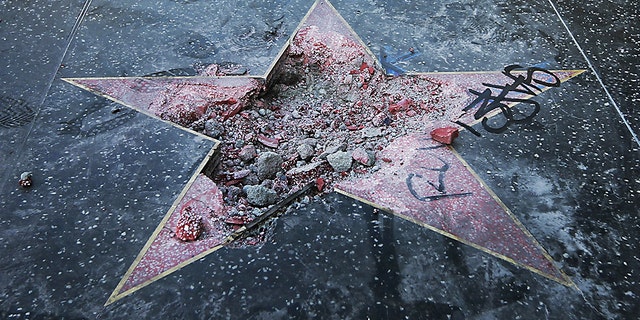 After his Wednesday court appearance, Clay told KABC he doesn't feel that he should've faced charges "because what I did, I believe, was a rightful and just act."
"I think that the repercussions of it were only positive," he said. "I only wanted to bring about positive political change."
His next court appearance is scheduled for Sept. 21, the office tweeted.