Simon Cowell stands by sex taped 'X Factor' judge Tulisa Contostavlos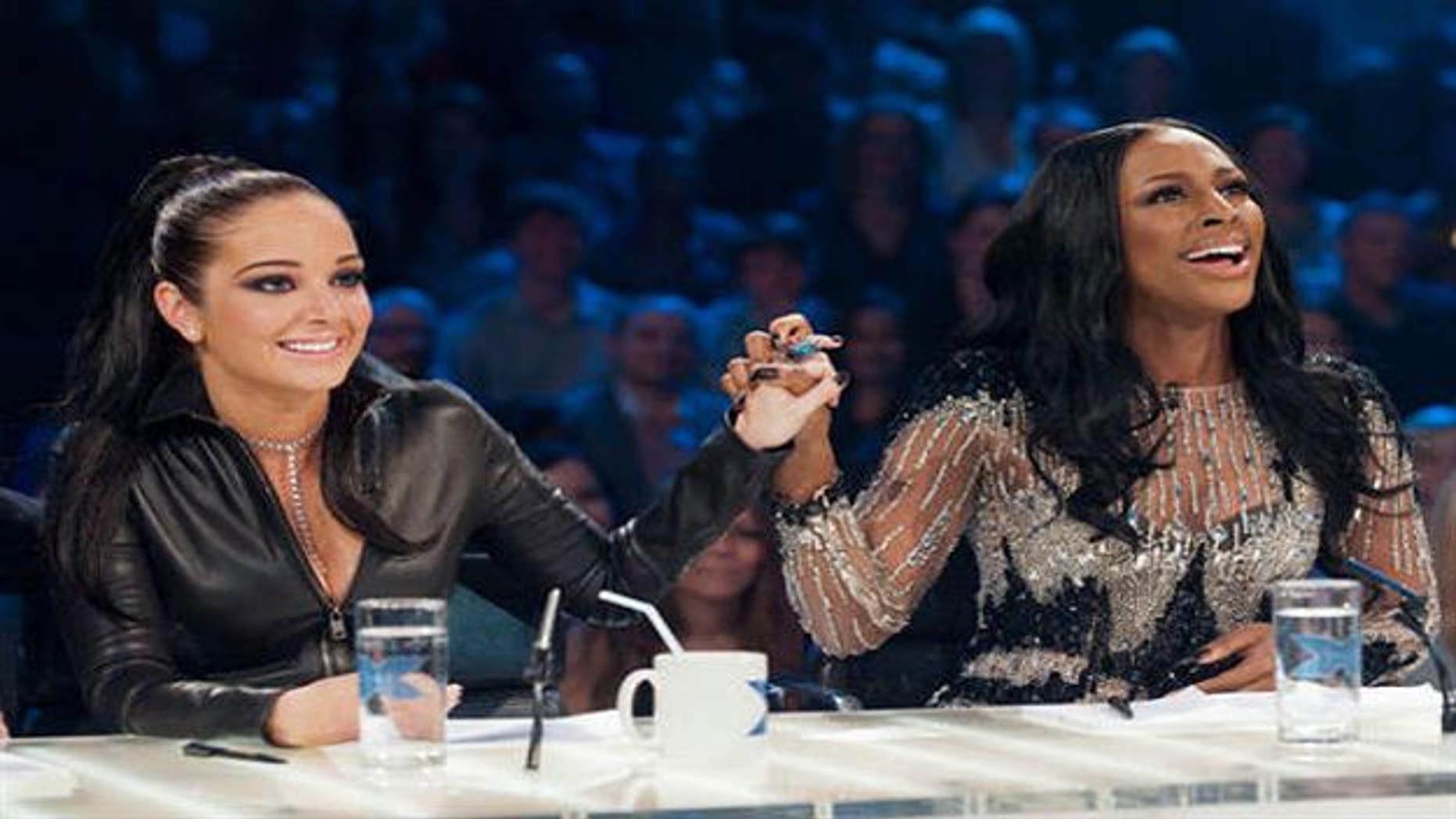 Simon Cowell stood by Tulisa Contostavlos, a judge on the UK version of "The X Factor," over a sex tape scandal -- and said she could keep her job.
The TV guru spoke out after the 23-year-old N-Dubz star admitted she was the girl in a smutty video that was touted online.
Furious Cowell blasted the "scumbag" who leaked the erotic video and said he hit the roof after hearing the homemade film was for sale on the net.
He said the person who leaked it "sold what was something private" and insisted that "what she was doing was not illegal."
"You are allowed to do this stuff in your bedroom, but you don't want the tape to come out," he said.
Cowell, 52, also said he had not seen the film -- but joked, "I am going to watch it tonight."
Turning to the person behind the online leak, he added, "Whoever he is, he's a scumbag -- and I'm being really conservative with my words here. It's disgusting, repulsive. He's embarrassed her, and he's got no right to put her in this position."
Stressing his support for the singer, Cowell went on, "It makes no difference with me about her coming back on the show -- 100 percent. I mean, God, if I said no [to her coming back], it's allowing every sleazebag in the country to wreck somebody's career when she didn't do something wrong."
The man Contostavlos says appears in the video, Justin Edwards, has made a series of claims about the origin of the six-minute film.
He told "The X Factor" judge's lawyers last October that he did not have a copy of it.
Contostavlos, who is said to be "completely devastated" by the leak, set the law firm on Edwards -- known as MC Ultra -- after apparently learning about the online leaks. In response, he stated that he had "no knowledge whatsoever of any tape."
Contostavlos initially denied she was in the video. But after a website this week started charging for downloads, her lawyers raced to London's High Court to have it taken offline