Sharon Osbourne: My Kim Kardashian feminism comments were 'misquoted'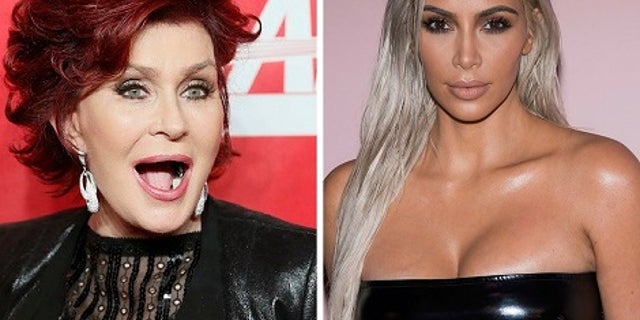 Sharon Osbourne attempted to clear the air Monday on "The Talk," telling the audience that her Kim Kardashian feminism comments were "misquoted."

Osbourne, 64, said in an interview with The Telegraph earlier this month that Kardashian is among celebrities who "live off their bodies."
"...Everything they do from the sex tape to the plastic see-through dresses and the gym wear is about sex, not female progress. And listen: God bless them," Osbourne told the publication.
On Monday, "The Talk" co-host claimed she was misquoted.
"It got misquoted when it came out — my response – and then Kim came back and said, 'I never said I was a feminist,'" Osbourne stated.
Still the wife of Ozzy Osbourne seemed to stand by her sentiments.
KIM KARDASHIAN IS UPSET THAT DETAILS OF HER REPORTED THIRD CHILD WITH KANYE WEST WERE REVEALED
"[The interviewer] asked my opinion and I gave it," Osbourne said. "It wasn't rude. She poses nude, she's very sexual in her clothes, and even her everyday clothes, it's very sexual.
"Whatever she does she's showing her body, which shows she's a strong, grounded woman and she's not ashamed of her body.
"And that's great, but people have been doing that since day one and people have been stripping and whatever since day one," Osbourne said. "It doesn't make you a feminist, it makes you someone who is a strong person, and confident with their body and wants to show it. But, that's not a feminist."
KIM KARDASHIAN POSTS NUDE PHOTO OF HER CLIMBING TREE ON INSTAGRAM
Kardashian, 36, responded to Osbourne's comments this week, telling E! News: "First of all, I think she said I said a quote about, 'I post nude photos in the name of feminism.' Never said that. So I think when people misquote you and then comment, it just sounds ridiculous."
Kardashian told Harper's Bazaar Arabia last month that she is "not really a feminist" but said feels in her soul that she is one.
"I said once before that I'm not really a feminist," Kardashian said. "But I feel I do a lot more than people that claim that they're feminist. To clarify what I said before: I feel in my soul I'm a feminist. I just don't need labels to make me feel or know what I am inside."