'Sharknado' star Tara Reid slurs, squints at camera during bizarre interview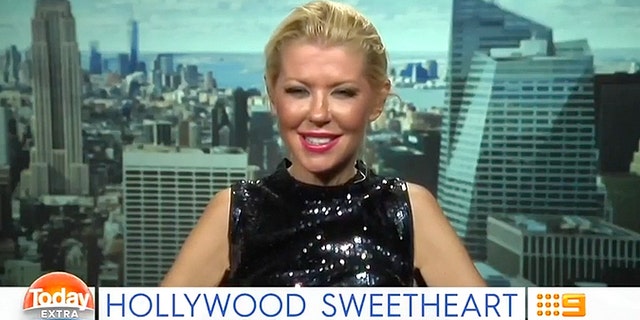 "American Pie" actress Tara Reid sparked concern after she was seen slurring her speech and squinting during a live TV interview that aired in Australia.
On Friday morning, the 42-year-old appeared on the "Today Extra" show, where she seemed to have some trouble speaking clearly while promoting the sixth "Sharknado" film, "The Last Sharknado."
The star described the new film to the morning host and said the sixth installment was "beyond... it's my favorite one. It's so ridiculous. It's so bad that it's good."
She continued, "It's just out of control, like, the movie, it... it does, it takes every step to the next level."
Reid spoke in slow, drawn-out sentences. She wore a black sequin top and smiled throughout her interview while occasionally squinting into the camera.
"It...it really makes sense. From the first one," the actress said of the "Sharknado" movie. "It really does it. It makes, like, a complete circle. I do really think it's gonna be the end."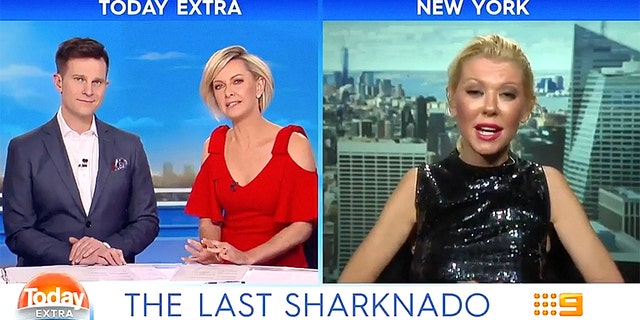 Reid continued to struggle after her earpiece popped out of her ear and caused awkward exchanges with the show hosts.
One of them attempted to ask Reid a question, before the star cut in with an unrelated comment.
"We've got the delay here causing problems..." the host tried to explain the communication mishap while on air.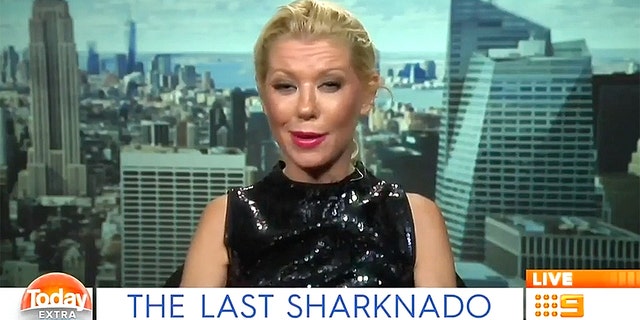 Fans quickly took to social media to comment on Reid's bizarre interview.
One Twitter user asked, "Is she OK?"
Another commented and said, "OMG she looked and sounded totally out of it - slurring her words. And so thin, she can't be well."
In a recent interview with Closer Weekly, Reid, who shot to fame after starring in the 1999 classic film, "American Pie," opened up about her wild reputation and her party girl days.
"I would do a lot of stuff differently. I wouldn't have gone out so much and been so crazy," the star confessed. "When I started out, I wasn't aware I would lose all my privacy, so I was doing everything that your average 21-year-old does, but it was there for everyone to see. I should have made wiser choices about where to go and what to do because that kind of all caught up on me and it changed everything."
Reid also addressed her skinny frame in the interview claiming that her look was due to her "fast metabolism."
"People make fun of me and say 'Eat a burger!' and I'm like 'Dude I had two today!'" she said. "If I didn't eat, I wouldn't have lived to be 42 years old and I would've died years ago - so everyone needs to get over it."