Selena Gomez denies rumors she's dating Charlie Puth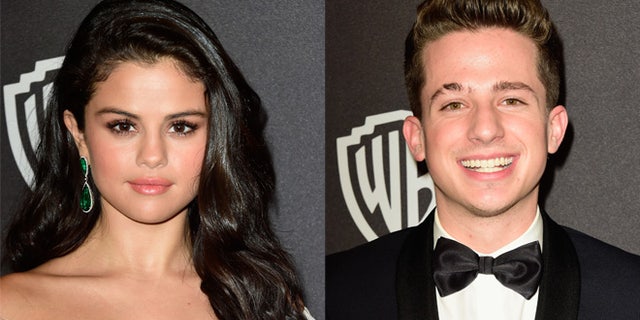 Selena Gomez and singer Charlie Puth may have seemed sweet and cuddly in a recent Snapchat video, but it was nothing more than some promotion for their new duet.
At least that's what she says.
The former Disney Channel star was quick to shut down any rumors that the two are an item.
"We're not (dating), that's for sure," she told E! News at the Biennial UNICEF Ball on Wednesday.
The singer brushed off the constant rumors of her love life: "What else is new?"
Gomez, 21, and Puth, 24 – who was recently nominated for a Golden Globe for the "Furious 7" song "See You Again" – are releasing the new duet, "We Don't Talk Anymore."
Speaking to Billboard last month, Gomez said the duo had instant chemistry when they met.
"I just met him a few months ago and we hit it off and we're having so much fun," she said on the red carpet at Billboard's Women in Music ceremony in New York on Dec. 11. "[Charlie] pulls out the best in me. It's really great. He's super talented and it was fun. It just kind of happened organically, to be honest."
Gomez's music has been blowing up recently. Her latest single, "Same Old Love," is No. 1 on Billboard's Pop Songs chart. (Her second No. 1 in a row after "Good For You.")
"I didn't believe it," she told E! News. "I always find out about things on Instagram before it actually happens. Half of me was tentative towards it…It's kind of weird. It's crazy!"