Schwarzenegger says sports enthusiasm landed him in jail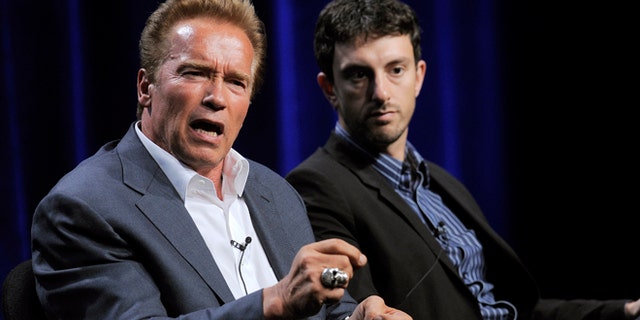 BEVERLY HILLS, Calif. – Arnold Schwarzenegger says he was so eager to pursue bodybuilding success that he briefly ended up in an Austrian military jail.
The Austrian-born actor said Friday he was 18 and serving a mandated year with the army when he snuck out of camp for the Junior Mr. Europe contest in Germany.
Schwarzenegger says he won the contest but also earned two or three days in the brig. But he says military officials felt "uncomfortable" and released him.
The 65-year-old Schwarzenegger is the subject of a new ESPN Films documentary, "Arnold's Blueprint," which will debut Sept. 26 on the ESPN website Grantland.com. The film is the first of a series of short documentaries that will be available online.