Scarlett Johansson mocks Ivanka Trump in fake perfume ad on 'SNL'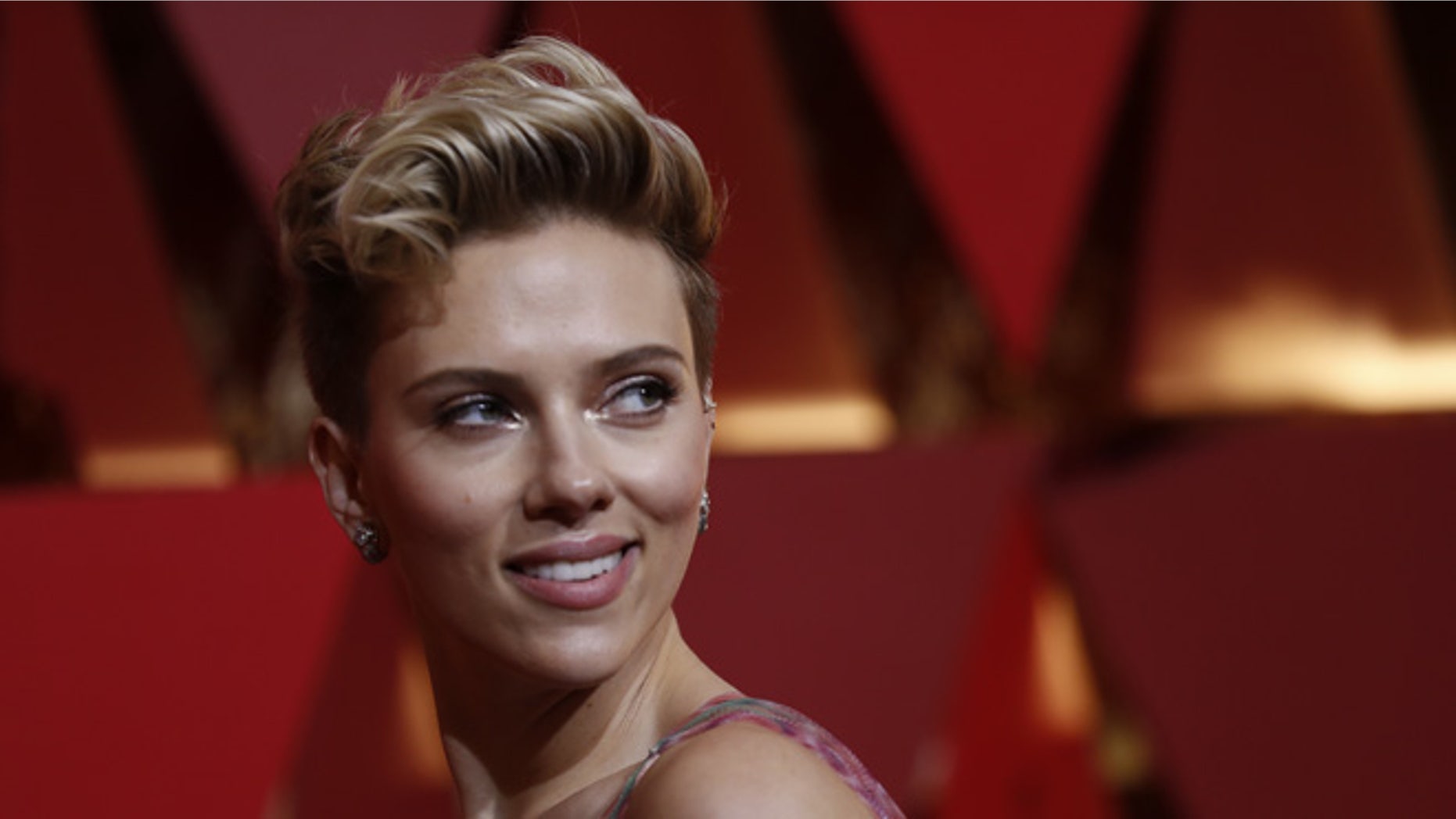 Scarlett Johansson hosted "Saturday Night Live" over the weekend, and joined in on lampooning Ivanka Trump in a hilariously biting fake perfume add.
Shot like so many familiar commercials for a celebrity scents -- filled with golden decor, flowing champagne and high society party goers rocking gowns and tuxes, Johansson played President Donald Trump's famous daughter in the ad for the new perfume, Complicit.
WATCH: Alec Baldwin's Donald Trump Hilariously Fails to Lead the Army During an Alien Invasion in 'SNL' Cold Open
The brief prerecorded sketch mocked Ivanka for her support of her father, even after his multitude of sexual harassment scandals and misogynistic comments in the media.
"A feminist. A champion. An advocate for women. Like...how?" the narrator asks in a deep baritone. "She's loyal. Devoted. Probably should have bounced after that whole "Access Hollywood" bus thing."
Perhaps the entire conceit of the sketch is summed up best by its catchy slogan: "Complicit: the fragrance for the woman who could stop all of this, but won't."
WATCH: Kate McKinnon Plays Jeff Sessions as Forrest Gump in Hilarious 'Saturday Night Live' Cold Open
Johansson also addressed the recent Day Without a Woman protest, coming out as herself alongside "SNL" castmember Aidy Bryant to explain how every woman on the cast took Wednesday off in solidarity for the strike.
Subsequently, castmembers Beck Bennett and Kyle Mooney wrote a script for them which also included every female cast member that would deal with the issues women face when it comes to sexism, misogyny and micro-aggressions in American society.
WATCH: Scarlett Johansson Is a Bride-to-Be in New 'Rough Night' Comedy
However, the script ended up just having Bennett and Mooney talk about how much they, as men, hate sexism while never actually letting any of the female cast weigh in. Even when the guys bring musical guest Lorde out to perform a number, they end up just sing-screaming "Royals" over her vocalizations.
The brief, biting satire might have been one of the strongest commentaries on sexism via ignorance that "SNL" has managed to create thus far.
WATCH: Melissa McCarthy Nails Amazing Sean Spicer Impression in Explosive, Hilarious 'SNL' Sketch